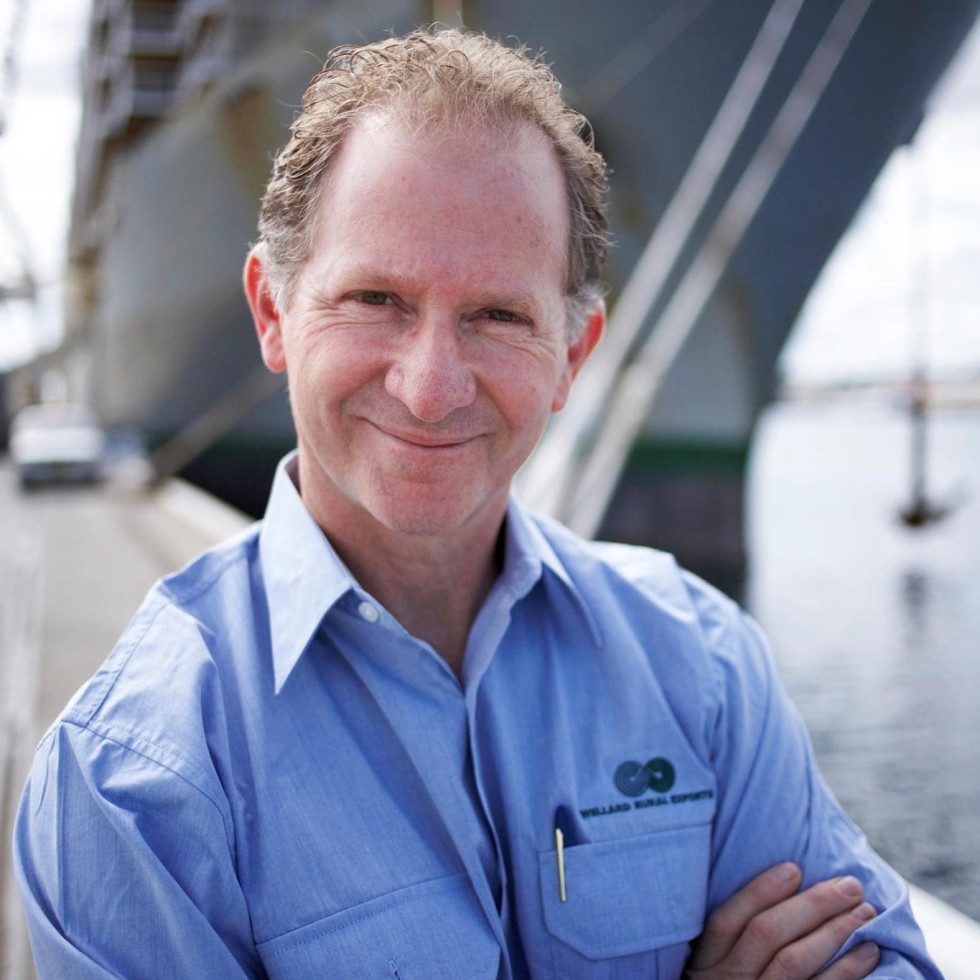 Wellard Group executive director Steve Meerwald has announced his retirement from the live export company, sparking a reshuffle of Wellard personnel both in Australia and overseas.
The nation's largest livestock exporter and ship operator described the process as a "senior management succession plan and leadership transition."
Mr Meerwald will finish a 30-plus year career as a Wellard executive at the end of February, however he will continue to sit on the Wellard board as a non-executive director.
"In his three decades with the company, Steve has made a tremendous contribution to the company and the live export industry and I want to publicly thank him for that," group managing director Mauro Balzarini said in a statement.
"He has been with Wellard from the very beginning, helping supply our company with its first shipments out of Australia when he was working with Metro Meat."
Wellard Rural Exports chief executive Fred Troncone announced several new appointments within the company's trading division, which oversees Wellard Rural Exports and Beaufort River Meats.
Wellard South East Asia Manager Scot Braithwaite's role has expanded to encompass all of Asia, focusing on the supply of beef feeder, beef breeder and dairy cattle to the region including China. He will also manage Wellard's supply chain (beef breeding, back grounding, feeding and processing) in the Philippines and a Joint Venture breeding project in Indonesia.
The expanded role is recognition of Scot's role in assisting numerous supply chains in Indonesia to achieve ESCAS accreditation, Mr Troncone said.
Well known former livestock agent Paul Mahony has been appointed as Wellard livestock manager WA. In his new role, Paul will manage the purchase of all livestock for both Wellard Rural Exports and Beaufort River Meats.
Harold Sealy has moved from three years of overseeing Wellard Agri's Western Australian animal production business, where he was responsible for the management of 5000 cattle 90,000 sheep, to become Wellard Rural Exports' Middle East and North Africa manager.
Mr Sealy will take charge of managing all supplier relationships in the Middle East, including the opening up of new markets under the Federal Government's Exporter Supply Chain Assurance Scheme system. He will be working closely with Fawzi Ghandour who will be based in Dubai and will assist with sales in the region.
Finally, Domenico Bazzoni, who established Wellard in Australia more than 30 years ago, has re-joined the group and has been appointed to manage and expand Wellard's Europe and Americas business.
"As the industry evolves, it is our duty to ensure the best management efficiency as well as looking at all the opportunities this industry offers in Australia and all over the world," Mr Balzarini said.
"Our new management structure is well placed to capitalise on decades of experience and long term relationships with major operators around the world."
In a message flagging his departure to industry stakeholders issued this afternoon, Mr Meerwald said the livestock export industry was unique and demanded absolute commitment from everyone involved.
"Despite the continued focus of activist groups on specific welfare issues, the industry does deliver world's best practice in an end-to-end supply chain," he said.
"Respect and compassion for the livestock in those systems remains a key to those outcomes and is testament to the quality of the people who make the choice to work and live with production animals.
"The financial benefits to livestock producers and all those who add value along the supply chain are important with those benefits being maximised through the continuing emphasis on the welfare and wellbeing of the animals," Mr Meerwald said.
"This is an important industry for many reasons and deserves the continued support of the Australian community as it educates, trains and transforms cultures to bring about international standards of animal handling and husbandry in markets around the world."
"Wellard has proudly taken a leading role in this process and will continue to do so," he said.
Mr Meerwald said the friendships and experiences in 30 years of helping to build a large live export and farming business was the most rewarding aspect of his time at Wellard to date.
"I've enjoyed my time at Wellard enormously," he said. "However, the travel commitment required to operate an increasingly global business is considerable, and the past two years of turmoil in the industry have generated even greater emotional and physical demands."