AUSTRALIAN cattle shipments to Indonesia were 41 percent lower in March compared to the same month last year, underscoring the early impacts of COVID-19 restrictions in the key northern export market.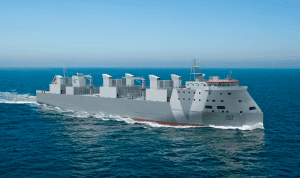 Official livestock export figures released this morning show Australia exported 34,406 cattle to Indonesia in March, 90 percent of which were feeder cattle, the balance slaughter weight stock (3288 head) and breeding cattle (120).
That was 16 percent down on the 41,189 exported in February and 41 percent below the 58,589 Australia exported Indonesia in March 2019.
Exports to Vietnam, primarily a market for heavier steers and bulls, were relatively strong by comparison in March, totalling 28,041 for the month. That was 35 percent above the 20,665 exported in February and 65pc higher than the 16,909 exported in March 2019.
Exports to China totalled 11,203 head, all of which were female cattle for dairy production or beef breeding, 83pc down on the 20,596 exported in February, and but only just below the 11,773 exported in March 2019.
Total Australian cattle exports in March were 82,468, 34pc down on February (125,016) and 15 percent below March 2019 (97,978).
For the three months from January to March, Australia exported 273,460 cattle, above the same period last year (271,340). Exports were highest in January at 106,000 head for the month, before volumes dropped back to 85,000 in February and 82,468 in March.
Exports from Darwin from January to March totalled 87,342, higher than the 81,844 exported in January to March last year.
Townsville shipped 77,999, up from 59,585 in the previous corresponding period, Fremantle 49,988 (compared to 50,787 in 2019) and Portland 44,545 (35,973 in 2019).
Exports from Port Alma near Rockhampton dropped from 21,673 between January and March 2019 to just 3957 this year, reflecting challenging conditions in northern Vietnam where a majority of exports from the port went last year.