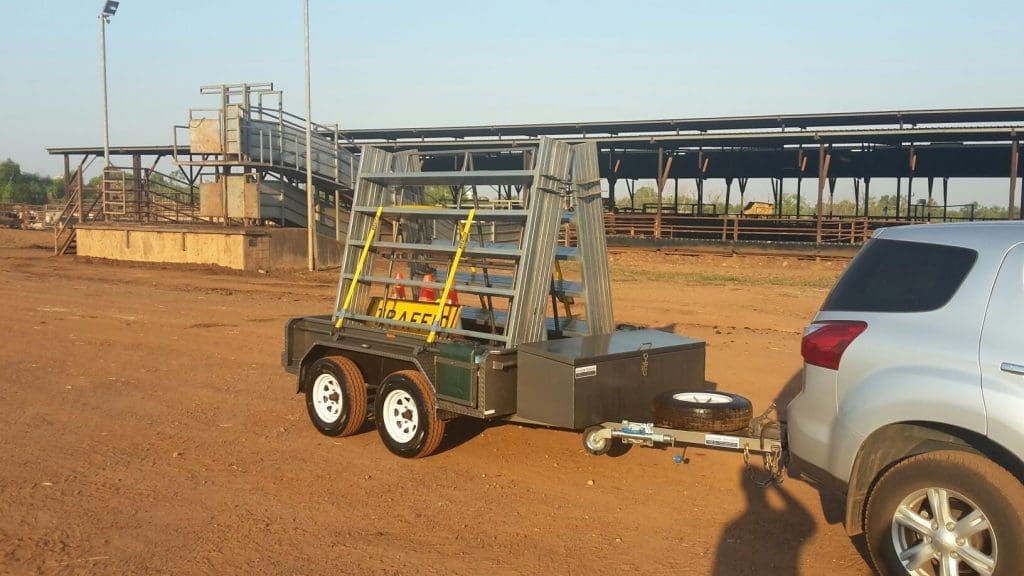 Members of the cattle industry are being asked to keep a keen eye out for this trailer, which was stolen from Darwin this week.
The emergency response trailer is one of two custom-made by the Northern Territory Livestock Exporters Association for a special purpose.
The trailers, which also carry several portable cattle panels, are designed to aid in capture and clean-up in the unfortunate event of a cattle truck/trailer roll-over.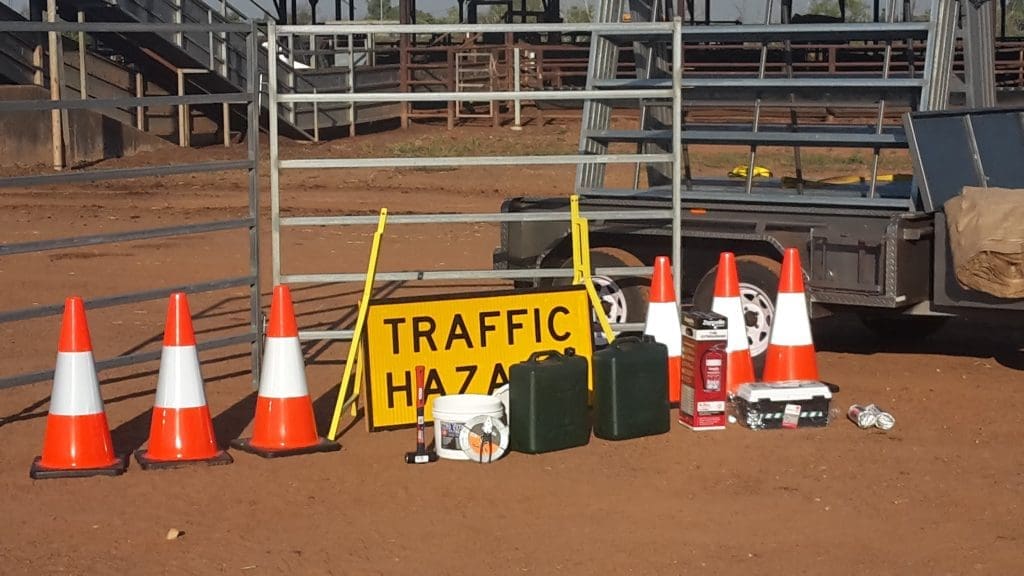 The trailers have been stored for convenience close to potential accident hot spots in and around Darwin.
"Sadly one of the trailers pictured above was taken from Santavan Export Depot earlier this week, the police have been advised and a report filed but there is only so much the police can do," NTLEA CEO Stuart Kemp said.
"The trailers are provided as a community service to assist the cattle, road transport and export industries manage these rare but shocking accidents.
"Unfortunately someone has mistaken the trailer as being 'free to good home' but despite their lapse in judgement we would be most grateful for its return."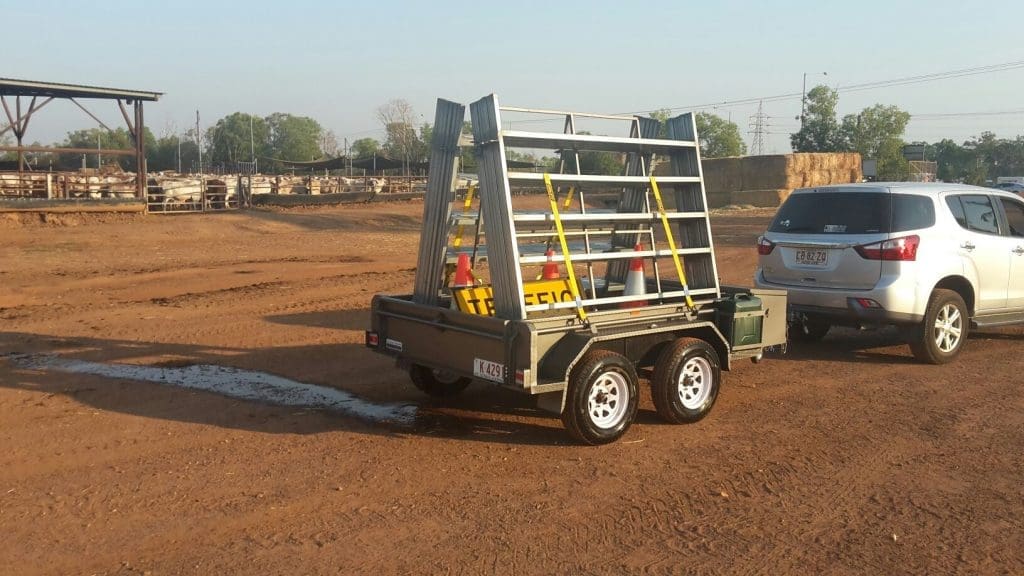 The 8 foot x 5 foot Voyager trailer is equipped with toolbox, portable cattle yard panels and other clean up equipment.
The trailer's registration number is TK4 327 and its Vehicle Identification Number (VIN) is 6T9T20NT0G2PSX048.
Anyone with any information is asked to contact the Northern Territory police on 131 444 or contact Crime Stoppers on 1800 333 000 (toll free). Callers to Crime Stoppers are not required to give their name or address and can remain anonymous.