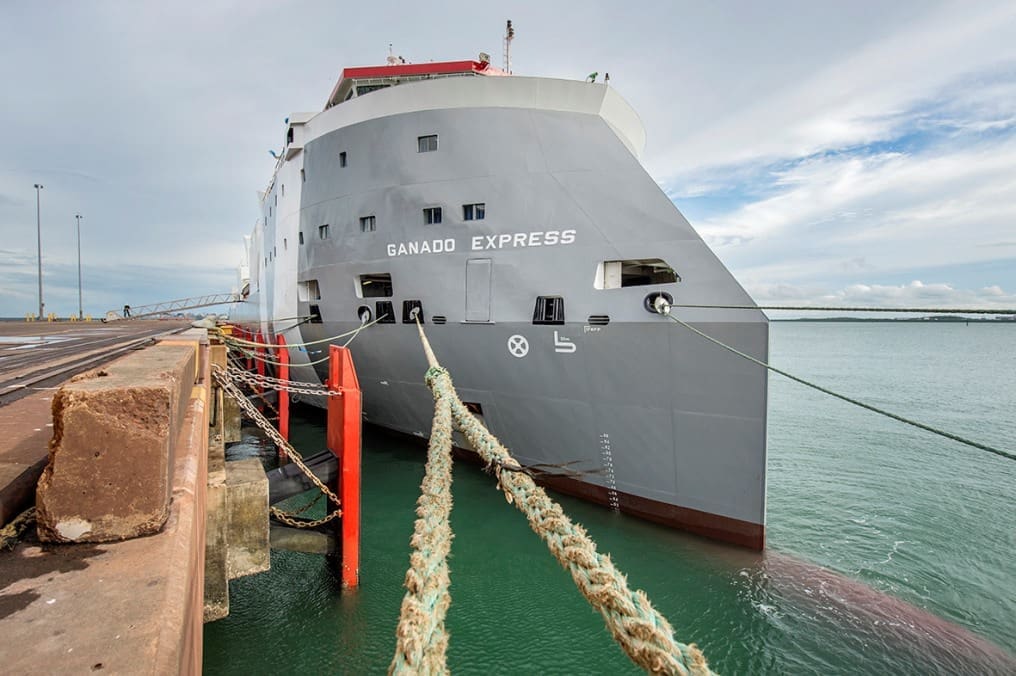 Livestock exporters have welcomed last minute amendments by Agriculture Minister David Littleproud to soon-to-be-introduced industry regulations which will link stocking density allocations on vessels to individual exporter welfare performance.
Cattle export and northern cattle producer bodies have been lobbying in recent years for the Federal Government to adopt "incentive-based" regulation that recognises exporter performance rather than subjecting all exporters to blanket across-the-board rules regardless of their record.
On November 1, this Sunday, the Federal Government is implementing changes to the Australian Standards for Export of Livestock, which lay out minimum animal health and welfare conditions for livestock export voyages.
The new standards to take effect under ASEL 3.0 include a default pen space allocation for cattle exports based on an allometric calculation. Allometric calculations provide space to an animal based on a number of factors including its weight.
As Beef Central reported yesterday afternoon, Agriculture Minister David Littleproud confirmed to exporters he had decided to amend ASEL 3.0 to provide access to an alternative pen space allocation for all cattle exported from Australia.
The change allows exporters access to a reduced pen space allocation subject to ongoing performance and welfare outcomes. The alternative pen space allocation aligns with the pen space available under the current standards (ASEL 2.3).
All currently licenced exporters will have access to the alternative pen space allocation from the standards' commencement on 1 November, and ongoing access will be dependent on meeting the access criteria set out in the Alternative Minimum Pen Space Allocation Policy available on the department's website by clicking here.
The department said it will closely monitor exporter compliance with the new standards and is also now considering options for ongoing public reporting.
Publication of exporter performance information will commence from 1 February 2021.
"Clear and accessible exporter performance data not only underpins public confidence, it is an essential resource for producers to make informed decisions about the exporter they select," a statement from the Department said.
The industry had questioned the necessity of stocking density reductions previously included in the planned regulatory changes, saying they were lacked scientific evidential basis would cost the industry around $40 million per year without providing any benefit to animal welfare.
There are no changes to the sheep pen space allocations described in ASEL 3.0.
The Australian Standards for the Export of Livestock 3.0 set the requirements for all livestock exports from Australia by sea and air.
For more information on the standards click on Australian Standards for the Export of Livestock.
In a statement issued today the RSPCA expressed disappointment at Mr Littleproud's intervention, claiming the previously proposed stocking rate reductions were "very modest changes".
"All we're talking about is giving cattle a little bit of additional space to allow them to lie down and to better access food and water troughs on these voyages, which can sometimes take weeks and weeks.
"It's an incredibly modest change, which is why it's even more disappointing that the Minister has stepped in to block it."