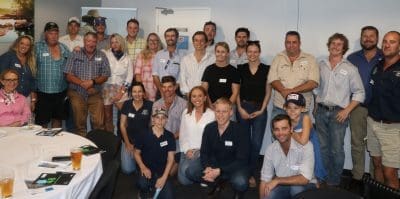 A GROUP of live export stock workers have recently come together to form a better line of communication and collaboration for the employees – with the first of an annual meeting.
The first annual "stockey's forum" was held in Darwin last month, with the small but important group thrashing out some of the industry's biggest issues. The group decided to make it as a yearly event.
Fiona Baird, who works for Halleen Australasian Livestock Traders, has been organising the event with Patrick Coole, Alex Snape, Ollie Thorne and Harry Stewart. She said the group planned to run another stock worker-specific forum next year.
"It's about bringing everyone together, voicing any issues they may be having and trying to work them out with the industry," Ms Baird said.
"Stockeys are so important to the industry and without them Australia can't export cattle. But a lot of them felt like no one in the industry was helping them with things like insurance and training."
Earlier this week, the Australian Live Exporters Council (ALEC) and Nutrien Ag Solutions announced an insurance package tailored to live export workers – which was presented at last month's forum.
"That was such a big win for us because we were screaming out for it," she said.
"No one was saying 'we should be responsible for organising your insurance' and it was a gutsy move on our behalf to lobby for it."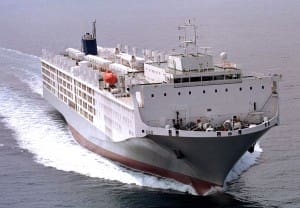 Ms Baird said the group had been funded by industry sponsors, like exporters and fodder contractors – with in-principal support from Livecorp and ALEC.
"The first event was such a huge success, and we are keen to run it again at LIVEXchange in November next year," she said.
"We want to keep bringing stockeys together to fill in that gap of information and put the industry and the employees on the same wave-length.
"There is so much knowledge with some of the older people in the industry and it is so important we pass that knowledge onto new people in the industry. Bringing everyone together is the best way to do that."
Tough year for ship workers
Few industries have been impacted by the COVID 19 pandemic like the live export industry, with workers spending months on ships and in quarantine away from their families.
Ms Baird said the situation had forced a lot of live export employees to make some tough decisions.
"It has been really hard for people to organise their lifestyle because they have to decide between being on a ship earning money or being in quarantine and not working for two weeks," she said.
"Sometimes when a trip finishes you don't know whether that ship is coming back to the country, so you could end up in Singapore for six weeks waiting for another job."
With the increasingly transient and casual nature of the industry, Ms Baird said the demographics of the workforce had changed.
"A lot of the older guys couldn't handle the quarantine and a lot of them have stopped working in the industry," she said.
"The workforce is much younger now, and it's mostly people without families because they can be more transient.
"Before COVID, I could think of the 30 stock workers who were always on boats and now there's so many different people.
"Sometimes retired stockies or vets will come and help with a voyage if it is short."
Ms Baird said COVID added a lot of uncertainty to the future of the industry, and having a united voice for the workers was important.
Note: a previous version of this story said the meeting made a resolution to make a formalised group with a constitution. This was just a suggestion at the meeting, which the group decided against.