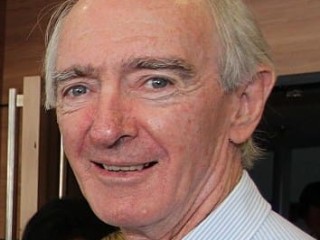 Four stalwarts of the northern live export industry will today be recognised with life membership awards from the Northern Territory Livestock Exporters Association.
NTLEA chief executive officer Bernie Brosnan has announced that leading industry figures and past committee members Steve Ellison, Angus Adnam, Allan Woods and David George will be formally honoured at the association's annual general meeting in Darwin today.
The four join Sid Parker OAM on the honour roll of NTLEA life members.
Mr Brosnan said Mr Ellison, Mr Adnam, Mr Woods and Mr George had been instrumental in the development of livestock exports from Northern Australia and the Northern Territory in particular, and had provided significant, sustained and high quality services to the NTLEA.
In a joint statement Mr Adnam and Mr Ellison congratulated the Northern Territory Government on their commitment to the continuing development of the industry.
"Both of us have spent most of our working life intimately involved in the Australian livestock export industry and in particular the early stages of the more recent development of the northern cattle export industry into Asia.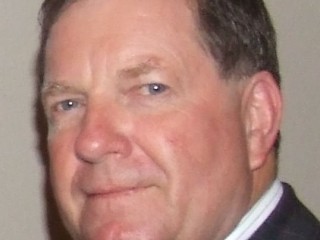 "We congratulate the Chief Minister and the Primary Industries and Fisheries Minister on their recent initiative for the Livestock Export Development Strategy.
"This funding will assist producers, exporters and importantly a large number of ancillary industries who form part of the support mechanism for the livestock export industry; that includes all those employed in northern ports, transport companies, feed companies and spelling and processing yards."
Strategy discussions to be held in Darwin at today's NTLEA meeting will identify and prioritise existing markets that have a capacity to expand as well as new markets where exporters and importers will benefit through the pro-active actions by the NT Government.
"While some traditional markets have wound back in the last 24 months the demand and price of fresh beef throughout Asia has reached levels never seen before, and a new era of live export prosperity is presenting exporters with opportunities and challenges.
"This is an area where the NT Government can and have clearly demonstrated that they are willing to step up and put their money where their mouth is", Mr Adnam said.
Achievements of the four new life members include:
Angus Adnam
Founding member and first Chairman of the Association from 1976- 85;
Started in the industry as a stockman on the ships, principally exporting cattle to Malaysia, Brunei and Sabah;
Played a large part in the expansion of exporting livestock by air;
One of his highlights is having witnessed firsthand the industry grow from meager beginnings to an industry which exports in excess of 500,000 head per annum on a regular basis and on 3 occasions exceeding 950,000 head.
Allan Woods
Founding member and second chairman from 1985 – 95;
Vice-President of the Australian Live Exporters Council in the 1990's;
Played a major role in establishing the associations export and quarantine yards located at Berrimah – these were regarded as a major corner stone in developing the industry in the 1990's.
Steve Ellison
Chairman of the NTLEA for 9 years, Served on the boards of Livecorp for 6 years and ALEC for 6 years;
Inducted into the Live Export Industry Hall of Fame in 2007;
Commenced his career in Malaysia in 1980;
Steve has vast experience overseas in Pakistan, Borneo, Thailand, Sabah, Malaysia, Singapore to name a few/.
David George
Secretary of the of the NTLEA for many years in the 1970's and 80's;
Came to the NT in 1972 and started exporting Buffalo by air to Venezuela and Africa as well as cattle to Hong Kong;
Joint owner of Carabao Exports in the 1980's before selling the company to the Brunei Government.