SHIPMENTS of Australian cattle dropped back to 66,946 head in July, down by almost half on the 124,241 shipped in June, according to latest monthly export data.
Exports to Indonesia reduced to 39,988 head in July, down from a spike of 67,062 head in June, returning to similar monthly volumes shipped to the market in the first five months of the year.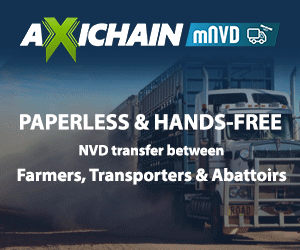 Shipments to Vietnam also eased back to 17,297 head in July after recording a rise to 32,361 in June.
Deliveries to China were also well back in July, down to 4000, compared to 13,098 in June.
The latest shipping figures represented the lowest July total since 2017 when 63,336 cattle were exported. 87,957 Australian cattle were exported to all markets in July 2018 and 110,388 in July last year.
For the calendar year to date Australia has now exported 666,163, down from 714,692 for the same period last year.
Dr Ross Ainsworth noted earlier this week that the spike in June exports was likely to have been driven by advance orders placed back in April when feeder cattle prices suddenly plunged back to the 260c/kg liveweight level.
As Beef Central's Darwin live export price chart shows, prices have since climbed by another 100c/kg to around 360c/kg in Darwin now.
Trade activity still appears to be holding up reasonably well despite the challenges presented to export demand from the rising purchase price of cattle and the return of cheaper frozen Indian Buffalo Meat to Indonesian retail cabinets.
Several vessels are booked to load in Broome, Darwin and Townsville in the next two weeks. The export season from the Pilbara has also commenced with Port Hedland loading its first shipment earlier this month.
In addition to those vessels a single lift of 18,000 cattle from four exporters in one shipment for Indonesia is due to be loaded in Townsville in early September on board the Ocean Drover.
The majority of cattle exported from Australia in July were shipped from Darwin (32,290 head), followed by Townsville (10,073), Broome (6769), Wyndham (5389) and Portland (4000).