Funeral service details: The life of John Christopher Keith Kaus will be celebrated at a funeral service held at the Canon Jones Memorial Chapel, Anglican Church Grammar School (Oaklands Parade, East Brisbane QLD 4169) on Thursday, December 20, at 11am. The ceremony will be followed by a Wake held at the Breakfast Creek Hotel Rum Bar (2 Kingsford Smith Dr, Albion QLD 4010), starting from 1pm. If people wish, they can attend a Viewing at Alex Gow Funerals (56 Breakfast Creek Road, Newstead QLD 4006) on Wednesday, 19th December, from 3-4pm. 
JOHN Kaus, a man who helped to build Australia's northern cattle trade into south east Asia for the past 40 years, has been remembered as a pioneer of the Australia-Philippines cattle trade, an approachable and generous leader, a tireless marketing man, a fighter against insurmountable odds and someone to whom personal relationships and trust were everything.
Mr Kaus passed away on Monday following a decade-long battle with cancer, a marathon fight friends and former colleagues said he fought with tolerance, patience and an unswerving positive spirit that characterised his more than four decades in the industry.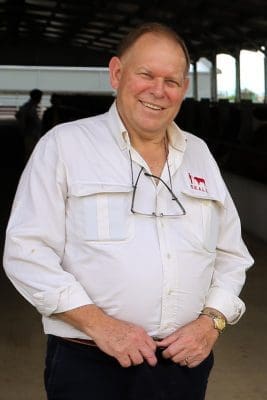 Mr Kaus was the founder of prominent Australian livestock exporting company South East Asian Livestock Services (SEALS). His contribution to the industry was recognised with induction into the Australian Livestock Export Industry's Hall of Fame in November 2013 and life membership of the Northern Territory Livestock Exporters' Association the same year.
In a statement released today by SEALS and Yarracorp on behalf of his family Mr Kaus was described as a fighter.
"Despite battling cancer for over a decade, he maintained a positive outlook, continued to manage a successful business and was always known to be an approachable and generous leader. John's unwavering spirit and dedication towards the livestock export industry is the reason why he is deeply respected by all.
"To us, John was a friend and a mentor. His passion for work and encouragement for his team touched every one of us at SEALS.
"We grieve not only at the passing of an incredible individual but also for the loss his family suffers.
"John's wife Violeta, and his three children April, Michelle and Scott are devastated, and are struggling to come to terms with their loss.
"They deeply appreciate the camaraderie and support given to John through his ups and downs and which had kept him motivated."
Philippines pioneer
After starting his working career in various rural roles including working as a jackaroo, stock agent and property manager, John joined Carabao Exports in 1985.
John was on the first shipment of feeder cattle sent by Carabao Exports to General Santos City in the The Phillippines.
Nigel Austin's 2011 book The Australian Livestock Export Trade documented some of John's experiences in the industry:
"We sent shipments all over The Philippines in the early stages. We were winning all these deals because we went to the provinces and negotiated with them direct. We won a lot of business by giving away motorbikes and trips to Bangkok and other places. We were very well known. And then the Land Bank decided to put the supply through a tender system and more exporters came into the business. After the Land Bank program, a lot of businesses people decided to get into the feeder cattle trade. We sent one shipment of about 1250 cattle each month on the Kalymnian Express owned by Chris Skonis, a Darwin builder. They were going to Dealco, owned by Delfin Alcoriza, the godfather of my children. The business expanded from there because once you started everyone could come and talk to you about importing cattle whether it was for breeding or feeding.

Mr Austin wrote about John's recollections of the trade in the 1980s being charcterised by small ships, with Skonis ending up with three including the Lady Geraldine carrying about 600 head, the Desa and the Kalymnian Express: "The Lady Geraldine was flat-bottomed and after each trip he'd go to Singapore, where the ship was registered and bring back timber and cement and sometimes machinery. One day he returned with 13 bulldozers from Kota Kinabalu because the city of Darwin had just started expanding rapidly," John recalled.
In 1989 Carabao Exports and the cattle properties it owned were sold to the Sultan of Brunei. John was appointed marketing manager and opened an office in Manilla to service the South East Asian region.
Within a few years Carabao was selling around 50,000 cattle, but at the time of the Beef '94 Expo in Rockhampton, a decision was made to downsize the operation and John and others were made redundant.
SEALS
Livestock agent and long-time friend Peter Watkins, managing director of Australian Ag Advisory & Managment, said John saw this as an enormous opportunity and established South East Asian Livestock Services (SEALS).
"He commenced business in a loose type of partnership with another legend of the industry, the late John Montague of Quality Livestock Australia, and what a partnership it was," Mr Watkins said.
SEALS marketed 40,000 cattle per year in its first two years, sending 10 ships in one month alone.
In 1996 SEALS became a licensed exporter in its own right and commenced trading with John selling the cattle and industry pioneer Sid Parker buying the cattle, sending one shipment a month.
Despite the impacts of external shocks such as the Asian financial meltdown, the Global Financial Crisis and the 2011 Indonesian trade suspension the business has gone from strength to strength servicing clients in the Philippines, Malaysia, Indonesia, Vietnam, Thailand, Brunei, Sabah and Sarawak.
In 2010 John, as a major shareholder, purchased the Karumba Livestock Export shipping depot and wharf.
In accepting his induction into the Livestock Export Hall of Fame in 2013, award John, who had by that time started undergoing cancer treatment, said he was humbled by the recognition.
Tributes
Prominent livestock export industry veterinarian and analyst and former NTLEA CEO Dr Ross Ainsworth said John's specialty was to develop a niche business that was based around personal relationships and trust with the delivery of small shipments as he didn't have the capacity to offer the price discounts of the larger operators.
"One of these relationships was with the small shipping companies – mainly Swift in Cairns – that supported him throughout his career," Dr Ainsworth said.
"The other was his small band of loyal importers who stuck with him regardless of price pressure from more powerful competitors. In the early years, Sid Parker and Steve Grose were the sourcing and logistics backbone while John did all the negotiations.
"They were a brilliant team. Those that followed have done well but that original combination was one of the strongest and most successful alliances in the history of the trade."
Former North Australia Cattle Company boss David Heath, who was awarded life membership of the NTLEA on the same day as John Kaus in 2013, worked with the Kaus/Parker team for "three hectic years" from 1991 to 1993.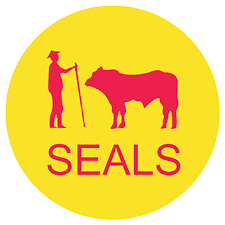 "John led the charge in the Philippines with the Government Land Bank breeder program," Mr Heath recalled.
"He was everywhere, all over it, in tender regions, in every nook and cranny. A tireless marketing man and later a formidible and successful business owner of SEALS, which if you look at the logo, has a Philippine rice paddy influence."
"You will be remembered well, RIP John Kaus."
Well known Australian export cattle industry identity Steve Ellison said he met Mr Kaus for the first time on a wharf in Brunei he was an eighteen year old ship's stockman on the Lady Geraldine delivering cattle "to that infamous importer Pengiran Anak Lateef.
"He has been a good friend ever since and a great fighter despite insurmountable odds."
A funeral celebrating the life of John Kaus will be held in Brisbane in the week beginning December 16. Further notice will be given in the following days.