Indian buffalo meat has been enormously successful in penetrating Indonesia's beef market.
As has been widely reported, and is explained in further below, Indonesia's clearly stated, and understandable, aim by opening its market to cheap frozen Indian buffalo meat was to improve the supply and make beef (and buffalo meat) more affordable to its consumers .
When Indonesia introduced Indian buffalo meat wet market beef prices were as high as 120,000-130,000 Indonesian Rupiah per kilogram.
The Indonesian Government's importing agency BULOG has been selling Indian buffalo meat wholesale for Rp55,000, with the clear understanding (GOI demand) that resellers would sell it to consumers at a price of around Rp65,000 per kg.
But here's the rub: eight months after Indonesia began importing Indian buffalo meat, wet market prices have remained stubbornly high at about Rp120,000-130,000 throughout.
Beef Central has spoken to a range of people with knowledge of the Indonesian supply chain to try to ascertain why this influx of supply is not having the desired effect of lowering Indonesian beef prices.
The general consensus is that the cheaper price of Indian buffalo meat is not being passed on by the vast number of market middlemen – wholesalers and retailers – who are instead selling it to consumers at prices at, or just below, the price of locally fed beef, and pocketing significant margins for themselves.
While the Indonesian Government has been closely scrutinising the price at which Indonesian lot feeders sell imported cattle from their feedlots, in a bid to keep prices at affordable levels, there appears to be little or no monitoring of the large number of middlemen, and the prices they selling beef onto customers.
These middlemen appear to be the main financial beneficiaries of the introduction of Indian buffalo meat to date, at the expense of the Indonesian consumer.
How did we get here?
The idea of importing Indian buffalo beef to help reduce domestic beef prices has been around for decades.
Each time it has been raised in the past, the proposal has been quashed by two main factors:
First, there is an existing Indonesian law prohibiting imports of beef from countries which are infected with Foot and Mouth Disease (FMD);
Second, the strong agricultural lobby groups representing cattle and buffalo farmers have consistently and successfully put the case that the possibility of the introduction of FMD through Indian beef represents an unacceptable risk to the health and value of the national herd.
As beef prices rose and remained stubbornly high despite a large number of policy attempts to reverse this trend, the new President Widodo took on the cause of the consumer and forced the approval of Indian beef imports through the system with the first product legally entering Indonesia late in 2016.
Since that time more than 50,000 tonnes have been imported with widespread distribution throughout West Java proving quite effective.
The clearly stated aim of the Government of Indonesia (GOI) was to provide more affordable beef to consumers.
This admirable policy was further supported by BULOG selling product wholesale for Rp55,000 with the clear understanding (GOI demand) that the resale price would be Rp65,000 per kg.
As larger volumes of Indian beef entered the wholesale market during the last three months of 2016, the demand for feedlot cattle for slaughter in West Java declined dramatically.
This reduction in demand coincided with a reduction in the price of live cattle with feedlot gate prices declining about 5 percent from October 2016 to January 2017. This decline in fat cattle prices occurred at a time when numbers in the feedlots were at a historically low level that would normally have resulted in a significant spike in live cattle prices.
Where are we now?
Today, market reports indicate that slaughter numbers in West Java abattoirs are running at roughly 50pc of their traditional levels, with the general acceptance that the other 50pc of beef supplies has been captured by Indian beef.
Once again, general consensus is that the most of the Indian buffalo is replacing the fresh and frozen product previously supplied by imported Australian cattle and processed beef servicing the bakso ball manufacturers and low-end food service sector.
Low priced food service is a massive business in Indonesia with enormous numbers of small retailers selling everything from bakso ball soup at $2 a bowl to beef Rendang for $3.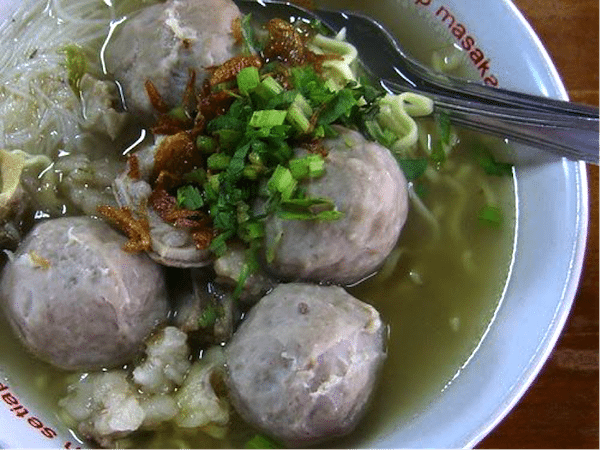 While accurate statistics are virtually impossible to obtain, it appears that the penetration of very cheap Indian beef into the low end food service sector has been an enormous success, in terms of large volumes of product entering the endless numbers of supply networks throughout West Java.
Numerous reports of Indian buffalo being illegally distributed around other regions of Indonesia also indicate that the product has proved so popular it has spread much further than originally planned.
So far, so good.
So why aren't Indonesian prices coming down?
What is also generally accepted is that there has been no appreciable reduction in prices at any level in the retail beef sector.
While wholesalers have been passing on the product at Rp65,000 at the beginning of its supply journey, the vast number of middlemen are taking as much as they can with the end of the line food retailer, keeping what is left of the margin and supplying their meals at the old pre-Indian buffalo prices.
At the same time, prices for fresh beef in the wet markets have remained consistent at about Rp120,000-130,000 throughout the entire Indian beef initiative.
After about eight months of the Indian import policy generating a highly successful penetration of frozen buffalo into the domestic wholesale beef market, the report card on the original policy is looking rather grim.
The only financial beneficiaries to date from the introduction of the product appear to be the wholesalers and retailers who have captured all of the margin, leaving nothing in the way of food price reductions for 250 million consumers.
FMD risk
Large quantities of frozen buffalo have been imported and widely distributed from a country that has no Foot and Mouth Disease free areas, according to the OIE, introducing a small but significant risk to the Indonesian domestic ruminant herds.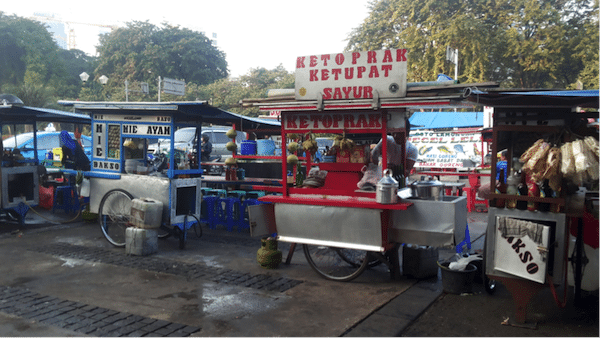 The Indonesian feedlot sector has tried, without success, to convince the Indonesian government that fixing the feedlot gate prices has a zero affect on retail rates of fresh beef, because the difference is simply gobbled up by middlemen and retailers, in the normal way that all free markets work.
Offer someone a windfall margin and they will take it.
There is little chance these traders will pass on their reduced costs to their retail customers, unless there is at attempt to force them to do so, and currently there isn't.
Bulog to import a further 51,728 tonnes of buffalo meat from India
Meanwhile, further imports of Indian buffalo meat are likely to soon enter Indonesia.
Bulog has delivered a new import license proposal to import another 51,728 tons of buffalo meat from India, which it says is necessary to maintain enough supply of meat until the end of 2017, according to a weekend report in Indonesian media outlet bisnis.com
Bulog says it has 39,500 tonnes of meat available in its warehouses, which it maintains is enough to fulfil demand for Ramadan and Eid al-Fitr.
Bulog commercial director Febriyanto said the agency will gradually import 51,728 tons of meat until the end of December, which will be brought in in stages to prevent backlogging in ports.
"Let's just say, there will be 5,000 tons of meat coming in on May 2017, and so on until the end of December 2017 depending on sales," Febriyanto said.
Febriyanto said that not all of the quota will be fulfilled because the number of imported meat will depend on Bulog sales.
Data from Indonesia's Central Statistics Agency says Indonesia's national beef production capacity reaches up to 468,369 tonnes, while the number of national beef consumption reaches up to 729,911 tonnes, resulting in a 261,541 tonne deficit.