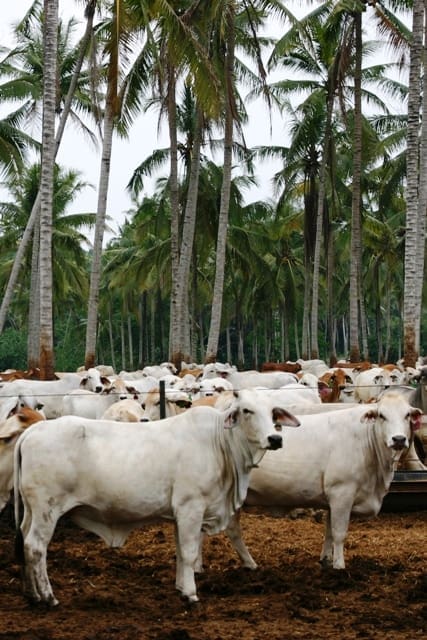 The Indonesian Government has today begun releasing permits to importers for the July to September quarter for just 50,000 cattle.
That is just 18.2pc of the volume importers had collectively asked for, and less than a third of the volume of permits issued for the same quarter last year (167,000 head).
The smaller than expected number has left importers 'stunned', one importer told Beef Central on the weekend.
Australian Livestock Exporters Association chief executive office Alison Penfold said the low number of permits was hard to comprehend for several reasons.
"It will put inflationary pressure on prices in Indonesia due to lack of stock. It completely ignores all the information provided by Australia to Indonesian officials about the production and planning cycle for the trade," she said.
"50,000 will place significant pressure on shipping schedules and stock purchased for Indonesia that can't be used there."
Some importers have received permits for less than a full boat load of cattle, which will create further logistics headaches and costs.
Ms Penfold said the exporters' stock pipeline was also not necessarily transferable to other markets.
"It is unfortunate that there seems avoidance of understanding and working with rather than against the commercial realities of the trade," she said.
The Indonesian Government has declared that it wants to keep wet market beef prices below 100,000 Indonesian Rupiah per kilogram.
Beef demand is about to spike in Indonesia with the end of Ramadan and start of Lebaran this week.
Beef supplies will also come under further pressure again in late September during the festival of Korban.
Regular Beef Central columnist Ross Ainsworth said the Indonesian Government's move to cut cattle import permits already seems to be impacting upon prices in the market.
Live cattle prices in Jakarta have moved in the last few days from about Rp36 per kg liveweight to Rp38k, and there was even talk now of Rp40k.
In wet markets in Jakarta this morning beef knuckle that was selling for Rp110 last week and for the past two months was now priced at Rp130k.
As reported by Beef Central over the weekend, there is still conjecture that final permit numbers may yet change with import levels for the quarter still under review by the Ministry of Trade. For the time being, however, 50,000 head is the number that has been communicated to the trade, and the only number it has to work with at this point.