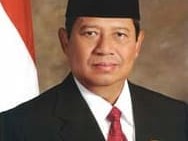 Indonesia has reiterated its desire for greater Australian investment in its beef and cattle industry, but insists it will not come at the expense of its future live cattle trade with the country.
The Indonesian president Susilo Bambang Yudhoyono and Prime Minister Julia Gillard have wrapped up two days of high level meetings in Darwin, with both offering reassurances of support on the future of the live cattle trade.
However no announcements were made relating to cattle import quotas for the second half of 2012 or possible increases in the longer term.
ABC television reported last night that in a speech in Darwin yesterday, the Indonesian President outlined a "dual-track approach" of developing both Indonesia's domestic beef industry and the importation of Australian cattle.
"I am sure your investment in the cattle industry in Indonesia will not in any way be at the expense of your cattle exports," he said.
In March the Australian Government gave Indonesia $20 million to help local farmers increase their beef output.
Prime minister Julia Gillard yesterday indicated that Government support for Indonesian industry would continue.
"We look forward to continuing to support Indonesia's food security through our export trade and support for Indonesia's own beef industry," she said.
In a joint communique the leaders also said they "undertook to encourage interested Australian companies to invest in the Indonesian beef and cattle industry, particularly in the areas of breeding, fattening, butchering and marketing".
Australian Chamber of Commerce and Industry chief executive Peter Anderson, who attended a private meeting between business industry leaders and president Yudhoyono, told the Australian Financial Review that the President's approach to the cattle industry showed he was putting the export ban tensions behind him.
"He wants a cattle industry in the east [of Indonesia] but he also will lift reliance on our export industry," Mr Anderson told the newspaper.
"He wants to lift the role of both countries in the supply chain."
Meanwhile the Jakarta Post has reported on plans by the East Sumba regency in eastern Indonesian to expand its cattle breeding industry.
It says the regency is preparing a total of 400,000 hectares of land across 140 villages. The land comprises "vast plains that are very suitable" for cattle production, East Sumba regent Gidion Mbilijora said.
Livestock numbers had decreased in recent years as female cattle and buffalos were transported to other islands for slaughter for local consumption.
The newspaper reports that the Indonesian president will visit the region to inspect its cattle breeding program today on his way home from Darwin.