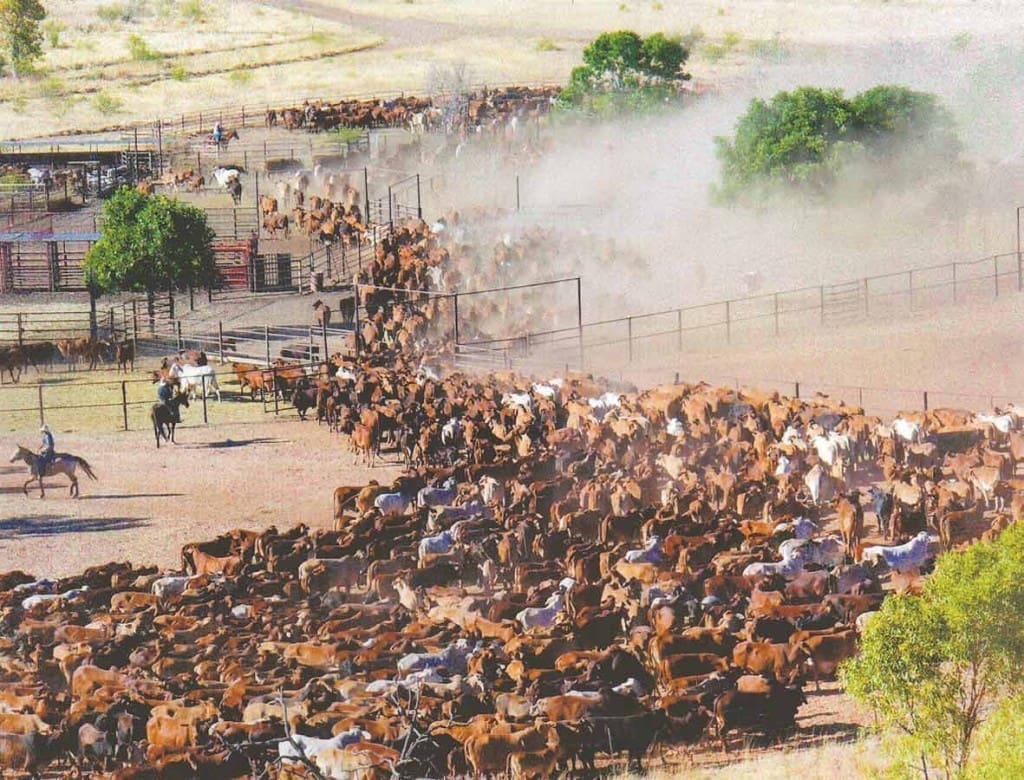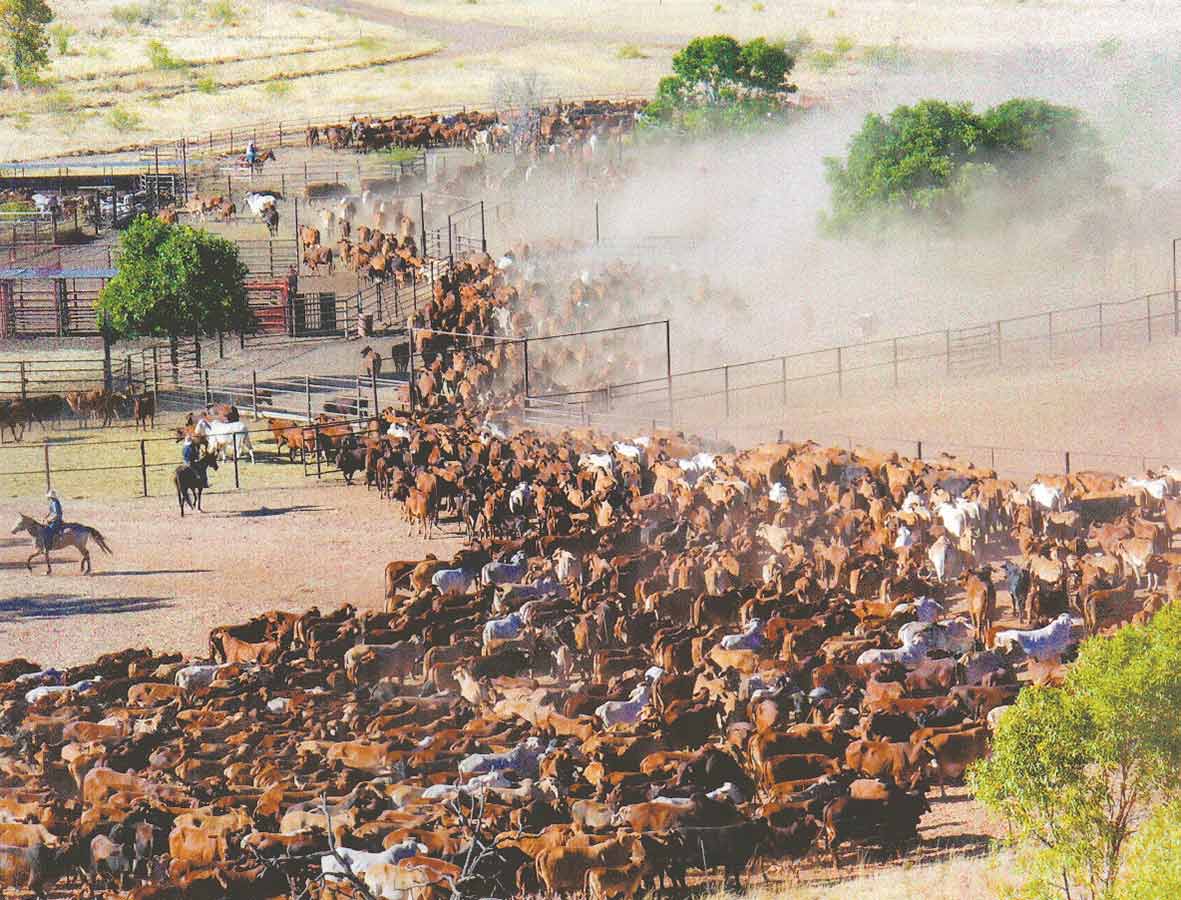 THE June 2011 Labor Government's ban on live exports to Indonesia has been ruled invalid in a decision handed down by Justice Stephen Rares this morning.
The decision represents a hard-won victory for the 300 or so plaintiffs who have pursued a class action filed in 2014 seeking up to $600m in compensation against the Federal Government for then agriculture minister Joe Ludwig's 2011 suspension of the live trade to Indonesia.
There is no clear indication yet as to how much compensation the Commonwealth Government will have to pay out to the plaintiffs, an outcome that will be decided in coming months.
In his ruling announced via video conference minutes ago Justice Rares said a regulatory measure such as a ban order made by Minister Ludwig must be a "proportionate response to the situation it is intended to address".
He said the law requires a decision maker when using a wide power such as the Export Control Act not to make unnecessary limitations on the common law right or a person to carry on their lawful business, and must also consider if there is an obvious and compelling alternative.
In the first instance the Minister used his powers to ban the 12 named abattoirs, but five days later in the ban order he imposed an absolute prohibition on all livestock exports to Indonesia for slaughter.
This he did without using the exemption power he held that would have allowed exports to continue to acceptable closed supply systems such as that operated by Elders and Santori.
Justice Rares said Minister Ludwig gave no reasons for omitting the exceptions power, and did so without any advice to do so by his Department.
He also knew the omission would have had a significant economic impact on people and businesses that would have or could relatively quickly been able to comply with what his intended regulatory and compliance regime would require, namely a closed loop supply chain animal welfare standards consistent with the OIE code.
"I have found that was invalid," Justice Rares said.
"That was because it prohibited all exports without any provision allowing the minister to make exceptions so as to allow exporters to carry on with lawful businesses.
"Such a total prohibition was capricious and unreasonable and made the ban order invalid.
"When he made the ban order the Minister knew that first it would prohibit any exports to Indonesia without any exception in an industry that in 2011 exported live cattle there worth about $400 million.
"The industry representatives told him that there were supply chains that had or could be adjusted to have a closed loop system with animal welfare standards.
Justice Rares said the Minister made no attempt to explore appropriate solution with the Indonesian Government, and made the order knowing the prohibition would cause the Indonesian Government concern.
He said the Minister had no departmental advice to make an order in a form that affected only exports to Indonesia, had no legal advice that he could make lawfully an order in such a form, and knew there was a real risk that if he made the order it might be invalid yet "plunged ahead regardless".
"He made the ban order shutting his eyes to the risk it might be invalid and to the damage it was calculated to cause," he said.
"I am comfortably satisfied based on the whole of the evidence the minister acted recklessly indifferent."
He said the minister committed misfeasance of public office when he made the ban order on 7 June 2011.
"I have found that had the minister acted lawfully he would have made a control order on about 9 or 10 June 2011 that contained an exceptions power and that Elders and Santori would have been able to obtain approval to export to Indonesia without delay."
The sudden termination of access to the only market for which many northern properties were geared to supply in June 2011 was instantly catastrophic.
The decision left exporters and producers holding millions of dollars worth of cattle they could no longer sell, but still with mounting operating bills to pay, and and impacted hundreds of business, from small family companies to large corporates, including shipping companies, feed suppliers, export yards, transporters, agents, helicopter musterers and rural suppliers, and thousands of directly employed workers.
With nowhere to go in the dry season crowded paddocks were unable to be destocked as they normally would be leading to a greater animal welfare disaster; while the decision also caused the trashing of a relationship with a major and crucially important trading partner that has arguably never recovered.
An estimated 300 plaintiffs have been waiting some nine years for this morning's decision. Justice Stephen Rares has deliberated over the case for over 18 months.
Addressing the media on behalf of the plaintiffs this morning, former NTCA CEO Tracey Hayes paid tribute to the lead applicants the Brett family from Waterloo  Station for their courage to see the case through.
These were her comments to the media this morning:
Our industry came under attack from our own Commonwealth Government.
Firstly on behalf of all the class members we thank and acknowledge the courage of Emily and the late Dougal, Brett, Alison and Colin and Georgia and Hamish, the Brett Cattle Company and Waterloo Station.
As the lead plaintiffs the Bretts were brave enough to bring the case. Emily, Dougal and their extended familes sought not only to right the injustices inflicted on their own family business, but those suffered by many northern Australian families.
It has been a decade of pain for the Bretts and others impacted, it has been a long, long road.
This case would not have been possible without the Australian Farmers Fighting Fund, the Northern Territory Cattlemen's Association, and the National Farmers Federation.
The Australian Farmers Fighting Fund has been taking up the fight of injustices in agriculture since 1985, and farmers have for generations invested in the fighting fund to protect the future of industry.
Bringing a case against the Commonwealth is an expensive in the millions of dollars.
It is beyond the means of most farmers. 
And that is why farmers must continue to support and back the Australian Farmers Fighting Fund.
I would also like to thank the media, I would like to thank the media for telling our stories and for supporting rural and regional Australia.
This legal case was about a reckless Government decision and its devastating impact.
Today each Government at every level and their deciison making process is on notice.
Fair-minded Australians expect due and established process to be followed in Government.
The truth is the shutdown wasn't required.
To enact the changes needed in some offshore facilities, it simply wasn't necessary.
Had calm heads prevailed calm and established decision making processes been followed, both the livelihoods of our farmers and many many others in the supply chain and the welfare of our animals, would have been protected.
I am delighted to say when presented with the facts the Judge got it right.
Government needs to be accountable for the decisions it makes. 
This decision makes Government and decision makers more accountable and highlights the dangers of knee-jerk rejections and political stunts.
This will be a progression of the law, a new precedent in the law as it relates.
A new precedent in the law as it realtes to misfeasance in public office.
For the Bretts and other parties to the class action, today's decision goes a long way to writing the wrongs of 2011.
Importantly, it represents closure, the closing of what has been a very difficult chapter for northern Australian producers.
The Minister followed all available process to him, leading up to Cabinet. We heard today that something happened that night and the Minister's hand was forced.
In relation to an appeal, please don't. 
This has been nine years, enough pain already.
And in closing, today also highlights the great strength agriculture and regional Australia has when it unites for a common cause.
It is a reminder to farmers of the importance of supporting their industry bodies like the Northern Territory Cattlemens' Association, the National Farmers' Federation and importantly the Australian Farmers' Fighting Fund.
This has been a monumental battle and it woult be our last.