AN Australian livestock exporter has this week self-reported instances of Exporter Supply Chain Assurance System non-compliance in Indonesia to the Department of Agriculture, Water and Environment.
The report relates to the slaughter of Australian cattle in a banned 'Mark I' box in Aceh, as reported to media last week.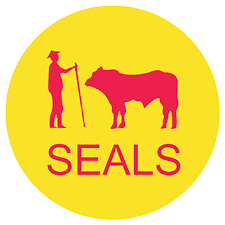 South East Asian Livestock Services (SEALS) made the self-report to the Department yesterday after conducting an extensive examination of its supply chains.
"Through this process we were able to identify two cattle being slaughtered in a manner inconsistent with Export Supply Chain Assurance System (ESCAS) standards and that these cattle were part of SEALS ESCAS supply chains," the company said in a statement released today.
SEALS has removed its cattle from the facilities in question to another approved ESACS facility and the cattle are under the observation and supervision of animal welfare officers.
"We take responsibility for these circumstances and commit to working with DAWE throughout this investigation," the company said.
"When the investigation is complete that information will be released publicly.
"Over the last decade, SEALS has supplied more than 400,000 head of cattle to the South East Asian market building a successful business relationship with Indonesian importers and Australian producers that supply cattle. We thank our partners for their support during this challenging situation."
Australian Livestock Exporter's Council Chief Executive Officer Mark Harvey-Sutton said the exporter was taking the appropriate steps to investigate why the non-compliance occurred.
"It is important that when these isolated instances occur, direct and transparent action is taken by exporters," Mr Harvey-Sutton said.
"Exporters take any noncompliance very seriously and ALEC will continue to assist SEALS and the Department of Agriculture, Water and the Environment (DAWE) throughout the investigation."
"Animal welfare is the key priority for the livestock export industry and Australian Livestock Exporters' Council (ALEC) member exporters go to great lengths to ensure animal welfare is of the highest standard."
"The exporter is undertaking the appropriate steps to engage the facility and investigate why the handling of the cattle and subsequent noncompliance occurred."