The lifting of restrictions on seven export yards by Indonesia is being welcomed with relief across the northern Australia cattle industry, but clarity is still being sought on conditions agreed to by Governments of both countries and how those measures will affect the trade going forward.
Some export orders are expected to emerge quickly now that market access is more certain and less risky.
But the underlying fact has not changed that the Indonesian market is still relatively fragile, with weak demand and reasonable volumes of meat from various sources such as local cattle, frozen Indian buffalo meat and boxed meat from Brazil and Australia making it prone to oversupply.
Against that however is the fact that Australian cattle are now far more favourably priced for importers than they have been in some years, quoted at $3/kg liveweight compared to $5/kg plus late last year.
Several sources involved in the trade have told Beef Central that consensus seems to point to a slow and steady resumption of orders over coming months being the most likely scenario.
Orders to Indonesia traditionally escalate in the three months leading up to the annual Lebaran festival. The next Lebaran occurs in March next year, pointing to an increase in orders for feeder cattle starting late November, early December, to enter Indonesian feedlots in time to be ready for the market when the month-long festivities commence.
The past two Lebarans have been characterised by weak consumer demand and underwhelming sales for Indonesian feedlots, making it hard to read how orders will flow this year – but a much lower Australian cattle price is one significant change for the market this year.
Details still sought on new trade conditions
The new export and health protocols that will govern the trade going forward could also have implications for how orders play out in coming months, but the details are yet to be made clear.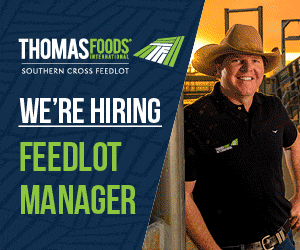 Issues such as the extent to which healthy cattle with skin markings, a relatively common sight in northern Australia, will be prevented from export, for example, have potentially significant implications for northern producers who are geared specifically to supplying the Indonesian market.
Australian Government statements confirming the lifting of restrictions by Indonesia over the weekend did not refer to the new conditions accepted to facilitate the trade resumption.
Indonesian media reported that both parties (the Indonesian and Australian Governments) determined the following nine steps to "reharmonize cattle import requirements and cooperation in LSD", namely:
Australia carries out early detection of LSD in all livestock facilities and meets all animal health protocol requirements of the importing country;
Australia will ensure the health condition of the cattle before exporting them to Indonesia. Indonesia and Australia, within 3 (three) months, will review the Health Requirements;
Australia will provide periodic reports to Indonesia on the results of targeted monitoring as part of Australia's national LSD Monitoring program;
Australia agrees to share information with Indonesia regarding biosecurity treatment on vessels for livestock export;
Indonesia will implement the BARANTAN prior notice system for imports of live animals, where exporters provide information for each shipment;
Australia will submit a proposal for a joint investigation program into 7 suspended livestock facilities (premises);
Australia routinely carries out animal disease surveillance to ensure the health status of its animals and reports to the World Animal Health Organization and the Indonesian Government, and publishes quarterly surveillance results reports;
Indonesia will immediately lift the suspension of 7 (seven) premises, after signing the agreement; And
Indonesia will provide information to Australia if any animal sent from Australia tests positive for LSD and if there is any other non-compliance with the live animal protocol.
In response to questions from Beef Central today seeking clarity on new conditions agreed to by Australia and Indonesia, a statement from Department of Agriculture, Fisheries and Forestry spokesperson said it was "not customary to release government-to-government agreements".
The spokesperson added that the text released by Indonesian officials (as quoted above) was "not the full text of the Agreement".
"Notwithstanding it is a fair approximation of the Agreement but with one addition being needed; that Indonesia also agreed that it will not place any new restrictions on yards involved in the preparation of livestock that do happen to test positive for LSD post arrival in Indonesia."
NT minister welcomes trade resumption
In the meantime, the Northern Territory minister for agribusiness Paul Kirby has paid specific tribute to the NT Cattlemen's Association and NT Livestock Exporters Association for their advocacy and patience throughout the long-running trade issue, along with NT Department and Federal Department of Agriculture staff and Indonesian officials.
"Yesterday's announcement that Indonesia will lift its live cattle export suspension with immediate effect is welcomed," Mr Kirby said.
"With Malaysia recently making the same announcement, this means our critical live cattle industry can return to normal export routes as quickly as possible.
"This has been an intense period and the disruption to our industry has been acknowledged."