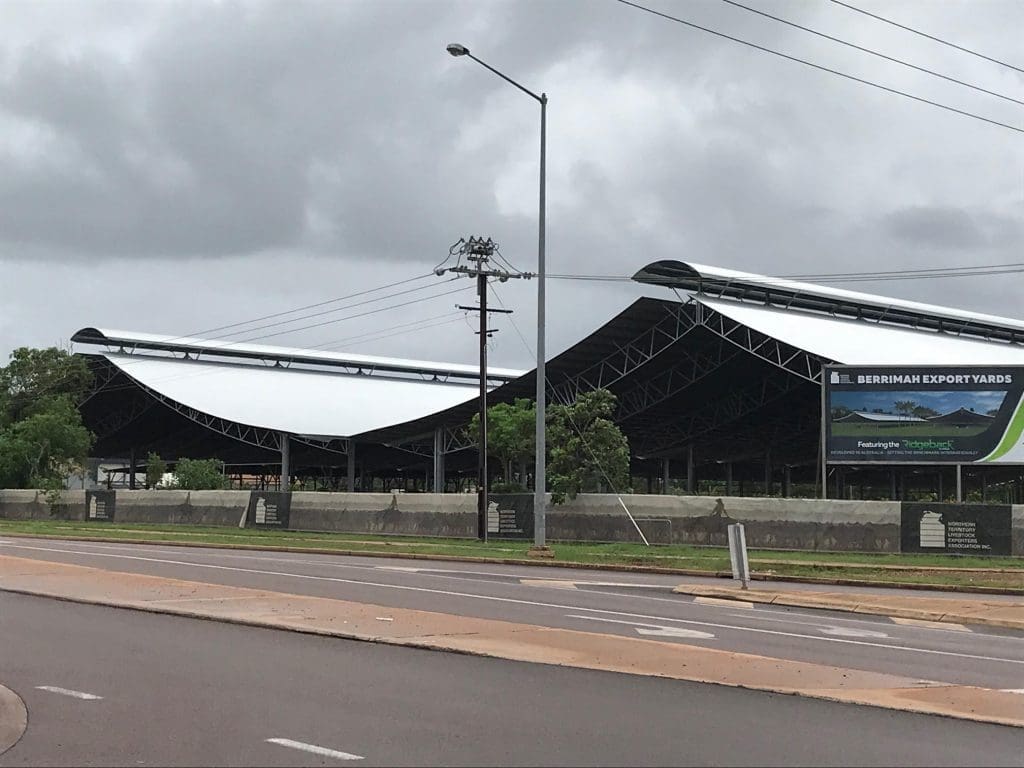 THE newly upgraded Berrimah Export Yards in Darwin are expected to be operational by late March, just in time for the start of the annual live export mustering season.
The yards are owned by the Northern Territory Livestock Exporters Association (NTLEA) and are the closest pre-export quarantine facility to the Darwin export port.
The original yards were not covered and some sections were prone to going underwater in wet weather which prevented their use during the wet season months.
In August last year, with funding support from the Northern Territory Government, the NTLEA embarked on a major $4.1m upgrade which will allow the yards to operate year round, while also improving animal welfare standards.
The improvements include the construction of two large new sheds and yards which will be able to hold 4000 cattle under cover at any given time, as well as new feed and water troughs and water tanks.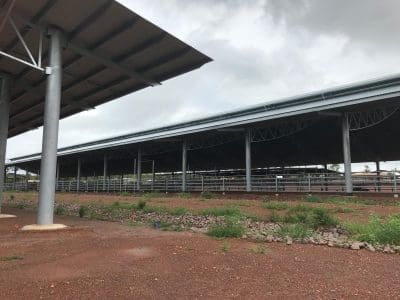 NT Primary Industry and Resources minister Ken Vowles said the investment will give the Territory, and the export cattle industry which is a key driver of the NT economy, a world-class facility.
NTLEA president David Warriner told Beef Central this week the new sheds and yards should be operational by the end of the March.
The focus will then turn to seeking funding to upgrade the remainder of the existing yards on the site.
Mr Warriner said that upon completion the upgraded facility would be the best export yard in the country in terms of covered area and design.
"The facility has got to then become competitive as an export yard," he said. "It is certainly going to be the best one around and it is the closest to the port and convenient, so it is going to be very hard not to use it.
"A critical component is obviously management which we will make sure is spot on.
"It is coming along well, it is very impressive."
Mr Warriner said the NTLEA is also about to commence advertising for a new Executive Officer to replace Stuart Kemp who stepped down from the position in November last year.