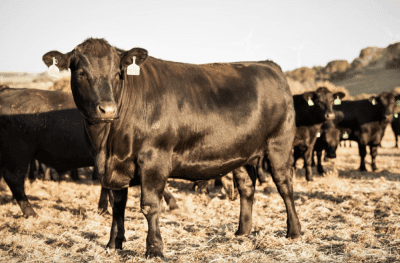 Several shipments of Australian cattle have now been sent to China, with more anticipated in coming weeks.
Harmony Agriculture and Food Company, which sent Australia's third sea shipment of cattle to China last year, has released some performance data from its November 2017 consignment which it says offers encouraging results for the future of the trade.
Harmony is a partnership between Chinese investors and Australian based managers formed in 2016. It owns grazing properties in WA and Victoria and began exporting chilled and frozen grainfed Angus beef to China and other international markets in the second half of 2017.
In November its live export division Phoenix shipped 2382 cattle to Qingdao.
The shipment contained multiple cattle types from different breeds and was treated as an "end-to-end" trial to determine how each fared.
Included in the shipment were:
Grainfed Angus steers and heifers;
Grassfed Angus steers
Grainfed Black Baldy steers and heifers
Grassfed mixed breed steers and heifers
Grassfed Friesian steers
Steers comprised 75.2pc of the 2382 consignment, and heifers 27.5pc.
The cattle were sourced from 32 vendors.
The largest and third-largest vendors were Harmony internal operations, which collectively supplied 643 cattle or 26.99pc of the consignment.
The average line size was 72 head of cattle, and the distance from property of origin to pre-export quarantine ranged from 50 km to 696 km.
Each animal was individually analysed and tracked from the grazing paddocks of Harmony's Mt Fyans property in Western Victoria right through the supply chain to end market use in China.
The trial gave Harmony's Chinese clients the opportunity to assess the beef from the mix of breeds and feed preparations, and to benchmark those outcomes against the relative cost of each type of cattle.
"This information is instrumental in determining the best composition of sourcing and preparation of cattle for delivery to China," the company said.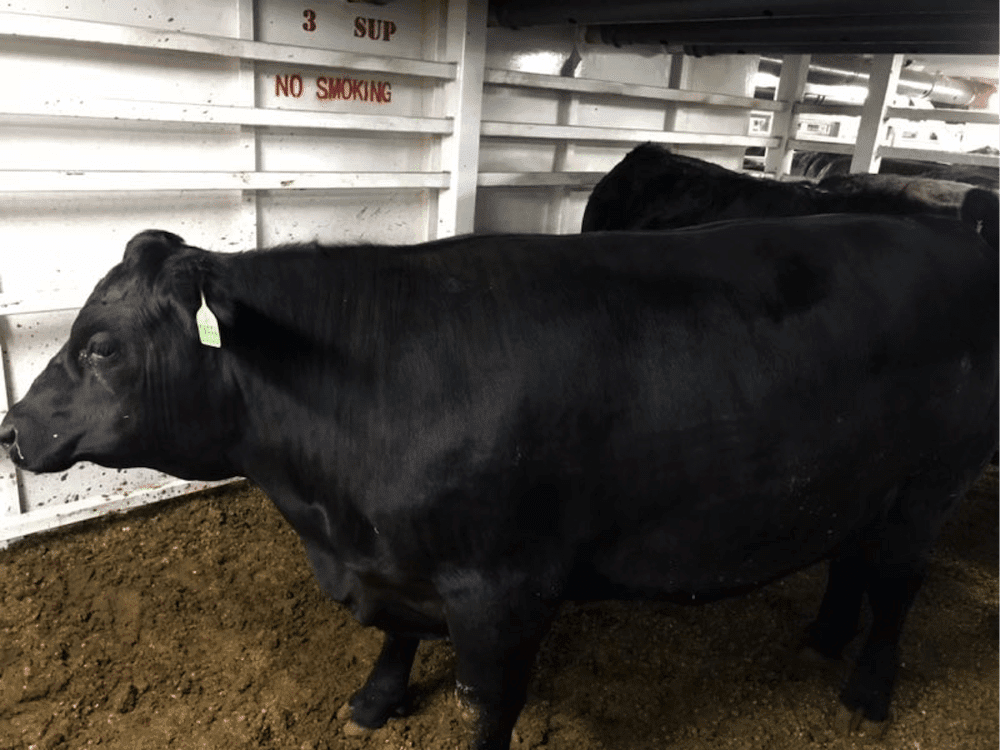 Harmony said the results serve as evidence that Australia has a bright future as a supplier of premium beef to China.
Harmony analysed the performance of the cattle and benchmarked them against a range of factors including:
Type of cattle (breed, grain or grass-fed)
Distance from property of origin to pre-export quarantine
Size of supplier line
Vendor
Each animal was weighed:
at purchase
when placed on feed
at regular intervals during grain feeding
upon entry to pre-export quarantine
upon loading onto the ship
upon discharge in China
pre-slaughter at the abattoir
as a carcase post-slaughter
Through each of these processes the cattle were monitored health and welfare. Harmony said compliance with state and federal animal welfare and biosecurity regulations was strictly observed.
In addition, compliance with import country requirements, including health protocol and time of residency on each property of origin, was met.
Performance results
The average distance from farm to quarantine was 377.78 km.
Harmony's analysis showed the distance from farm to quarantine had little to no effect on the performance of the cattle.
The average purchase weight of the cattle was 569 kg.
The average weight gain through pre- export quarantine and shipment was 14 kg, an increase in weight of 2.46 per cent from the purchase weight through to delivery at the port in China.
Harmony said it was particularly interested in the results of the heavier grainfed cattle which were loaded under specific export conditions.
These included additional pen area on the ship and daily photographic and video recording of their condition and habitat, as well as the usual regulatory conditions.
These cattle moved through the supply chain particularly well, recording weight gains and slaughter yields above the average.
Harmony said the quality and presentation of the livestock was praised on arrival in China. Some of this premium meat has been distributed and sold in high-end gift packs during the Chinese New Year Spring Festival.
Harmony said it will continue to meticulously trace each animal to ensure it can be easily authenticated 
that clients and suppliers will continue to receive precise information about Harmony cattle .