IMPACTS on Australia's cattle shipping trade from the Coronavirus outbreak in China and other parts of Asia have been minimal to date, according to exporters, with current shipments on the water and those contracted to be delivered expected to continue as scheduled.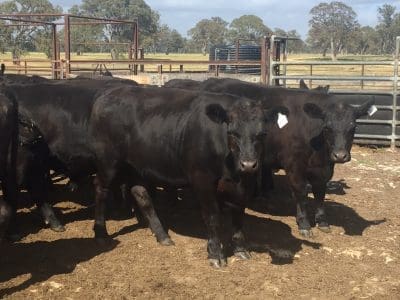 However, exporters and producers supplying the market are keeping an understandably close eye on unfolding developments as the virus, and the quarantine response to control its spread, keeps masses indoors and inhibits normal consumer spending.
China bought 160,000 cattle from Australia in 2019, ranking it as Australia's third largest export market for cattle.
That volume comprised 145,000 beef breeders and dairy heifers and 18,517 slaughter weight cattle, sourced from the Australia's Bluetongue Virus transmission-free zone covering (the light yellow shaded area of the map).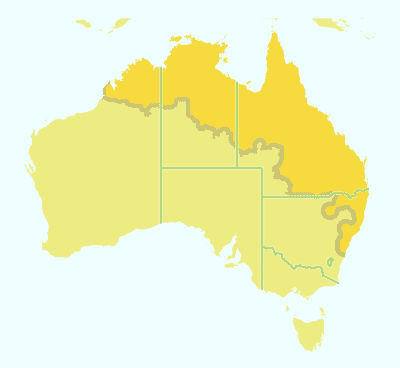 LiveCorp chair Troy Setter said his conversations with exporters indicated the trade has been operating without significant interruptions so far, but added that trade members are continuing to work closely with the Australian and Chinese Governments to closely monitor the situation.
Austrex/AgTrade CEO Justin Slaughter said in his company's experience the impact on livestock exports has been minimal, ranging from business as usual to some short delays.
"Ensuring the health and safety of people and animals is, of course, our primary consideration at this time."
"We are working closely with our partners worldwide to manage risk and keep supply lines open, while also ensuring we have strong contingency plans in place."
Traditionally, January to March is a quieter period of trade due to the Northern Hemisphere winter, he said.
Latest live export data shows there was no shipment of Australian cattle to China in January, the first time in five years that has happened.
However some exporters have described that as a 'calendarization anomaly', and say demand from the market remains strong, with several shipments of cattle currently being prepared for China in Australia and New Zealand for the next two months.
Andy Ingle from Southern Australian International Livestock Services (formerly Landmark International) said current shipments on the water and those already contracted are expected to continue unabated.
He said the Australian Government has put some processes in place which apply contingencies around shipments to deal with potential delays at ports if that becomes an issue.
Mr Ingle said people in China were starting to trickle back to work in the past week after the extended Chinese new year period.
Looking forward he said there is an undercurrent of uncertainty in the trade at the moment, based on the falls that have occurred in consumption across a wide range of agricultural products in China.
"Two weeks ago, prior to the Chinese new year, there were a lot of things on the cusp of getting done, but certainly as people have come back to work this week there is a feeling of uncertainty.
"I think we will see with live cattle, and probably in the processed meat sector as well, some potential for disruption over a three to six month period whilst this uncertainty is still there, and whilst this consumption of these sort of products is obviously down so much at the moment."
"That is likely across a range of agricultural commodities, and I think there is potential for disruption with some buyers for new contracts until there is some certainty around what the future holds."
Primary issues for the trade at present are around the restrictions on movement of people.
The Chinese Government sends its own vets and cattle selectors to Australia to inspect cattle in quarantine before they are shipped, and it is not known if the existing travel ban from China to Australia will interrupt that process.
Other reported impacts include the time it is taking to return stock men and women to Australia after unloading in China due to quarantine issues. As they are unable to disembark from the vessel in China they have to return home via the same vessel, delaying their return by the two weeks or so required to sail back to Australia.