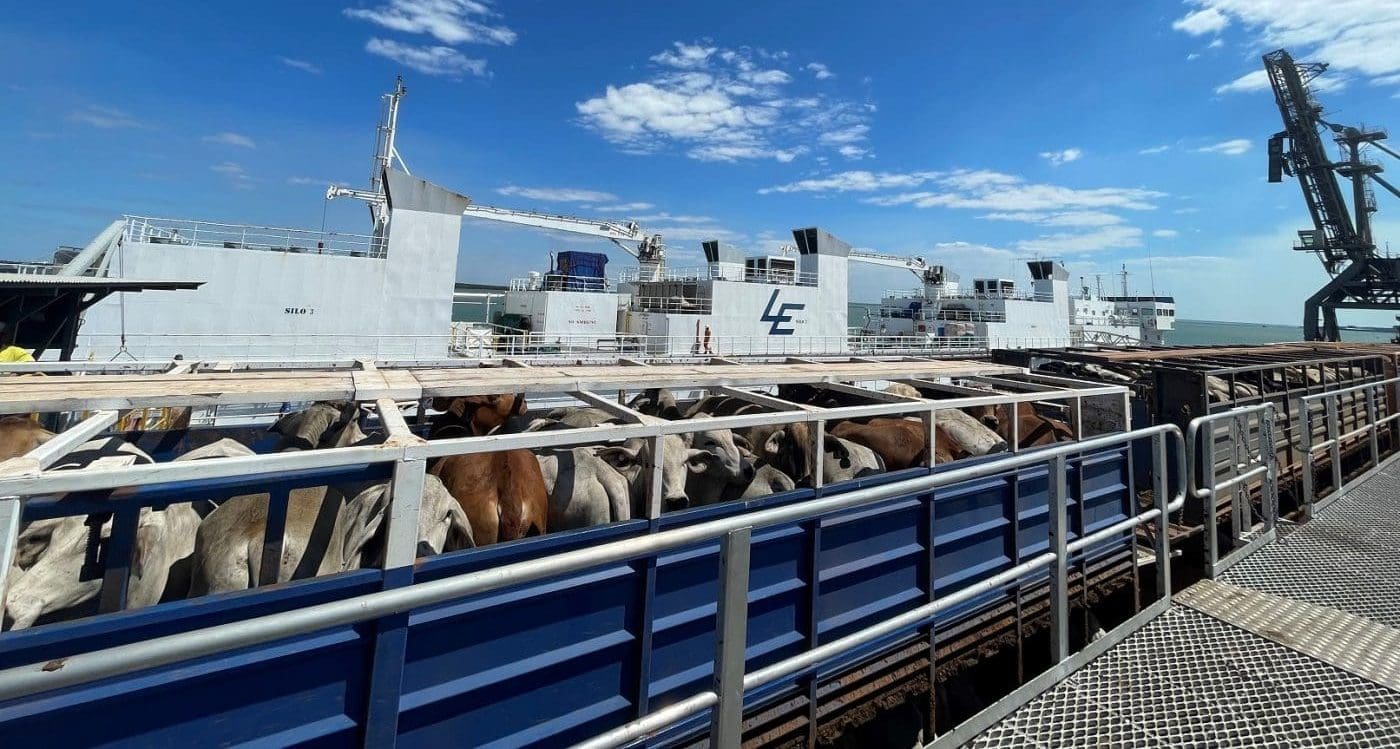 A lift in shipping activity from Townsville and Broome propelled Australian cattle exports in July to the highest monthly total in two years, but the upward trend is set to reverse this month following Indonesia's suspension of four export yards in northern Australia.
Australian exporters moved 68,954 cattle in July, the largest volume in a single month since August 2021 when 72,774 cattle were exported.
Exports to Indonesia increased to 35,993 head in July, the highest monthly total to the South East Asian country since December.
The number of livestock shipped from Port Darwin in 2023 has now surpassed 130,000 head, with almost 90 per cent exported to our customers in Indonesia. A further 3200 vet-checked, disease-free cattle were loaded yesterday on the Brahman Express and are now sailing to Lampung. pic.twitter.com/Md98r6IZp2

— NT Livestock Exporters (@NTLEA) August 7, 2023
However that upward trend is set to reverse when final figures for August become available, after the Indonesian Government announced on July 30 it was suspending cattle exports from four pre-export quarantine yards across northern Australia, including the only two servicing the ports of Wyndham and Townsville.
The Indonesian Government said the suspension followed testing which showed Australian cattle, which it is understood had been in Indonesia for some weeks where lumpy skin disease is prevalent, had tested positive to the disease.
While cattle in existing orders are still being moved through non-suspended yards and being shipped to Indonesia this month, trade confidence has been hard hit by the suspension, and new orders of scale are said to be unlikely to be entered into until the current issue is resolved.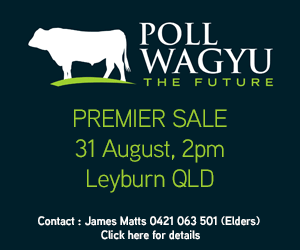 Indonesia has stated the suspensions will stay in place until it can be satisfied Australia is free of LSD.
A fortnight after Australia's Department of Agriculture began testing of cattle in the four suspended yards, there is still no official word on when the test results will be finalised and presented to the Indonesian Government.
In another concurrent development with potential implications for the future of Australia's live cattle trade with its major customer, Brazil has announced it has now signed an official protocol to export live cattle to Indonesia.
A statement from Brazil's Ministry of Agriculture issued last week said protocols concerning the inspection and approval for the export of Brazilian agricultural products including cattle were finalised.
Indonesia opened its market to boxed beef from Brazil in 2020, and expanded that access by approving a further 11 Brazilian beef plants to commence exports earlier this year.
Indonesian Government officials have talked openly about their desire to diversify their cattle and beef import sources in recent years, particularly as the price of Australian cattle rose to record levels, but the cost of freight remains a significant barrier to the economic viability of importing cattle to Indonesia from Brazil.
The Department of Agriculture also released a statement last week confirming that the Malaysian Government had followed Indonesia, and taken a step further, by suspending all imports of cattle from Australia pending the results of testing.
Despite that news Beef Central understands there are still shipments planned to leave Australia for Malaysia this week, suggesting that consignments already in the supply chain and approved to sail have been allowed to proceed.
In July export activity to Vietnam also increased, with 20,668 cattle shipped for the month, with most of that volume being shipped from Townsville (9820 head) and Broome (8286 head).
A total of 15,807 cattle were shipped from Townsville to Indonesia in July, but that was before the only export quarantine facility in Queensland with a current accreditation to prepare cattle for export to Indonesia – the Dalrymple yards in Charters Towers – was announced as one of the four yards suspended by Indonesia on July 30.
Other export destinations in July included China, which took 7299 cattle, and Philippines which imported 3289 cattle.