IT was a strong first half to the year for the Australian live cattle trade, with 577,456 cattle exported between January and June, 19 percent higher than the same period last year.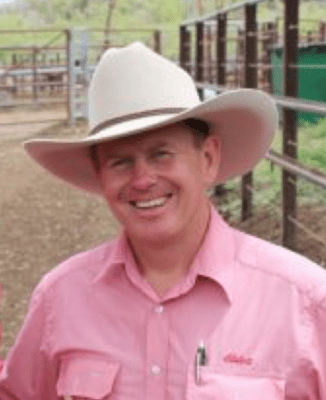 One agent close to the trade believes shipping activity could ramp up even more in the next six months – provided the cattle are there in a tight supply environment to meet available orders.
"It is going to be a busy back end of the year I think," Elders Townsville's Tom Kennedy (right) said.
"We keep wondering where they're going to come from but the ships always seem to leave here full.
"I know a few guys in Central Queensland who haven't sold any bullocks yet. They are financially in a position to do that, and they have bet that they can get through with the season too."
Producers in the Northern Territory and the Kimberley remain under the greatest pressure to sell after failing to receive relief from severe long-term rainfall deficiencies.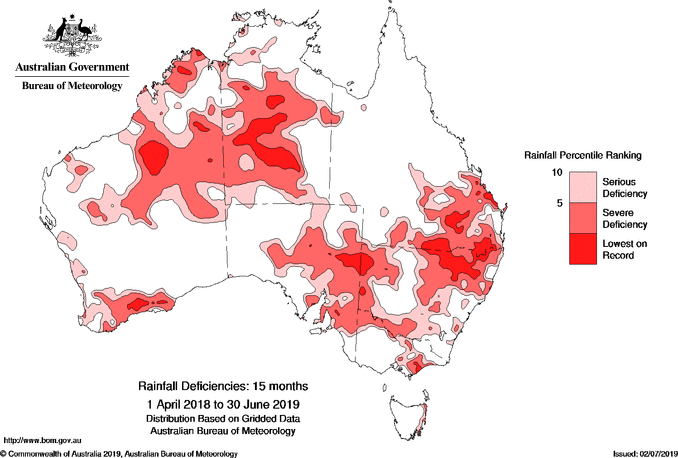 A large number of cows have been trucked out of the region, heading to JBS at Townsville or plants in Southern Australia.
Queensland live export activity grows
2018-19 export data released by MLA today underlines the extent to which cattle exports from Townsville in particular have grown in the past 12 months, driven by increasing demand from Vietnam, and the comparably strong supply of suitable slaughter weight cattle in Queensland.
Townsville exported 298,713 cattle in 2018-19, narrowing the gap significantly on Darwin for the period, which exported 369,487.
Mr Kennedy said he expects to see more export activity out of Townsville in the second half of this year, aided by the opening of new pre-export quarantine facilities which are increasing export capacity from the region.
"Queensland is one of the few places that has heavy cattle in Australia," Mr Kennedy said.
Live export prices in Northern Queensland have risen by 10-20c liveweight in recent months, with steers to Vietnam currently fetching around 295 to 300c and steers to Indonesia 270c and heifers 230c.
"I think the trade looks strong, everyone is still pushing forward on animal welfare and improving the industry as usual, and it is a welcome sign for a new set of yards being built in northern Australia, and we're seeing more investment being put into this type of infrastructure."
Another live export port that experienced strong growth in the past 12 months was Port Alma near Rockhampton, from which about 4000 slaughter weight steers are now being shipped to Vietnam every month.
That trade is being filled to a large extent by producers selling to live export for the first time, with cattle that would traditionally go to works. It is estimated some 50,000 cattle that would normally go to abattoirs in the region this year will now being leaving by sea instead.
The emergence of the Vietnam market in particular, which takes predominantly slaughter weight cattle, has altered the competitive dynamic between live exporters and abattoirs.
Where live exporters have tended to compete mainly for feeder weight cattle over the past decade, as required by the 350kg weight limit to Indonesia, the rise of orders from Vietnam has meant they are increasingly competing head to head with processors for heavier cattle.
While strong competition between live exporters and abattoirs was healthy, particularly for producers, Mr Kennedy said it was also important the industry and Government did what it could to reduce red tape on processors to ensure both sectors remained viable.
"The question has got to be asked in Australia – we've stopped making washing machines and fridges and more lately cars – we don't need to go down the path of not killing our own cattle, I think we need to be stepping forward as a nation, looking after what we have got also.
"I am heavily involved in live export but also believe there is a big home for meatworks in Australia, and I think the Governments, whether local, State or Federal, to be giving them support reducing the costs of red tape they are facing."
2018-19 export data
Overall for the 2018-19 financial year, Australia exported 1,179,111 cattle, a 23 percent increase on 2017-18 export volumes.
Exports to all the major markets increased over the past 12 months.
Shipments to Indonesia lifted 27 percent to 649,036. Exports to the predominantly slaughter weight market of Vietnam rose 29pc to 218,320, but which also included a 113 percent increase in feeder cattle exports to 35,480 head.
Exports to China grew 24pc to 119, 716 head (99,000 of which were dairy or beef breeding cattle) and to Israel jumped 119pc to 84,381 head.