PUBLIC consultation on the 2021 update of the Australian Standards for the Export of Livestock (ASEL) has opened this week.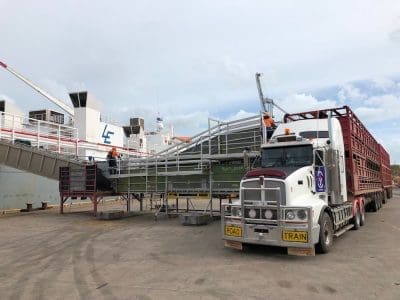 The Department of Agriculture, Water and Environment is inviting livestock exporters, animal welfare groups, producer groups and interested members of the public to provide their input.
The Department said it is committed to engaging with stakeholders and reviewing the ASEL regularly, and the process will ensure the standards remain fit for purpose and reflect the latest scientific evidence and best practice.
The 2021 update to ASEL focuses on reducing ambiguity and improving readability and usability.
The proposed changes are a result of engagement with industry, internal and external stakeholders since the introduction of ASEL 3 in November 2020.
Some issues raised to date are complex and require further investigation and consultation. These will be considered for separate review processes.
Feedback is welcome on all standards and can be provided through the Have Your Say platform
Submissions should specify each standard you are providing comments on, any issues or concerns and where relevant, proposed alternative options and evidence.
Consultation will be open for a period of 4 weeks, closing on 18 October 2021.
The department will consider all feedback in finalising ASEL 3.2. The transition to implementation is likely to begin in November 2021.
Source: DAWE. For further information visit Review of the Australian Standards for the Export of Livestock