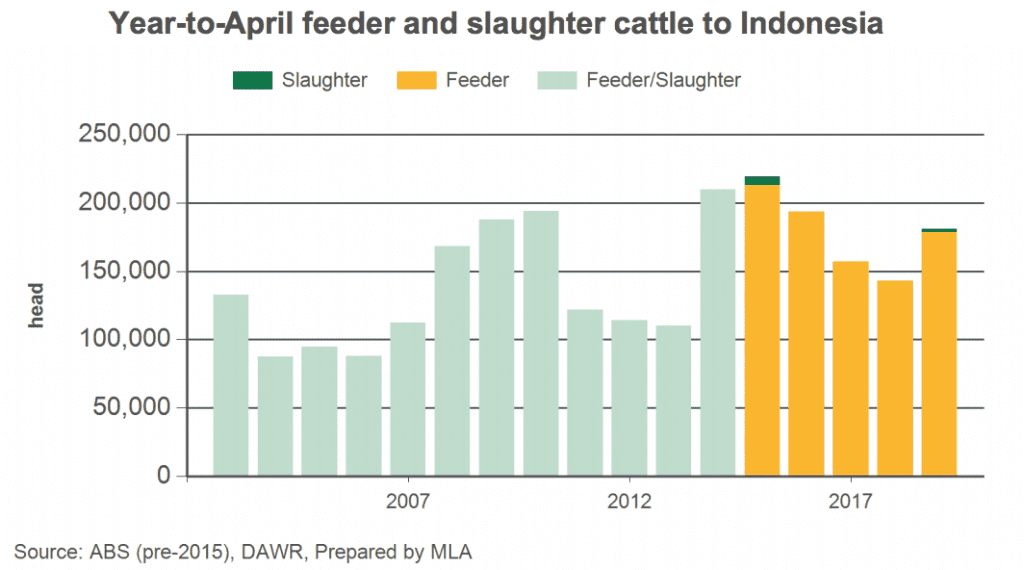 Australian cattle exports to Indonesia are running 23 percent higher so far in 2019 compared to the same period of 2018.
The latest export data shows Australia has shipped 35,440 cattle to Indonesia in April, taking the year-to-date total to 181,117 head (98pc of which were feeder cattle).
Despite the increased shipping activity market conditions in Indonesia remain challenging as the feedlot system continues to work through the large influx of cattle imported in October 2018 (see Ross Ainsworth's latest monthly report)
Exports to Vietnam in April totalled 22,179, comprising roughly half feeder cattle (10,965) and half slaughter weight cattle (11,114).
That brought the total number of cattle exported to Vietnam so far in 2019 to 63,816 head, which is 8pc higher than the first four months of 2018.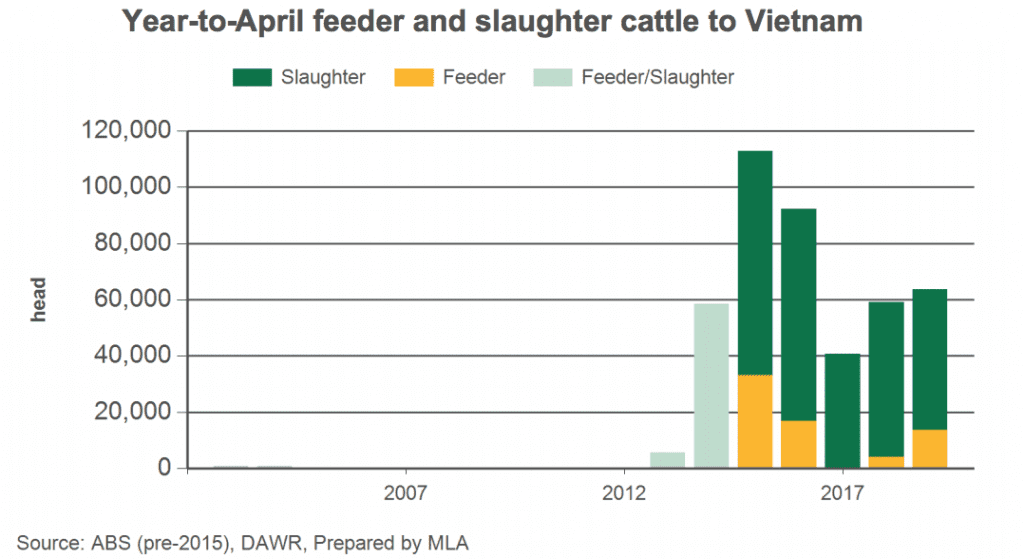 While there were no shipments to Israel in April, it remains Australia's third largest cattle export market so far in 2019, having imported 25,024 head, which were all feeder cattle.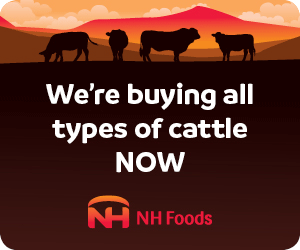 Shipments of 6788 cattle to Malaysia in April lifted total exports to the market for the year to date to 9286 head (4057 feeder cattle and 4337 slaughter cattle), 52pc up on the same time last year.
Exports of dairy cattle to China significantly ramped up in April, with 18,279 head exported, taking the total number for the year to date to 33,085 head.
However at the same time exports of slaughter cattle to China are running 34 percent lower than this time last year, totalling 6,267 in the first four months of the year.
30,380 cattle were exported from Darwin in April taking the total for the year to 111,824 (down by 6pc on 2018 levels). 8582 cattle were shipped from Townsville in April, bringing the year to date to 66,167 head (up 9pc on the same period of 2018).
Broome had a big month, exporting 18,966 head to take its total for the year to 26,815, while Portland exported 18,279, bringing year to date exports to 54,251, almost on par with Fremantle which has exported 55,121.