Excitement is building in the live cattle sector around the imminent announcement of a new feeder and slaughter cattle trade to China.
There has been growing speculation in recent weeks that long-running negotiations to develop a health protocol needed to underpin the trade have led to a draft agreement being reached between Australia and China, as reported by Beef Central earlier this week.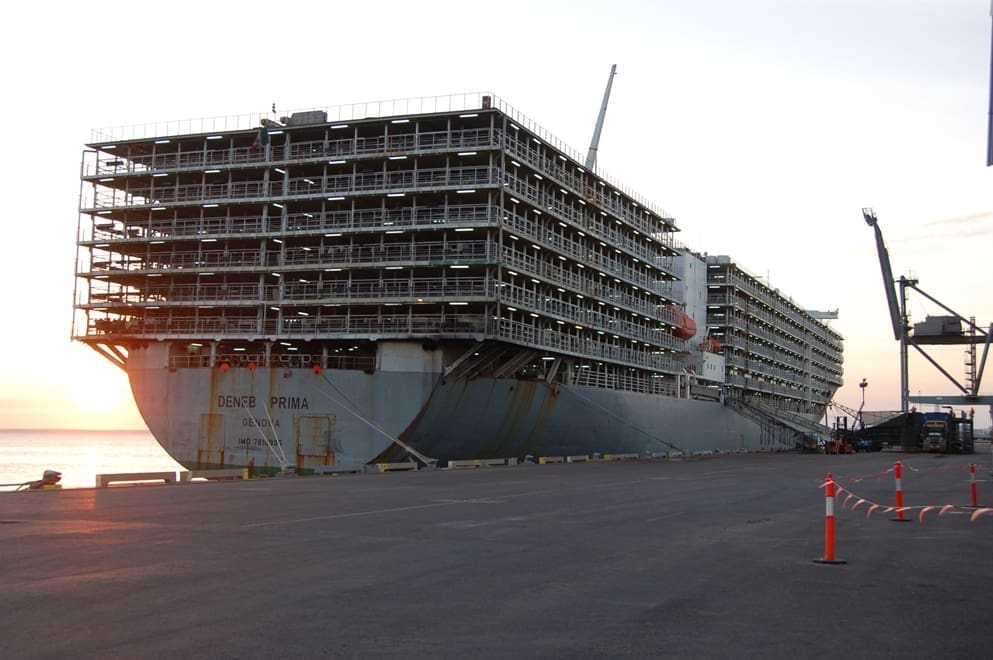 With its huge population and booming demand for red meat, China is considered to be a market of major growth potential for Australian feeder and slaughter cattle exports, and the prospect of a new trade is fuelling strong interest throughout the industry.
The possibility of a breakthrough deal has been attracting growing media attention in recent days with reports suggesting a formal announcement is now likely to be made by the Chinese and Australian Governments after bi-lateral talks in Beijing this weekend.
Speculation in mainstream metropolitan media this morning that the trade would reach one million head, worth $1 billion, in year-one appear wildly inaccurate, however. Senior live export trade sources suggested a figure of 100,000 to 150,000 head in the first full year might be closer to the mark, with potential to grow from there.
A spokesperson for federal agriculture minister Barnaby Joyce told Beef Central overnight that an agreement has not yet been signed but negotiations over protocols appear close to being finalised.
"Negotiations between the Australian and Chinese Governments to establish feeder and slaughter protocols for live cattle exports to China are progressing well," the spokesman said.
"These negotiations began more than 10 years ago and have been discussed in detail with Chinese government authorities over the last six months.
"These negotiations regarding health protocols and certification requirements for live cattle are not related to the current FTA talks, but rather to establish technical market access arrangements for Australian cattle imports into China, which like many nations has strict biosecurity requirements.
"We are confident that we are close to finalising protocols and certification requirements for this important market and will continue to work toward that goal.
"A formal announcement will be made by both the Australian and Chinese governments when the negotiations are finalised.
"Meanwhile our livestock exports are experiencing record-highs; from September 2013 to October 2014 this trade has been worth $1.4 billion for Australia."
When the deal is announced, Australian exporters will have to secure approval for the feedlots and abattoirs they will supply in China under the Exporter Supply Chain Assurance System before they can ship cattle to the market.
The opening of the Chinese market would provide a welcome new source of diversification for cattle producers in northern Australia in particular, who have suffered from a heavy reliance on a single market in the past.
A report in the Australian today suggests the new agreement between China and Australia will specify periods of the year when live cattle from different parts of Australia can be shipped to China.
The article says that while bluetongue-free cattle from southern Australia will be allowed access year-round, cattle from northern Australia will be restricted to supplying animals during the few months of the year when the virus is less prevalent.
There may also be some zones of China where sheep flocks are common where cattle from Australia's bluetongue zone — north of a line from Broome to Coffs Harbour — will not be allowed entry.
The full details on what the final agreement will entail are yet to be publicly released.