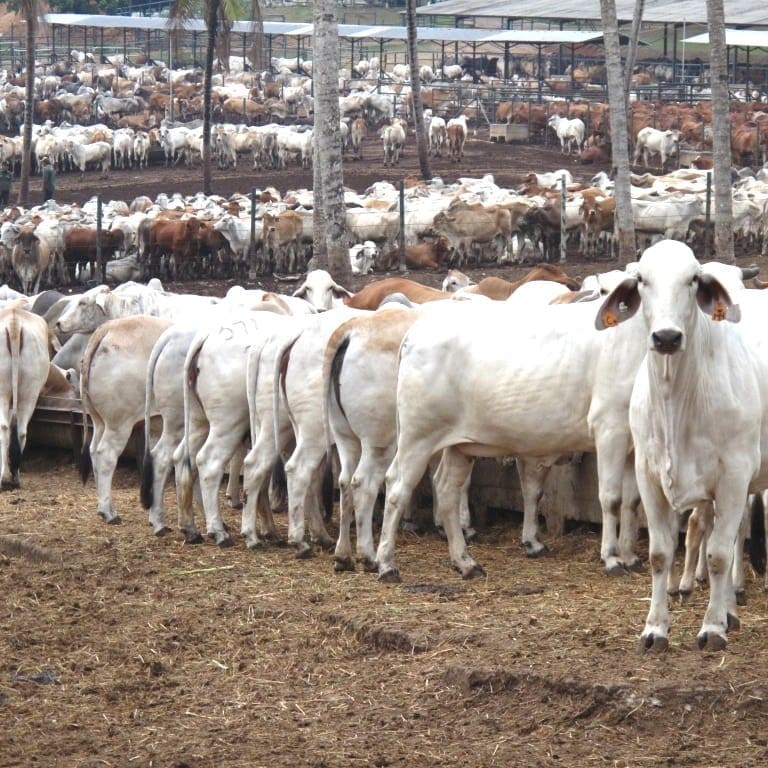 CATTLE importers in Indonesia have been thrown another curveball in the form of a newly-announced Indonesian Government policy that will require productive heifers to comprise 25 percent of all future cattle import consignments.
The new policy was announced by the Indonesian Trade Minister Gita Wirjawan in the Indonesian Bahasa media on Friday without prior warning or consultation to the cattle trade.
At this stage the policy is aspirational and has no regulatory backing, but will be the subject of further discussion among Indonesian ministries in coming weeks.
The sudden announcement reflects the type of nationalistic sentiment that is now re-intensifying in Indonesia as the country's five-yearly parliamentary and presidential elections which commence in April, draw nearer.
Policies that are seen to champion local production and restrict Indonesia's reliance on imports play well in Indonesia where agriculture is a major source of employment.
It remains unclear at this stage whether the rule will stick, or whether it is another example of nationalistic rhetoric designed to shore up electoral support, but it is a development the trade is watching very closely.
Gita is himself hoping to win the Democratic Party's ticket to stand in the presidential elections in September/October, which follow the general Parliamentary elections in April.
In recent years as trade minister he has been relatively accepting of the need for more beef imports to improve supply and bring down prices. However in recent months with a pending presidential campaign approaching, he has been announcing new policies in the media that would be best described as nationalistic in pursuit of self-sufficiency.
If the new 25pc productive heifer rule is implemented as announced in the Indonesian media, it has the potential to make life very difficult for importers.
Of every 10,000 cattle they import, 2500 would have to be productive heifers for breeding.
Few local farmers can afford to buy imported breeding cattle, and, despite many attempts to make it work, feedlot-based breeding programs in Indonesia have repeatedly failed to prove commercially viable.
Importers must also pay a 5pc import tax on all imported cattle including breeding cattle which further increases the cost, another policy which was suddenly announced without warning two years ago and one which has dramatically eroded potential profit margins at the importer level.
The Indonesian Government's plan for 2014 is to import 750,000 beef cattle for the year, with 525,000 as feeder cattle and 225,000 as slaughter cattle.
The Government has also announced that it wants to see 187,500 productive heifers imported for breeding in 2014, which is exactly 25pc of 750,000.
One of the questions which remains unclear from Gita's media statements to date is whether the 187,500 head is to be part of, or on top of, the 750,000 cattle it wants to import in 2014.
Gita also announced last week that the reference price of beef used to determine import permit requirements will be raised by 20pc from an initial level of 76,000 IR/kg to 91,500 IR/kg.
The 20pc increase exactly matches the extent to which the Indonesian Rupiah has weakened against the US$ since the reference price scheme was launched in September last year. (The US$ is the currency in which almost all imported cattle and beef from Australia is purchased in Indonesia)
The currency depreciation has effectively made the price of imported beef more expensive in Indonesia, which has worked counter to Indonesian Government's aim of using larger supplies of imported beef to bring down beef prices at consumer level.
Certainly the sheer volumes of cattle now going into Indonesia suggest that the price of feedlot-finished cattle could be set to take a big hit in coming months.
Since the launch of the reference price system and the associated release of significant new import permits a few months ago, massive numbers of Australian cattle have flowed into the country, and feedlots have gone from being almost empty to almost full in the virtual blink of an eye.
As a result, in the next six to eight weeks, some 200,000 lot-fed cattle will start hitting the market together, creating a massive injection of supply that will place downward pressure on the selling price of finished cattle – which indeed is what the Indonesian Government is hoping will happen.
A drop in cattle prices will further tighten the pressure on Indonesian importers and lotfeeders, which are already being squeezed by high cattle prices in Australia caused by the recent increase in orders and uncertainty over supply (exporters are paying $2.30 ex-Darwin for feeder steers at present), currency exchange rates, the rising cost of feed stock and the 5pc import tax.
While Indonesian politicians are pursuing nationalistic policies, they are also wanting more cattle than ever before, especially to boost their breeding herd.
Big import volumes are likely to continue for the short term until the Indonesian herd rebuilds.
However, as trusted sources told Beef Central in Indonesia late last week, because meat demand is also growing, there will be room longer-term for Indonesia to double its production and for Australia to continue to export good levels of livestock into the market – the win-win outcome the Governments of both countries have repeatedly stated they want to achieve.
James Nason will be filing a series of reports from his Indonesian marketplace visit last week.