PROMINENT South Australian Wagyu breeder, Mayura Station's inaugural high performance production sale on Thursday created a world record for a beef semen package, and saw bulls average $46,444.
Buying interest for the De Bruin family's online-only sale came from across Australia, plus ten other countries in North America, Europe, New Zealand and Africa, as bidders sought-out elite and rarely offered Mayura Fullblood Wagyu genetics.
Bulls sold to a top of $90,000 and unjoined heifers hit $70,000, but it was a $68,000/straw world record price for a semen package of two straws (total price $136,000) that set the sale alight.
The online-only sale conducted through GDL and Elite Livestock Auctions attracted 95 registered bidders, with some lots attracting up to 67 bids.
Three semen packages, each of two straws of the breed's carcase trait leader Mayura Itoshigenami Jnr averaged $55,333, topping at the new world record price of $68,000/straw, secured by Double 8 Cattle Co, Scottsdale, Arizona.
Itoshigenami Jnr is the highest ranking Marbling Score EBV in the Wagyu breed at +3.3, with 97pc accuracy. His progeny produce carcases consistently grading well in excess of Ausmeat MS9+, with herd-leading eye muscle area and carcase weight at a young age.
In total eight semen packages were offered, averaging $7696 per straw.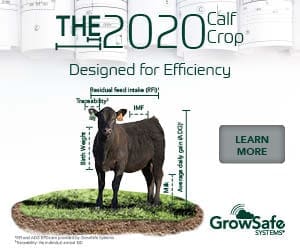 It was clearly evident that BreedPlan trait leaders were in highest demand, in all segments of the sale.
Among the live animals catalogued, ten bulls were put to auction, with nine selling to $90,000, averaging $46,444. A further 13 unjoined heifers sold to a top of $70,000, averaging $36,923.
Itoshigenami Jr's progeny also topped the bull and female sections.
His ET son Mayura Prodigy, the highest genomic marbling score bull in the catalogue, was bought by Amberoo Wagyu, Toowoomba, Qld.
The $70,000 highest-priced heifer, Mayura P0486, had a double cross of Itoshigenami Jnr in her pedigree and was also a Breedplan trait leader for marbling and SR Index. Buyer was Charlie Pye, Gingie Pastoral, Walgett, NSW.
Volume buyer in the sale was Marcel Merz from Switzerland, who finishing with five lots, including a bull Mayura Paramount, for $46,000.
Elite Wagyu Sale prospects
The Mayura sale result has buoyed prospects for the Australian Wagyu Association's Elite Wagyu Sale, being held via online auction from 3.30pm on 30 April.
The sale showcases the top 5pc of Wagyu genetics outside Japan, presenting live bulls and females, semen and embryos and special interest and rare genetics on offer. Agents are GDL Stud Stock, with the sale being condiucted through Elite Livestock Auctions. Click here for details