Editor's note: Circumstances have changed rapidly since Beef Central first published this summary of COVID lockdowns in northern and northwest NSW and their impact on upcoming bull sales, as part of our weekly genetics coverage on Tuesday. The updated information below is current as at 10am today – Thursday 12 August. 
THE rapid escalation of the NSW COVID outbreak has resulted in some significant increases in the number of Local Government areas now subject to stay-at-home orders.  In addition to Armidale and Tamworth Local Government areas, the NSW Government has now added the following LGAs:
Northern Rivers, are which includes Ballina, Byron, City of Lismore, and Richmond Valley local government areas
Dubbo Regional Local Government Area, since 1 August (and it has been less than 14 days since they were last in the Dubbo Regional local government area).
Far North area since 5 August (and it has been less than 14 days since they were last in the Far North area). The Far North area includes the local government areas of Bogan, Bourke, Brewarrina, Coonamble, Gilgandra, Narromine, Walgett and Warren
The Dubbo and Far North areas are due to be released from stay-at-home restrictions on 19 August, while the Northern Rivers area is due to be released on 17 August.
It is essential to note these restrictions may change due to NSW Government decisions based on COVID numbers in coming days.
What this means for producers
The Stay-at-home order requires people to stay at home except for essential work that cannot be done from home.  This does mean a producer or agent can leave a stay-at-home area for a sale if absolutely necessary, and will have to be able to demonstrate their registration of intent to buy.  For the northern sales scheduled in coming days, producers should consider bidding online through the online platforms each sale offers.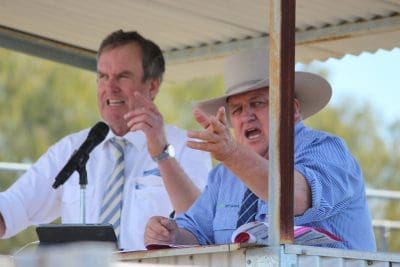 If it is necessary to attend the sale in person, producers must pre-register their intent to purchase and when they attend the sale, they will have to wear a mask and follow the sale's COVID-safe plans.
However, for sales that are to be held in areas subject to stay-at-home restrictions, there are some considerations.  The NSW Government permits agricultural businesses and rural supplies to remain open. However, these businesses must comply with the social distance rules, all visitors must wear face masks and every person must check in with a QR code.
Producers, agents, or others who attend a sale held in a stay-at-home area will be required to follow the stay-at-home orders after the sale. In practice this means anyone from outside one of the declared areas will have to confine themselves at home for 14 days after the sale and consider getting a COVID test.
Sales Going Ahead:
Thursday 12 August:
Eaglehawk Angus – Ian & Sally Viviers of Eaglehawk Angus near Glen Innes will continue with their sale as planned. They will be offering 90 bulls with the sale interfaced with AuctionsPlus.  Ian Viviers described the situation as difficult, however he highlighted the fact those who register to attend as potential buyers, agents and transporters can still attend the sale in person.  "We will be operating under the approved Covid plan, including check in, social distancing and mask wearing" he said.  "However, we won't be allowing people to come to the sale unless they are registered as potential buyers."
DSK Angus & Charolais – Chris & Helen Knox of DKS Angus & Charolais near Coonabarabran will also continue with their sale plans offering 59 bulls. The DSK sale will also be interfaced with AuctionsPlus.  Chris said the sale will comply with all Covid requirements.
Friday 13 August
Booroomooka Angus – One of the largest offerings in the next few days, the Munro of Bingara family will present 250 bulls, with the sale also conducted on AuctionsPlus. Sinclair Munro is confident buyers will be able to purchase required bulls using AuctionsPlus.  While those wanting to attend in person will "have to pre-register and follow the Covid requirements we will have in place"
Waitara Angus – Steven Chase of Waitara Angus describes the rapid inclusion of Warren Shire as part of the Far North Stay at Home area as a "massive issue for us. Effectively it has turned our sale plan upside down in 36 hours.  Fortunately, with the help of Roy Butler, our local MP, we have been able to relocate the bulls to Tottenham Racecourse.  This is outside the stay-at-home area, so producers can still attend in person if they need to.  We will follow all the protocols for Covid and ideally people will register and use Auctions Plus to bid.  Anyone intending to come in person has to pre-register"
Saturday 14 August
Oakey Creek Speckle Park Elders Stud Stock Agent Lincoln McKinlay confirmed the Oakey Creek sale at Manilla will go ahead as planned, offering 44 bulls online through AuctionsPlus and with physical attendance possible. "Obviously anyone planning to attend must register as a potential buyer.  We would encourage producers to attend the sale online.  Given the current restrictions it's important that only registered potential buyers attend the sale."
Wednesday 18 August
Watasanta Santa Gertrudis – Neil Watson of Tamworth will offer 37 bulls. The sale will go ahead interfaced with Elite Livestock Auctions.  Neil describes the current lockdown as troubling.  However, the time frame for selling is very restricted following his sale data and has made the decision to go ahead as planned.  The sale will be held on property with preregistration required and those attending will be asked to follow the Covid guidelines.
Friday 27 August
Ironbark Herefords – While currently subject to the Tamworth regional council area lockdown, Ironbark principal Adrian Spencer is hopeful the lockdown will be lifted as scheduled on 19 August, in time for the stud's annual on-property sale at Barraba on 27 August, with pre-sale inspection the day before. Further advice will be issued if the Tamworth areas's lockdown is extended.
Sale Changes
Two sales have chosen to postpone their sales to a later date as a result of the COVID stay at home orders.
Wakefield Charolais & Angus – The Frizell family at Wollomombi east of Armidale have had to postpone their sale until 1 September. Stud Principal Greg Frizell describes the decisions as a "disappointing one, but that it has to be done given the stay-at-home orders".  The NSW Stay at Home Orders prevent mass gathering of more than two people which impacts the sale.  "We will still have our sale online with Elite Auctions, but we wanted to give those people who need to physically attend the sale the chance to do so."
Wononallee Simmentals – have also postponed their inaugural Tamworth sale until 1 September. Elders Stud Stock Agent Lincoln McKinlay said the decision to postpone is influenced by both the Tamworth lockdown and the movement of some cattle for the sale from South Australia.  "The decision to postpone is difficult as the calendar is becoming tighter into September.  However, the lockdown laws make this the only option for the sale.  It will still be held online, and those planning to attend in September will need to stay current with the Covid requirements as they develop"
The rapid changes in the NSW Covid situation are likely to continue to influence a number of sales and agricultural events in coming days.  Producers should ensure they stay up to days and follow the guidelines provided by the NSW Government (https://www.nsw.gov.au/covid-19/rules/what-you-can-do-nsw).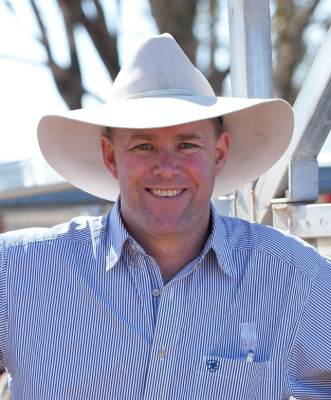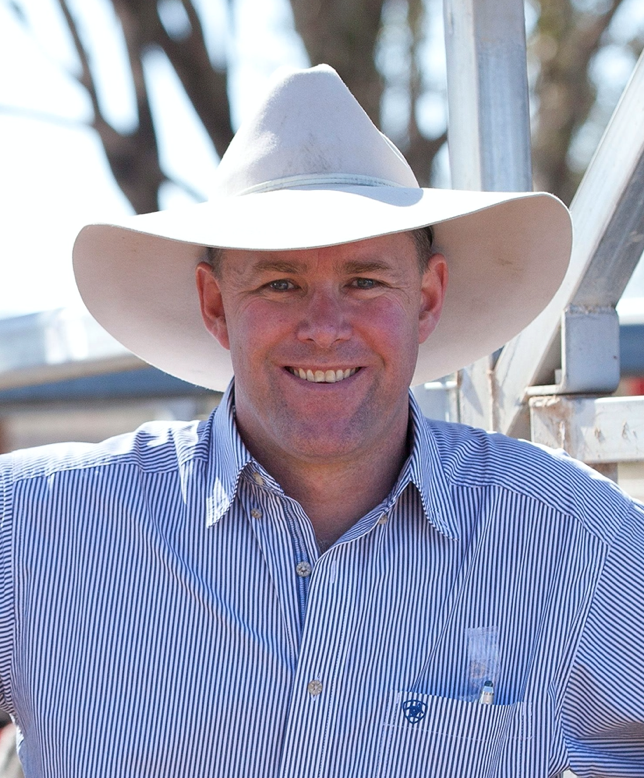 Alastair Rayner is the Principal of RaynerAg, an agricultural advisory service based in NSW.  RaynerAg is affiliated with BJA Stock & Station Agents.  He regularly lists and sell cattle for clients as well attending bull sales to support client purchases.  Alastair provides pre-sale selections and classifications for seedstock producers in NSW, Qld, and Victoria.  He can be contacted here or through his website www.raynerag.com.au