A series of BullSELECT workshops hosted by the Western Australian Beef Association later this month will be facilitated by Southern Beef Technology Services.
A sell-out when last held in Western Australia in 2018, the events promise to deliver plenty of insights for bull buyers across the region.
With sire selection having a long-term impact on the direction of any herd, SBTS Technical Officer Catriona Millen said it was important to select the best genetics for each production system.
"The one-day BullSELECT workshop will guide herd managers through this process, allowing them to improve their understanding of BreedPlan and make more informed bull purchasing decisions this sale season," she said.
Each workshop will be a mix of theory and practical yard sessions, including a mock auction at the end of the day to bring together all the key learnings.
"The beef industry is under scrutiny to decrease its footprint, and genetics is a key tool to achieve that," Western Beef Association executive officer Jeisane Accoily said.
"While choosing bulls from a sale or a semen catalogue can be fun, looking through their genetic data may be daunting. These workshops take producers through the steps of looking at the genetic information and shortlisting the bulls in a fun and interactive way.
"No one is better positioned to make this selection than the person that will have to live with the results, and know the environment that the progeny needs to thrive on," she said.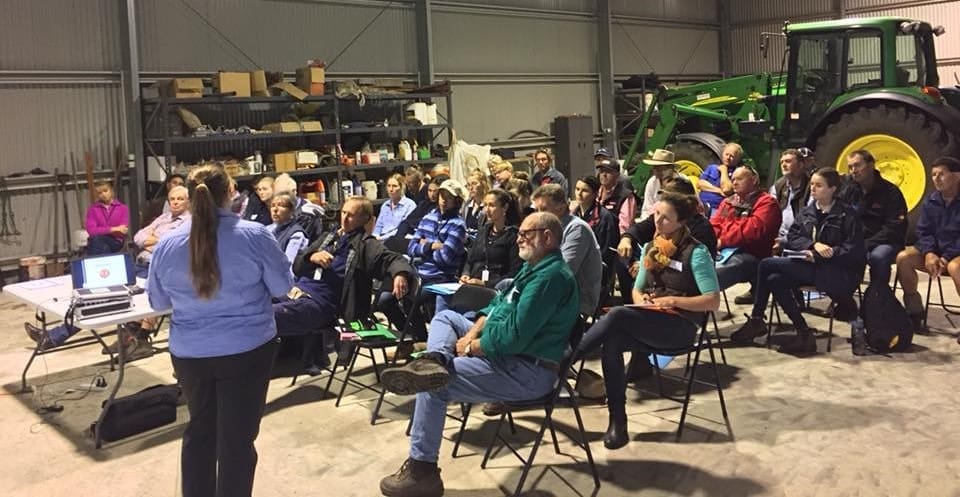 The four WA BullSELECT workshops will be held at:
Esperance, Monday 22 August
Albany, Wednesday 24 August
Toodyay, Thursday 25 August
Capel, Friday 26 August
Note that places are limited, and registration is essential.
To join Western Beef and SBTS at one of the workshops, click here to register
For more information, contact Jeisane Accioly here