This item marks the return following a short mid-year recess of Beef Central's popular weekly genetics review, written by breeding and genetics consultant Alastair Rayner. Alastair's column will appear weekly as part of our genetics coverage through the 2023 spring bull selling season
JUNE is often seen as the watershed month in the annual bull selling cycle.
For many bull breeders, this month marks the countdown to annual spring sale season. Across the eastern states, final preparations are in place to complete cataloguing sale offerings and hosting pre-sale inspections.
On the back of two very strong spring bull selling years, many bull breeders and commercial cattle producers are attempting to establish budgets for 2023 purchases and are wondering what the 2023 market for bulls may hold.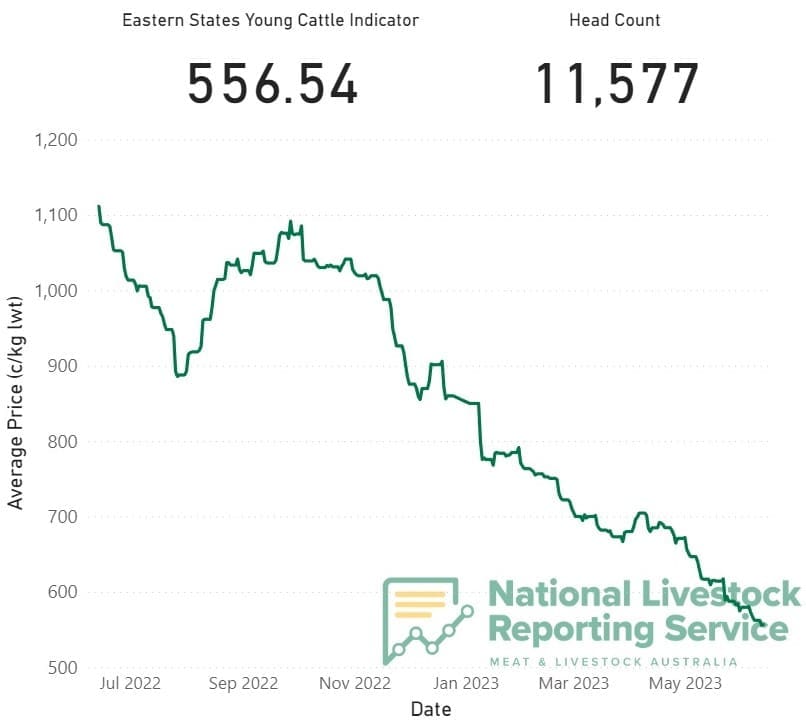 The close relationship between the commercial cattle markets and average bull sale prices is well established.
The relativity of average bull prices against the value of weaner cattle or heavy steers has been highlighted in previous articles, and all indications from the Autumn bull sales earlier this year are that this relativity remains reasonably constant – perhaps with a little lag against the commercial cattle trend.
With the EYCI now around 560c/kg lower than where it at this time last year, and slaughter cattle around 150c/kg carcase weight cheaper, there can be little doubt this will have an impact on the average sale price that bull breeders can realistically expect to achieve at this year's sale.
While there is little doubt market processes are a factor in producer's willingness to purchase bulls, there are still a lot of signs of producer confidence in the cattle market, which is expected to play out in the sales this season.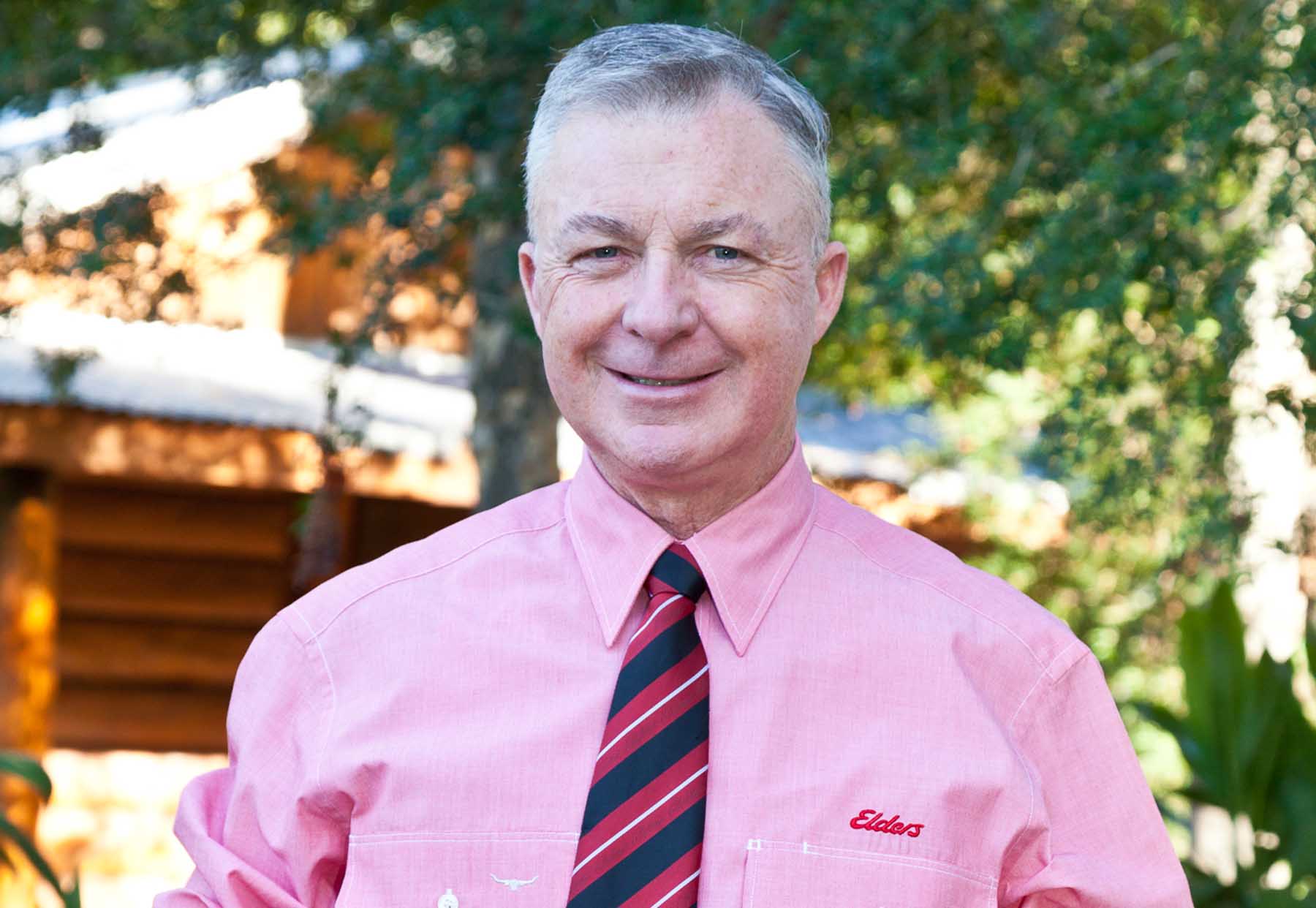 Elders senior stud stock agent in Queensland Andrew Meara, is optimistic about the season ahead.
On his way to inspect bulls this week ahead of the upcoming sale season, he suggested this year is still likely to see some very strong results.
"I think there will be good money offered by producers for the better end of the market.  There's no doubt producers are mindful of quality and are willing to pay to secure that for their programs," he said.
While the season is challenging in many areas, such as the Warrego, Mr Meara noted that the industry had not seen the big sell-off of cows that took place during the drought several years ago.
I think there are still herds in Queensland building or consolidating numbers. The extra heifers people retained over the last few years are now cows in the herd, and so the demand for bull s for those cows is still there."
The focus producers have on searching for better quality animals was also noted further south by Ryan Morris of Morris Livestock Auctioneering based in Young, NSW. Mr Morris suggested the averages bull sales prices in his region this spring are likely to reflect the lower trend recorded earlier in autumn sales, but "producers are definitely looking more closely at the bulls they are purchasing this year."
Although both agents feel the market is likely to result in lower general averages, there is a feeling of confidence that clearance rates will be reasonably high, particularly for the better known and more established prefixes.
Several bull breeders contacted by Beef Central shared similar expectations for the coming sale season.  Most felt confident that they would have reasonable sales – without breaking any records this year.
One stud master suggested that his clients were looking more carefully across the bulls offered and were more selective than in years previously.
Several other bull breeders said they felt there would be more competition for clients this year and that they were starting earlier in contacting clients and promoting their bulls for the forthcoming sales.
While bull breeders were happy to talk to Beef Central, all choose not to be identified, often due to a desire to avoid revealing their marketing or planning strategies they had in mind to address greater buyer selectivity and potentially greater competition from other breeders.
Will spring 2023 be a year of 'less is more?'
It was also noticeable that several bull breeders were reflecting on the number of bulls they were planning to offer in 2023.
As one stud manager noted: "It is a bit of a challenge. More bulls on offer can increase the overall sale total, but it does risk damaging clearance rates, and it may be counter-productive, by dragging the averages and clearances down if buyers are more picky."
This view was echoed by a breeder in North-Western NSW who suggested this year may be the year where 'less is more'.
We won't try to increase numbers, if anything we might go back and take a few out – just to tighten up the draft and keep the quality as high as possible," he said.
Looking ahead, the key messages for bull breeders are to expect average spring prices to be below the averages of the past two years, but there is no sense of a crash in prices this year.
Breeders who have remained focused on their clients and on having a consistent and even line of bulls are more likely to enjoy stronger sales. For producers seeking new bulls, the expectation among industry observers suggests bulls of quality will be readily available and should be within the budget price range of more buyers.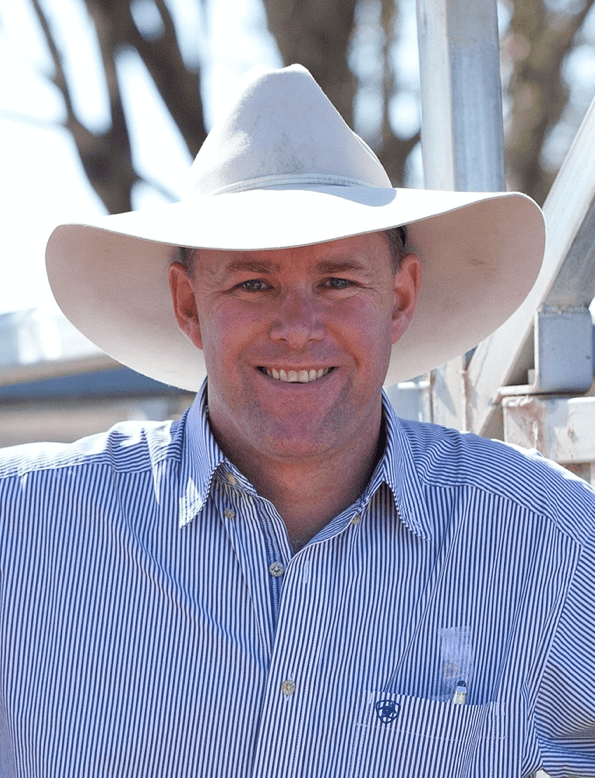 Alastair Rayner is the Principal of RaynerAg, an agricultural advisory service based in NSW.  RaynerAg is affiliated with BJA Stock & Station Agents.  He regularly lists and sell cattle for clients as well attending bull sales to support client purchases.  Alastair provides pre-sale selections and classifications for seedstock producers in NSW, Qld and Victoria.  He can be contacted here or through his website www.raynerag.com.au