THERE have been many adjectives used in recent weeks to describe the results of the 2022 spring bull sales so far – "outstanding", "exceptional", "exciting" and "amazing" among them.
However you choose to describe the results, there can be little doubt the bull sales across NSW and southern Queensland during July and early August have exceeded expectations that earlier thought prices would perhaps be 'close to par' with last year's records.
Given the recent deterioration in the store and slaughter cattle markets, the question many observers and producers are asking focuses on the drivers behind this year's surge in averages, and whether it can be sustained over the coming weeks of sales as the focus starts to shift north.
There have been plenty of bull sales completed over the past three weeks that against all expectations, have averaged 10-30pc higher in average prices than last year – and many have sold more bulls this year, to boot.
Grabbing all the headlines this past week were Texas Angus near Warialda, which had a complete clearance of 209 bulls last week averaging an incredible $28,055. That was the second highest  all-breeds sale average ever recorded, after Millah Murrah's $34,000 record sale average last year. (editor's note: This statistic has been revised).
The Texas result was $7088 higher than last year's already high average – an incredible 34pc rise on last year, with an additional 15pc more bulls offered.
Knowla Livestock a few days later followed a similar pattern. Eighty-two Angus bulls averaged $26,512 – an incredible $9456 or 55pc higher than last year.
Dozens of other recent sales have followed a similar trend, if perhaps not as extreme. One of the first Queensland sales for the season, Seifert Belmont Reds, averaged $18,494 for 90 bulls last week – easily a record for a Belmont Red bull sale – and some $5647 or 44pc higher than last year's result.
Beef Central spoke with a number of leading seedstock agents across NSW & Qld for their insights into the recent sales trends and the drivers behind them.
Ryan Morris, a stud stock agent with Ray White GTSM in Albury NSW described the recent run of sales as exciting, and a reflection of the confidence in the longer-term cattle market.
"There's' no doubt, commercial cattlemen, rather than seedstock breeders, are driving these results across all sales," he said.
"There are a few factors that come into play. First, there is the prices that have been on offer for the last year for commercial cattle, that really helps fuel the momentum. But more importantly, commercial producers are really seeking to have better cattle in their own programs."
"We talk about 'starting where you mean to finish' and there's no doubt a lot of commercial producers want to have better cattle to make certain the stock they are producing are as valuable as can be. I think most of these sales really reflect that focus, as producers are seeking to get the right bulls for their programs."
This view is reflected further north in NSW by Elders stud stock specialist Lincoln McKinlay.
Speaking with Beef Central following a sale on the Northern Tablelands this week, he said the market was being driven by commercial producers anxious to maintain or improve their breeder's genetic base.
"There are certainly a lot of producers very focused on not taking a backward step with their genetics" he said. "This means that in a lot of cases, they are stepping-up and paying a little more for bulls this year, but in doing their sums, the benefits of the additional spend are well and truly paid back in better performance and value of the progeny."
Examples of this momentum were seen this week, when several commercial cattle producers averaged more than $26,000 for lines of herd bulls purchased at prominent Angus sales.
The additional value and the determination to capture as much potential from their cattle as possible was also noted by Nutrien's Colby Ede, who is the region livestock lead North East based in Toowoomba.
"We are really seeing a lot of producers who are focussed on their carcase feedback – say from a 100-day feeding program and using the data they are getting now to be much more focussed on securing the right cattle.
"It probably is a bit higher in general across most sales, but I think there is a level of competition where people are determined to chase the bulls they need to get the extra performance from their cattle."
In common with Lincoln McKinlay & Ryan Morris, Colby noted commercial producers are seeking to support and purchase bulls from seedstock breeders with strong reputations for producing commercially relevant and proven cattle.
"We are seeing commercial producers who are really trying to align their programs with the breeders that offer predictability in their cattle, commercial relevance and success."
Counter-intuitive, but lag-factor
Given the broader commercial environment, with cattle prices falling both online and in physical sales, as well as the growing concern many in the industry have over FMD & LSD, the rise in the averages at most bull sales this spring does appear counter-intuitive to many.
However when asked, Ryan Morris noted that often the trends in bull sale prices tended to be about six months behind the commercial cattle market.
There are still many producers who have had a very strong 2021/22 financial year, and this flows onto their bull decisions. And while the commercial market is back, it's still incredibly strong particularly when you look back to what was being made two or three years ago."
Colby Ede considers the strong sales to be a confidence-booster across the industry.
"Things for some people were noted, like FMD, but then you see these strong sales, driven by commercial producers and it puts a boost into the whole sector. It will tend to flow onto the coming sales and there will be competition as people strive to get the bulls they want," he said.
Heifers experience strong demand
An increasingly notable trend has been the strong interest in offerings of registered heifers that are included in some sales. Many of these heifers are heading to commercial programs to be joined with bulls with the intention of breeding replacement herd bulls, on-farm.
"There's no doubt there are a lot of producers now buying two of three bulls at the sale average, and then pushing for a higher price bull at the sale to use to breed their own replacement herd bulls," noted Colby Ede. This is a trend also noted by Lincoln McKinlay.
While on the surface this is a strategy some producers may see as a method to secure bulls for breeding at a lower price, it's worth noting that finding superior sires and developing consistency in bull teams does take more than one generation to achieve.
As one of the three agents noted, "You can't underestimate the effort the seedstock breeders have made.  That why they are being rewarded with such strong commercial demand for relevant cattle."
As this year's spring sales head into the second part of the season, it appears clear averages will remain on track to be above last year.
However, just where this year's breed averages (results published each year on Beef Central in November) are likely to land remains less certain.
It is possible according to the opinions of the agents interviewed that averages may come back a little as sales move further north.  What is more certain is demand for bulls will remain driven by focussed commercial producers, determined to make sure their cattle are best placed to meet market demand.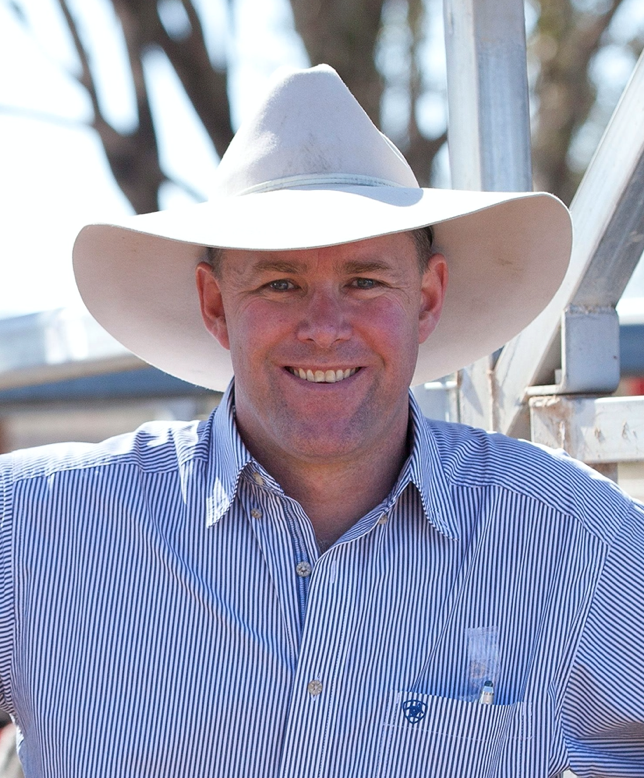 Alastair Rayner is the Principal of RaynerAg, an agricultural advisory service based in NSW.  RaynerAg is affiliated with BJA Stock & Station Agents.  He regularly lists and sell cattle for clients as well attending bull sales to support client purchases.  Alastair provides pre-sale selections and classifications for seedstock producers in NSW, Qld and Victoria.  He can be contacted here or through his website www.raynerag.com.au