FOR many producers seeking to make choices regarding sire selection in 2021, identifying sires that will contribute to the improvement of the future breeding herd is a priority.
As identified in last week's column, heifers are a fundamental basis for a high performing breeding herd.
In his presentation to the recent MLA MeatUp forum which I attended (highlighted in last week's column – click here to view), Professor Wayne Pitchford of Adelaide University highlighted the importance of fatness and weight on increasing pregnancy rates in maiden heifers and the flow on benefit for successful rebreeding.
While this is a message many producers are comfortable with, it is important to consider how this message translates to selection decisions. Prof Pitchford suggested that producers need to look more broadly than using only EBVs for fatness as an approach to ensuring sufficient body condition for target pregnancy rates.
The Days to Calving EBV takes into consideration both fatness and weight, he told the audience.
Selection for lower or negative days to calving has a very strong relationship with pregnancy rates. Females with negative days to calving EBVs are generally those which achieve puberty at a younger age, and are more likely to be cycling when joined as maidens.
In turn this should result in both an earlier calving, and a longer opportunity to recover and regain condition ahead of rejoining.
Age and particularly weight have a major influence on puberty ahead of joining. However, including the selection for females that genetically are more likely to be pubertal at jonining can make a significant difference for breeding success.
Prof Pitchford presented data collected from recent research work that highlighted the differences that have been recorded.
Where maiden heifers were pubertal at joining, 64pc of those females successfully went on to raise a second calf. This compares to the females that had not reached puberty at joining, where only 40pc of these females successful rejoined to raise a second calf.
While this suggests that some females reach puberty during the joining period and conceive successfully within a set time-frame, there are a large number of females that fail to make a second joining, presenting producers with a large loss of potential replacements for herd expansion or improvement.
From a selection perspective, liveweight has long been the key criteria to assess the likelihood of puberty within a heifer group. While broad targets for weight do exist, there is a fair degree of variability between breeds and within breeds.
The Days to Calving EBV provides producers with the opportunity to genetically influence puberty within a herd, and over time select lines that are more likely to conceive and rebred successfully as a second calf female.
As a practical selection message, producers should be looking to select females ahead of joining based on clear weight targets. Ideally weight targets will be set at weaning and aim to follow a well-defined growth path.  This can help identify animals that have the traits suited for the production environment.
In herds where these targets are less well defined, producers who use only weight at joining can inadvertently select animals that may actually be older than desired, meaning their liveweight at joining is a result of age rather than growth.
Combining these growth targets with a defined selection for reduced days to calving will then help shape the herd towards a more desirable profile, where animals have a greater chance of achieving conception early in the joining period.
Perhaps one of the more pressing challenges for producers is to appreciate that the Days to Calving EBV has a strong role to play in southern programs. In many northern herds, the Days to Calving EBV is one of the important traits to consider in herds focused on reducing the length of time between reconception.
This contrasts with suggestions by many breeders in southern herds, suggesting a large number of clients often place less value on this particular EBV.
In part this is driven by more frequent use of controlled joining, and greater control over the nutrition and growth of weaner and replacement females. However, as indicated by the data presented by Wayne Pitchford, these assumptions may be contributing to those herds missing the opportunity to achieve high levels of maiden conceptions and as a result, achieve even lower second calf conceptions.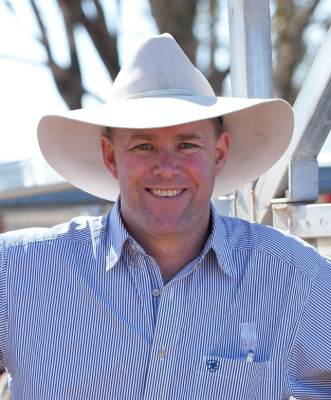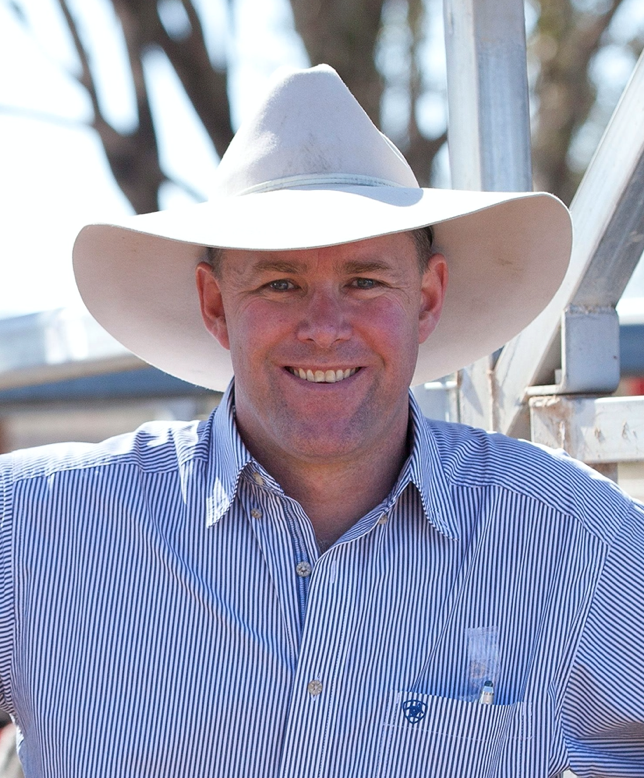 Alastair Rayner is the Principal of RaynerAg, an agricultural advisory service based in NSW.  RaynerAg is affiliated with BJA Stock & Station Agents.  He regularly lists and sell cattle for clients as well attending bull sales to support client purchases.  Alastair provides pre-sale selections and classifications for seedstock producers in NSW, Qld and Victoria.  He can be contacted here or through his website www.raynerag.com.au