WHILE bull sales usually claim centre stage in the seedstock industry, in recent weeks two Angus female sales – one in California US and the other in Australia – produced astonishing results.
Last Friday Beef Central carried an extensive report on the Millah Murrah female sale at Bathurst NSW where 230 females were offered and sold in four hours to a top of $190,000, an average of $13,709. Records fell like ninepins as scores of new and established Angus studs bid frantically to lay claim to Millah Murrah's top genetics. Click here to see earlier report.
While the industry was digesting and trying to understand where values for the breed's top cattle stand, Witherswood Angus in north-east Victoria last week had a solid spring sale of 144 females and yearling bulls to average almost $6000 for cows and calves, and $6026 for yearling bulls. That average for both females and bulls bettered all their previous traditional spring bull sale averages.
Across the Pacific earlier in the month, Vintage Angus held its 31st Genetic Gold female production sale in California US, selling a half-share in a seven-month-old heifer, Vintage Rita 5578  for the equivalent of A$256,000 and another four females over the A$128,000 mark. The VAR offering of 78 females averaged A$44,750 (more details below).
Can record-priced females justify their price?
The question out of these recent eye-catching female sales is whether superior females that can be flushed to produce multiple sons and daughters are the new 'best investment' in the beef seedstock industry, where genetic improvement is galloping along at great pace
Or is the male side of the industry still more influential through the ability to sire thousands of calves?
WA bull sires the Australian record holder
As an indictor of success of Angus Australia's Sire Benchmark Program, pioneered by the now-retired Bob Dent and now managed by Christian Duff, the sire of last week's $190,000 record-breaking Millah Murrah heifer was identified as a top performer by that program.
He is Coonamble Hector H249, bred and owned by the Davis family at Bremer Bay, WA.
Hector has 450 progeny registered with Angus Australia with almost half of these registered by the Coonamble stud. Victorian stud Alpine is also listed as a big user of this sire.
His EBVs rate him in the top one percent for gestation length (which makes him a genuine heifer bull), top 5pc for EMA, rib fat and rump fat and in the top 10pc for carcase weight.
Coonamble's Murray Davis, who is in the process of handing over the stud's reins to son Craig, said Hector was now living at home with a good bank of semen available at $40/straw in 50-straw lots.
Ross Thompson from Millah Murrah identified Hector through the Angus Sire Benchmark program and made a trip to Coonamble Angus, five hours drive from Perth, to check him out. He obviously liked what he saw and used Hector to produce the $190,000 record breaking heifer last week.
Sire of $US200,000 calf has progeny in Australia
At the Vintage Angus sale in California earlier this month, the sire of the US$200,000Vintage Rita 5578 was Basin Payweight 1682, (pictured above), who has been lightly used in Australia, with his first calves registered in 2016 meaning his first bull calves will appear in catalogues in autumn 2018. Note that the prefix reference to 'Basin' is not the Australian stud of that name, but a US Angus seedstock outfit.
Only 162 Payweight 1682 progeny have been registered in Australia, so that means only 50 or so sons are likely to be available initially.
Over 70pc of his Australian progeny reside at just three studs: Hazeldean in New South Wales and Landfall and Cluden Newry in Tasmania. Other Australian studs to register Payweight progeny include Bulliac in Queensland, BSBA on King Island, Karoo in NSW, Yancowinna in Victoria and Ardcairnie in Western Australia.
Landfall's Ed Archer said the calves are looking good at this stage and some sons will be in the stud's autumn 2018 sale.
Ed's brother Frank saw Payweight at ABS in the US in 2015 and was impressed by his extreme depth through the rib. He was one of the deepest chested bulls he had ever seen.
"He is structurally sound and will further enhance the doing ability and volume in our cattle. He looked as if he would suit our program and his numbers worked for us," he said.
Ed Archer said Landfall was fortunate to have some Payweight semen in the tank, that would be going into AI and ET programs 'next week.'
Hazeldean's Jim Litchfield said Payweight was just one of the bulls used in his herd and was a bull that 'should do the job', and he was identified as one of the better bulls in the US.
Owners are listed as two Montana based operations, Basin Angus Ranch and Ellis Cattle Co plus ABS Global that handles the semen sales.
Payweight 1682 has been heavily used in the US where ABS holds back-orders for 15,000 straws if and when semen production satisfies back orders. ABS US is not accepting any further orders until production catches up to those back orders.
Bill Cornell of ABS Australia said a few hundred straws came into Australia initially and they produced the current crop of calves.
"We've been fortunate to secure another small shipment earlier this year with another lot in the next week or so, and this is available at $125/straw on a first in first served basis.
"At that price he will be used in embryo production," he said.
And Bill Cornell said he was not sure if any more will be coming to Australia.
Asked why the demand for Payweight's genetics was so strong, he said the bull was very popular in the US because of his muscling, depth, capacity as well as his outcross pedigree which means he can be used over almost anything.
His US EPD numbers are excellent and he is in the top 3pc of bulls ever in the Star Alliance testing for reduced feed intake. His weaning and yearling weight EPDs rank him as one of the top high accuracy bulls in the US.
To overcome the semen shortage, ABS, along with other semen companies have listed sons in their genetics catalogues.
His Australian EBVs put him in the top 1pc for 200 day and carcase weights and in the top 5pc for 400 day weight.
Genetics Central goes into summer recess
With only a dozen or so bull sales left for the 2017 calendar year, this weekly Genetics Central report now goes into summer recess. The weekly genetics reports will return at the end of January, in good time for autumn 2018 bull and female sales coverage.
Genetics Central editor Geoff Phillips is now working on his two major end-of-selling season reports – one on average prices paid across major beef breeds during the 2017 year, and the other on the number of bulls sold for each breed. Both will appear in early December. The 2017 reports following similar reviews compiled each year by Beef Central since 2011, providing a handy sequence against which progress can be gauged.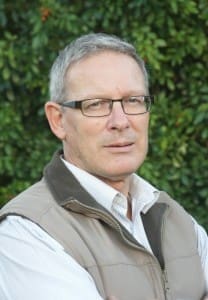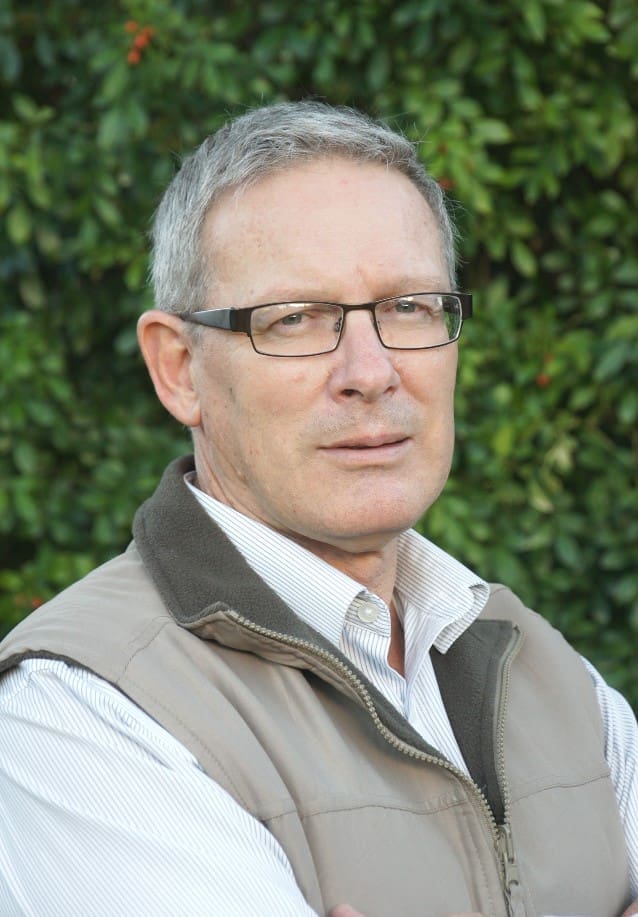 Leading up to Christmas, work will also start on compiling the full list of Beef Central's 2018 Upcoming Bull Sales, appearing as a tabulated list in our genetics section. We remind studmasters to submit their 2018 sale dates (VIA THIS FORM), if they are not already provided by respective breed societies. Send details to admin@beefcentral.com
Stud managers wishing to promote their Autumn 2018 bull sales on Beef Central's genetics pages, daily email alert or home page should contact Rod Hibberd (pictured) at rod@beefcentral.com.au or phone on 0437 870 127. Ad spaces are limited, so make contact early to avoid disappointment