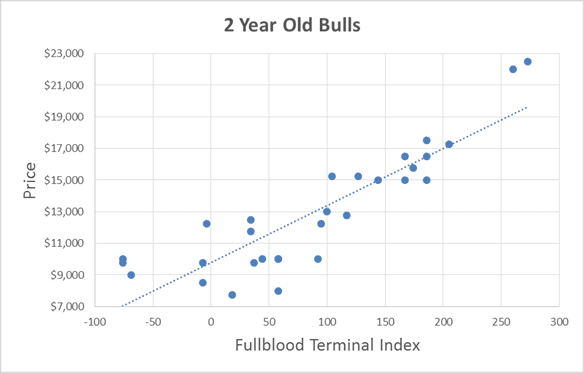 AS the 2016 bull selling season draws to a close, screen-based selling platforms AuctionsPlus and Elite Livestock demonstrated their abilities at some highly successful but contrasting sales over the past few days.
One was the inaugural sale for Bar H Wagyu another the 42nd Lancefield Brahman sale and then today's NCC Brahman sale which topped them all..
The Hornery family's Bar H Wagyu sale carried some strong messages.
Their 65 bulls offered and sold for an average of $11,046, an outstanding average when the top price was only $22,500 Bar H utilised the simultaneous Helmsman style AuctionsPlus system with all lots available for bidding at the same time.
This was one of a very few opportunities where Wagyu bull buyers could bid a big lines of single vendor bulls. The average has been claimed as a record for the breed and a record for this type of AuctionsPlus sale.
Also evident was how the bidding tracked the Wagyu Fullblood Terminal Index. The higher the FTI, the greater the demand and the higher the price.
The Central Queensland based Bar H had an inspection day on October 7 but the October 21 sale was online only; no auctioneer, no live gallery of spectators, no cattle to draft and sort out, no sale barn to fit out, no expensive catalogue to print and less risk of injury to people and cattle.
But there were 114 bidders and 86 'view only' guests glued to their screens while the online catalogue had just under 3000 hits.
Frenetic unrelenting bidding did not abate for two hours. A typical AuctionsPlus simultaneous sale usually exhausts bidders in one hour. A traditional suction of 120 lots would take about three hours.
Reasonable reserves meant all but a handful of live lots were on the market in the first 20 minutes and this encouraged bidders who realised they were playing for keeps.
One issue that drew out the bidding was the bid increments which for live cattle was only $250 and seems to not be adjustable once the sale commences. At traditional sales, smart auctioneers soon judge the demand and adjust the increments as the bidding progresses.
While Bar H was conducting its first sale, the McCamley's Lancefield group held its 42nd sale of Brahman bulls. The four McCamley brothers did it in style, offering and selling 94 bulls for an average of $10.989 with a top of $50,000 and a gross of just over $1 million.
Lancefield used the live streaming audio and video system interfaced with a live sequential traditional auction with potential buyers able to bid at the live auction and on screen.
Elite Livetock reported 76 online viewers on sale day with 10 registered as bidders. These 10 were active on 10% of the catalogue and lots sold online to buyers 700 kms away. Elite Livestock's managing director Chris Norris claims some Elite sales have up to 74% of the lots receiving online participation and up to 54% of the lots selling online.
 78 NCC Brahman bulls average $15,830
But it gets even better.
Today's NCC Brahman sale at Duaringa, Qld, completed just hours ago was also a traditional live auction streamed live through Elite Livestock.
The 78 bulls offered and sold averaged $15,830, believed to be an Australian record average for an on-property bull sale. Top price was $90,000 for lot 38.
The 22 females catalogued all sold at an $13,615 average and a top of $28,000.
The overall gross of $1.53 million for the 100 head of registered Brahmans.
Seasonal recess for Genetics Central
Genetics Central will go into seasonal recess after today report – returning for the autumn 2017 bull selling season at the end of January.
However during November, Genetics Central will compile its usual comprehensive breed-by-breed summary of stud beef breed averages and numbers of bulls sold for the year across Australia, with comparisons against the 2015 year results. It should make interesting reading.