STRUCTURAL soundness should be an integral part of any selection decision made around livestock. The physical appearance of an animal, considering the skeletal structure, as well as other characteristics such as maturity pattern, muscle score as well as the appearance and shape of reproductive organs are essential in choosing animals that will be able to take their place within a breeding herd.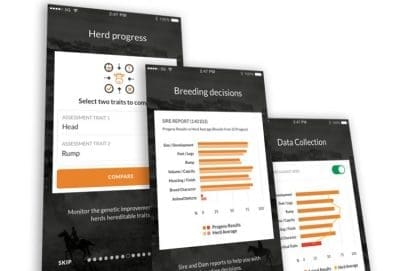 While many of these traits are reasonably heritable, the environment in which animals have been raised does play a significant part in the expression of the animal's physical appearance.
Other traits such as temperament, that are also moderately to highly heritable (30-40 percent  in published research), can be negatively impacted through the environment and handling experiences animals have been raised in.
For the bull buyer, the physical assessment reflects firstly how suited the individual bull is for use within a specific program – given the expression of trait that can be observed. It is conceivable that a bull can be genetically highly-ranked for traits, but the environmental background has prevented those traits being fully expressed.
The result may be that while the bull is genetically suited to a program, in reality his physical capability is well below what may be expected from a bull entering a new program.
Perhaps one of the challenges confronting many producers is to have a consistent, and objective method of assessing and ranking animals on phenotype. While most producers visually inspect bulls prior to sales, the criteria for appraisal is often extremely varied, reflecting the differing expectations and tastes of producers.
However, the ongoing increase of online seedstock sales, a result of greater access for seedstock breeders, combined with the need for producers to purchase online due to a second year of COVID travel restrictions, has altered the way these visual inspections are undertaken.
Many seedstock breeders are now looking to provide additional information for clients on the structural soundness and physical suitability of bulls for use in new programs.
Objective structural assessment is not new to the beef industry. The Beef Class Appraisal Score (BCAS) system has been used widely in many breeds and is a key component of structural scores for BreedPlan recording.  Similarly, muscle score is well defined as the expression of total muscle volume on a score from A+ to E-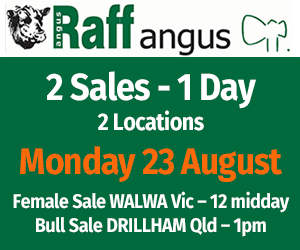 Many seedstock breeders have used these systems to offer some degree of objective assessment, with independent assessors used to score bulls across these and other physical traits.
While this has to some degree been useful, the concern of consistency is a continuing theme. This concern is shared among breeders in other species including sheep and goats, who have also looked for a system for physical assessment.
A result of these industry concerns led Angus Burnett Smith to develop an online program known as ClassiMate. Initially working with small ruminant producers, he developed an app-based model that allowed producers to initially assess their own livestock across several key traits identified as being of greatest priority for the species.
These rankings were also able to be used to create a single score out of ten to indicate overall, how physically correct those animals were.
Justin Kirby of Amarula Dorpers is a well-known seedstock breeder who was an early adopter of the ClassiMate tool. The application in his operation focused on both internal assessments of rams, as well as then providing a platform for independently assessed scores to be displayed during his annual on-farm sale.
Application in beef
The impact of the additional information was recently highlighted by Nutrien NSW Seedstock Manager John Settree, who said that as a livestock auctioneer, he had noticed very quickly that sheep and goat producers were using the scores, and valued the independence and objectivity of that assessment in their bidding.
While the ClassiMate app has largely been focused on smaller ruminant species up to now, a working group of beef industry members have been contributing to a cattle-specific application.
The team, which includes respected industry names such as Jeff House from Jeff House Livestock, former NSW DPI beef extension officer Brian Cumming as well as myself*, have shaped the assessments to include the key physical traits producers should focus on when looking at an animal.
The downloadable app follows a sequential series of steps where each animal is assessed across head, front and rear legs, feet, sheath, and muscle score. The app is designed for producers to mark on a sliding scale for each trait the proximity to "ideal".
Each animal is then ranked on a graph for its physical traits and provided with a score out of ten.
The app provides a consistent reference point that allows producers to rank their animals collectively, as well as on traits that matter to their program. More broadly, that information can be used to generate data to analyse the impact genetic selection decisions may be having on correcting or changing the structural soundness across a herd.
For seedstock producers such as Roger Flower from Bridgewater Angus at Black Mountain in NSW, the ClassiMate system offered a key point of difference for his upcoming sale in July.
"We are committed to providing our clients with the most accurate information, and structural assessment through an independent assessor is integral to that approach," Roger said.
The Bridgewater catalogue is the first in Australia to be produced with both the EBVs for each bull, along with its structural score and ranking out of 10.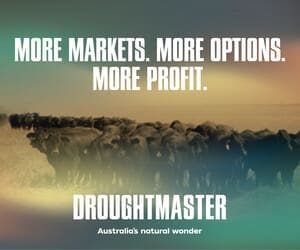 With the release of the ClassiMate app, its anticipated more producers will become familiar with the framework for assessment.
App developer and ClassiMate founder, Angus Burnett Smith describes the level of interest from both seedstock and commercial producers as being extremely positive.
"We are being asked about how it can be used, and if it will be available ahead of some of the bull sales this year. I think it's exciting to have another practical tool to help with the investment decisions many people will make this year."
More details on the ClassiMate App, click here.
* Disclosure statement: Author Alastair Rayner acted as a consultant during the development phase of the ClassiMate App.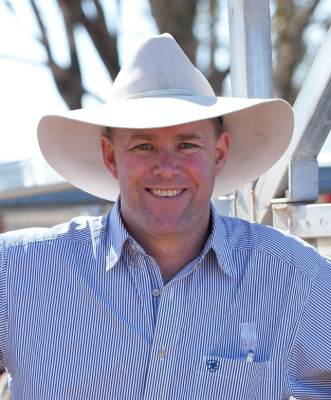 Alastair Rayner is the Principal of RaynerAg, an agricultural advisory service based in NSW.  RaynerAg is affiliated with BJA Stock & Station Agents.  He regularly lists and sell cattle for clients as well attending bull sales to support client purchases.  Alastair provides pre-sale selections and classifications for seedstock producers in NSW, Qld and Victoria.  He can be contacted here or through his website www.raynerag.com.au