OVER several earlier columns I have referred to the use of data and various benchmarks that can be valuable measures to guide beef operations towards more productive and profitable outcomes.
While data is important, I believe there needs to be a clear understanding of what data is being collected, and more importantly, why it's being collected.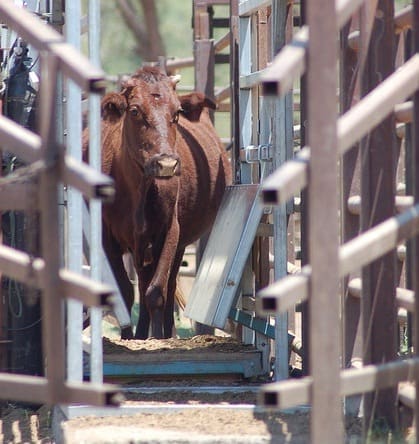 Several years ago, I heard an expression in regard to data collection that suggested "data should drive innovation".  I think it's a very pertinent expression, particularly for beef production.
Data on its own has no real value if it can't be used to drive more innovative and efficient decisions on-farm. In effect, if there is no clear outcome for the data being collected, producers should stop and consider why are they collecting that information, and whether it can it be used to drive more efficient production practices.
At the same time, having no data is not an option. There are many well-published results of industry surveys, benchmarking groups and other industry activity which show those herds with no clear indication of what is occurring in critical areas of their operations are increasingly unproductive, and as a result less financially viable.
In the area of genetic improvement, data collection and accurate data is a fundamental requirement for improvement. This holds equally true for commercial herds intending to use bulls for increased production, or for seedstock operations seeking better genetic lines.  Without clarity and accuracy, it's impossible to measure and select for improvement.
Collecting accurate data, particularly around the traits that underpin fertility levels in a herd is one of the most significant areas for producers to consider. There are many areas that producers can capture fertility measures, ranging from the obvious measures of pregnancy rates and weaning rates to harder-to-measure traits such as Days to Calving. Some of these traits are easily measured, particularly in smaller herds where interaction with animals can be more easily managed and data recorded.
Challenges in extensive areas
It's often been pointed out that data collection in extensive areas is much harder and therefore discussions on data collection for fertility traits are often dismissed as less relevant or physically not possible. However, the ongoing improvement in technology and data capture is rapidly making these arguments irrelevant.
Earlier this year the team from Data Muster and Central Queensland University presented some of their research into the use of Walk-over-Weighing (WoW) Technology to capture data that has direct relevance to fertility measurements and can make greater and more accurate contributions to the development of BreedPlan EBVs.
The presentation by Nick Corbett of Central Queensland University highlighted the role the technology can offer producers who are prepared to focus on using a system that is now becoming common in many extensive operations.
While WoW systems have been well-promoted for their ability to provide data that can allow producers insights from average daily gains and growth paths, identification of underperforming cattle or the timing around introducing supplementary feeds, the use of the technology to monitor female production is extremely exciting.  In particular Nick Corbet outlined to the webinar the opportunity to use the regularity of weighing to assist in developing a more accurate measurement of traits of importance, particularly birth date of calves, 200-day weight, and the actual weight of cattle at 400 and 600 days.
Mature cow weight
Another trait which is not readily recorded and has become of increasing interest is the capacity to record Mature Cow Weights.
A key feature of WoW technology is the consistency of recording and the accumulation of data, which increases the overall accuracy of information. This is of importance when considering issues that often impact on recording weight, including length of mustering, curfew lengths or general stress impacting on 200-day weights for calves.
As part of the same seminar, Dr Lauren O'Connor presented work that the Data Muster team has been developing to more accurately record date of birth for females. As part of the research, cattle were monitored across three paddocks on the Belmont Research Station near Rockhampton.
In the lead up to calving, weights on cattle were recorded. The DataMuster system noted both the weight of the female during the calving season and then the weight in the period where it was recorded a female dropped between 30-120kg.  In this example below, this week was determined as the week of calving, with the day of greatest weight loss identified as the day of calving.
The accuracy of the system is relatively high and for an extensive cattle system, opens up the opportunity to start recording accurate and more reliable information around an animal's entire growth pattern and subsequent reproductive life.
If data is used to drive innovation, the capacity of these measurements to drive more strategic identification and selection of females with more desirable fertility traits is definitely an innovation-driver.
For long term improvement of beef businesses, both from management strategies to genetic selection and the development of performance records, access to more frequent, accurate and reliable data will be essential.
The Central Queensland work demonstrates this is now a reality and should be looked at by producers keen to drive innovation in their herds.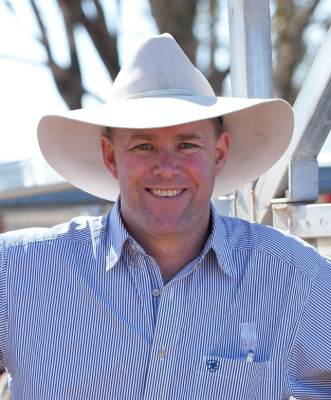 Alastair Rayner is the Principal of RaynerAg, an agricultural advisory service based in NSW.  He regularly attends bull sales to support client purchases and undertakes pre sale selections and classifications.  He can be contacted here or through his website www.raynerag.com.au