SPRING bull sales are well underway across the eastern states. As the intensity of sales increases, promotional campaigns are also increasing as breeders seek to attract and capture their share of potential buyers, in what is a very competitive market.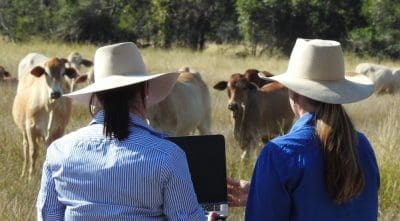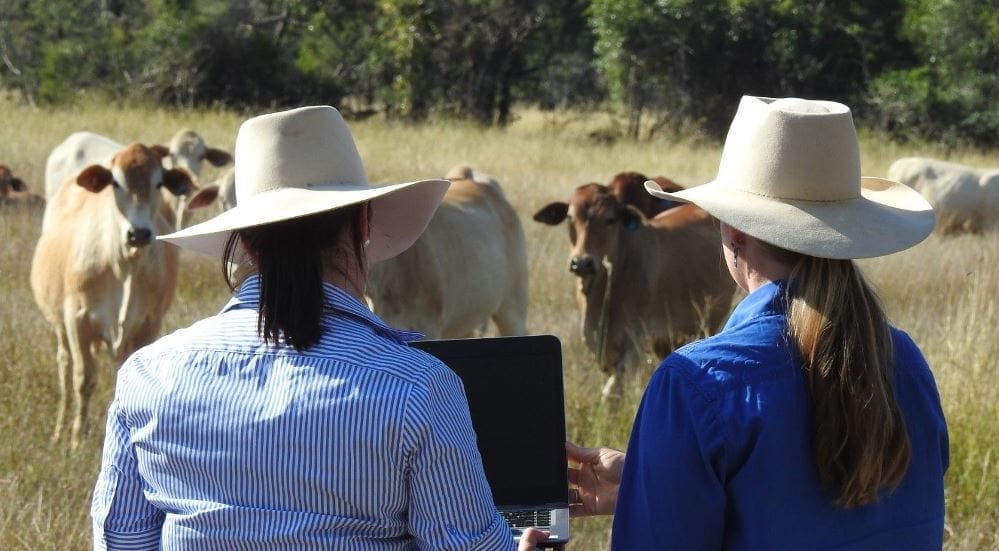 As last week's columns highlighted, the increasing ease of access to digital images and popularity of highly-targeted online industry website platforms like Beef Central has seen a surge in images shared and used as part of promotional programs by bull breeders.
The familiarity most Australians have with social media has also been widely embraced by bull breeders as another sale marketing tool. Just as there are some basic strategies associated with bull photography, there are also strategies that can aid social media engagement to achieve a more successful outcome.
Social media has become a mainstay of Australians online use. Recent statistics published on Australian users shows there are 20.5 million users of social media – close to 80 percent of the population.
As breeders plan their 2022 sale promotions, it is important not to assume that simply creating a Facebook page and posting a few items in the lead-up to the sale will be all that is required to successfully promote this year's bulls.
It's important to note that for the purposes of this article, 'social media engagement' refers to posting items on social media pages – not the use of paid Facebook Ads and Google Ads, which is a whole different topic. Many in the industry are becoming increasingly suspicious of the lack of targeting performance of Facebook ads, for example, based on digital algorithms.
As popular as Facebook is, however, other valuable social media platforms exist, such as Instagram (images) and YouTube (video).
Almost 50pc of social media users have an Instagram account. Visually appealing images – such as bulls, this season's calves and other milestone moments from an agricultural business – attract support and interest from engaged social media users. In terms of video content, YouTube attracts most Australian users, who spend around 12 hours a week looking at videos.
Well-crafted images and videos can be used in these forms, which offers additional return on the time and effort taken to produce good quality media for other purposes.
The essence of marketing is to create engagement, and social media – along with key industry websites Beef Central – does allow potential customers to connect and engage with a bull breeder through the web.
Many bull breeders overlook the importance of this engagement and miss the opportunity to create a following of supportive producers. The engagement of these followers can increase the profile of a social media page and expose it to a wider audience.
Keep it current
One of the more common failures for social media pages is inactive or stale content. Producers seeking to share and engage with bull breeders are less likely to choose pages where new content is only uploaded around sale time.
It is important ahead of any promotional campaign to recognise that bull buyers are ultimately choosing someone with whom they wish to do business. After all, they are making long-term investments in their business by the genetics they use.
Having a relationship with a breeder is integral to these decisions, and social media is just one of the tools that can help make the process of engagement and forming relationships more effective.
Tips for successful social media engagement
Create and share behind the scenes: Potential bull clients want to engage with their chosen brands. People want to understand more about the brands they like and want to use or be associated with. This is as true of a particular breeding operation as it is with any other product. Behind the scenes images, ranging from daily activities on the property to the preparation of the catalogue adds authenticity to social media posts and is more likely to capture support and engagement.
Use the Event feature on Facebook to list your sale: The Facebook Events option (available through Facebook pages) is an extra promotional tool to keep producers informed. Event information can include a range of options from catering to directions for travelers. Other options include likes to supplementary sheets as well as the chance to add additional images, videos, and highlights of particular lots on offer. An added bonus is it can give some indication of potential interest and attendance on the day.
Hashtags do work: Hashtags offer a way for potential clients to search for information specific to their interests or needs. It is worth creating specific hashtag for a sale. However, it is important not to overlook the use of more generally used hashtags that are likely to be searched for. An example may be #anguscattle #brahmanbulls.  It is better not to have too many and to avoid overcomplication when developing a hashtag.
Engagement and interaction: The point of social media is to engage and connect with people, and potential customers. Engagement through likes and shares organically increases the reach of posts and profiles. Being willing to respond to comments and liking all comments or messages will drive content further. More importantly it cements a breeder as being engaged and genuine to potential customers.
Building and maintaining a following: Recapping a bull sale is a strategy which is increasingly being used by many seedstock programs on social media. Sale day highlights, such as photo galleries; short video interviews with screensful purchasers or sale agents adds color and vibrancy for a page. It creates and maintains the atmosphere of an event that should not have been missed and builds a desire among producers to participate in future events.
Ultimately as this year's bull sale date approaches, attracting producers to attend sales and bid on cattle will be driven by the engagement of bull breeders with commercial cattlemen and women.  In using social media well, producers can enhance their engagement and build relationships that can translate into stronger sales.
Creating a social media page is relatively easy, however just having a page won't guarantee brand awareness or engagement. To create the relationship takes work, however the exposure and growth of reputation should help build a greater degree of customer familiarity and trust in the cattle they are buying.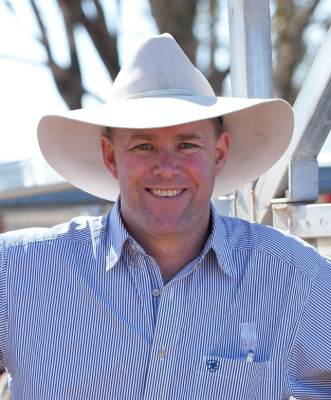 Alastair Rayner is the Principal of RaynerAg, an agricultural advisory service based in NSW.  RaynerAg is affiliated with BJA Stock & Station Agents.  He regularly lists and sell cattle for clients as well attending bull sales to support client purchases.  Alastair provides pre-sale selections and classifications for seedstock producers in NSW, Qld and Victoria.  He can be contacted here or through his website www.raynerag.com.au