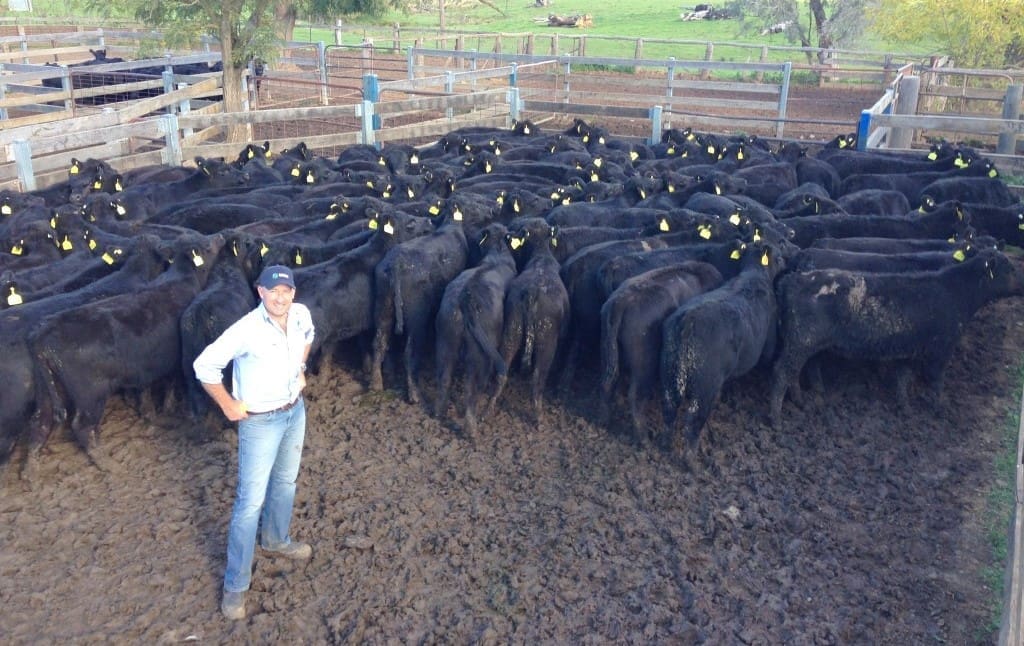 DECISIONS on heifer selection and retention for breeding are never ones to be taken lightly. A heifer represents not only the next generation of breeding potential for a herd, but she also reflects the prior investment in genetics, as well as determining the productivity and profitability of the herd for most of the next decade.
Choosing which heifers to retain can be an issue for producers for various reasons. In years of herd expansion, the choices made on retention are often less severe on individuals, as producers opt to give themselves the opportunity to keep as many potential breeders as possible with the aim of achieving their desired herd size.
In other years, compromises occur as a result of seasonal conditions and market opportunities.
Many producers approach the selection of breeders with some degree of criteria in mind.  Often it is associated with weight, temperament and physical appearance or structure. While these can be reasonably objective criteria, there are often underlying issues that may impact on the physical appearance of the heifers that are yarded-up on selection day.
Broader herd issues, such as length of joining, will impact on heifer weights or comparing heifers born from first-calf mothers to those of older breeders. These two situations are not uncommon for many producers who are attempting to evaluate just what influence these may have on the animals in front of them.
As well as considering the animals in their current condition, selection also has a component that is harder to know: predicting what these animals may be capable of achieving as they grow and mature.
Ideally, producers want to know that the animals they choose to retain will display the best genetic potential possible for their program, and make the greatest contribution to the overall profitability of an enterprise.
In commercial situations, producers who use sires with high-accuracy EBVs and maintain accurate records on breeding herd performance can have some degree of confidence in the females they select to retain.
Allowing for differences in first-calf females and having defined management targets for those heifers in the lead up to their first joining can be two very effective strategies to ensure investment in the herds genetic potential is not overlooked in the drafting yard.
Smaller or younger heifers can be the result of management decisions, and this needs to be accounted-for in selection.
Seedstock herd considerations
In the case of seedstock programs, the increasing access to genomics should be utilised by bull breeders in order to make their selection decisions earlier and to improve the confidence that the animals with the greatest genetic potential are carried through into the breeding herd.
DNA samples can be taken as Tissue Sample Units (TSUs) from very young animals. This is possible at their first tagging or weighing. Alternatively, hair samples can be collected at marking or weaning. These samples can be included in Single Step Breedplan analysis, which is now available across Hereford, Angus, Wagyu, Brahman and Santa Gertrudis breeds.
Samples taken at a young age open up a broader pool of information for producers to access at selection time. In addition to those traditional selection tools of farm management records, weights, and physical inspection, seedstock producers have a greater opportunity to draft animals on their genetic potential as well.
Considering the spread of genetic potential
One of the key advantages in this level of information is to consider the spread of genetic potential across those heifers that are available for selection.  Determining those animals that are genetically superior to lower performing calves isn't something that can be achieved by looking at animals. And in young animals, there is often not the physical differences to really be certain which animals are genetically superior and should be retained for future breeding.
Even in seedstock operations where pedigrees and animal performance have long been essential in informing selection decisions, the variation in animal performance can be significant.
Recently the Southern Beef Technology Service (SBTS) presented data for a seedstock operation with 2020 born heifers.
Excluding animals that were physically unsuited for retention (structure, temperament, weight/maturity pattern), 60pc of the remaining heifers would be selected for breeding. Within this cohort of females, when compared on the breeds relevant breeding Index values, the range from highest value index to lowest value index was $37.
With no genomic information, using pedigree and raw performance records, the animals that may be chosen by the producer are likely to include those with very low genetic potential, and so reduce the overall opportunity to improve the seedstock program.
In addition to the risk of carrying less productive females on into the herd, in seasons where feed is more restricted and harder decisions have to be made, there is little financial incentive to persevering with animals that have lower genetic merit.
Comparing this situation with the inclusion of genomic information makes for an interesting exercise. The SBTS team identified that with the inclusion of genomics along with pedigree and performance records, there was some distinct differences within this group of heifers.
In the first instance, the spread of these heifers when compared on the appropriate selection index increased from $37 to $42. This is a fairly significant change and highlights the spread of genetic potential across many herds.
Source: SBTS
Secondly, animals that may first have been considered suitable to keep – particularly for a seedstock operation – have changed in their ranking.
The potential for genomics to be used at selection is one that excites many seedstock producers. While there are some producers who have chosen to genotype all their females in order to obtain the most accurate profile of their herd, there are options for producers who consider complete testing financially prohibitive.
In those circumstances, it may be worth undertaking an initial physical selection to remove the structurally unsound animals (or those with temperament issues) and then genomically profiling the remaining heifers.  This approach can be very effective, as over time it will result in all the animals retained for breeding having their genotype recorded, and the accuracy of the herd's EBVs will also improve.
These are both outcomes that offer the breeder advantages for the future. In the shorter-term, there is certainty about the value of the females retained being the "right" ones, while for the bulls sold from the program into the commercial sector, they will be sold with more accurate EBVs, which offer the commercial producers their own advantages in turn.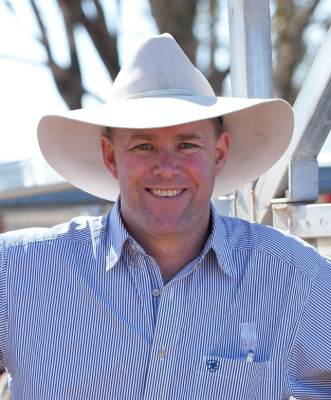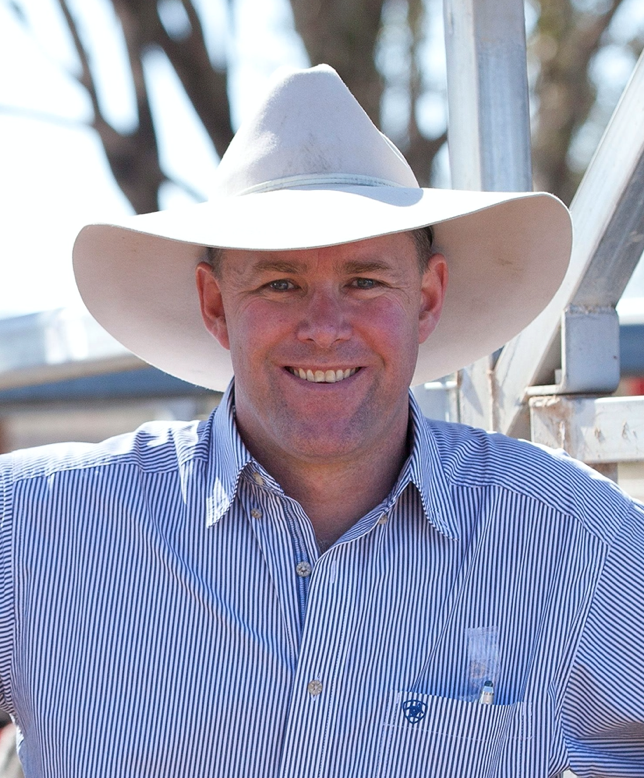 Alastair Rayner is the Principal of RaynerAg, an agricultural advisory service based in NSW.  RaynerAg is affiliated with BJA Stock & Station Agents.  He regularly lists and sell cattle for clients as well attending bull sales to support client purchases.  Alastair provides pre-sale selections and classifications for seedstock producers in NSW, Qld and Victoria.  He can be contacted here or through his website www.raynerag.com.au