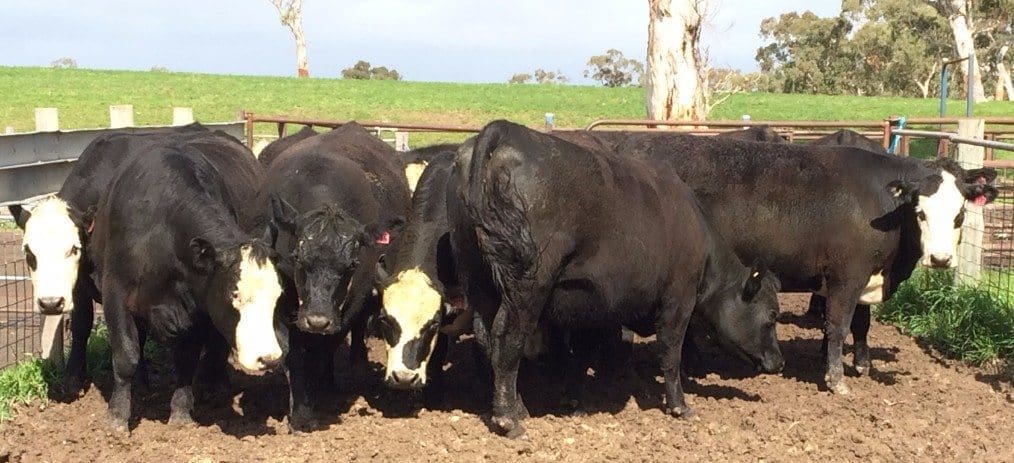 CROSSBREEDING has long been recognised as an opportunity for producers to increase the productivity of their cattle enterprises.
The effect of hybrid vigor across the key areas of growth, fertility and adaption have been central to the crossbreeding story. While crossbreeding offers these advantages, the number of operations using crossbreeding in the commercial Australian beef industry seems to be on a decline across many areas.
Bill Hoffman from Hoffman Beef Consulting on the NSW North coast is a long-time advocate of crossbreeding systems. Involved in early crossbreeding trials on the NSW North Coast at Grafton, he maintains the advantages of crossbreeding cannot be overlooked.
"The science hasn't changed" he said. "I was recently talking at a Brahman field day on the North Coast, and I pointed out that the key profit drivers for any system are growth rate, fertility rate and weaning rate. And the easiest and most effective way to control those three things is with a well-designed crossbreeding program."
While the science remains sound, the level of commitment appears to be declining in many areas. Bill Hoffman considers there are a number of reasons for this. These include the fact many producers are "being swamped with other messages, particularly around sale price."
The dollar return from straightbreds versus crossbreds
Price remains a dominant consideration for many producers, who closely compare the average price per kilogram offered for straightbred cattle, particularly black cattle feeder and slaughter premiums against crossbred cattle.
While the price per kilogram may be significant, how well does that contribute to overall profitability? A recent analysis I conducted for northwest graziers highlighted the actual price difference per head between Angus steers and black baldy steers of the same age sold at Tamworth.
The straightbred black cattle received on average 7c/kg liveweight more than their same aged brothers. However the baldy steers were on average 25kg heavier.
The net difference on a per-head basis was $44 or a 3pc increase in value on the black baldies – despite the c/kg price difference.
Alternatively, to be on par with those crossbred steers, the straightbred premium offered would need to be on average 17c/kg higher.
While saleyard or grid prices for slaughter or feeder animals focus most attention, profit in a herd is driven in other ways. Growth rate, fertility and cow longevity all influence the revenue figures of any breeding herd. It is important these factors are not overlooked when comparing the 'value' of any breeding system.
As part of the recent enterprise evaluation I undertook, I also evaluated the impact of crossbreeding over the herds that were straight-breeding, and those that were focused on cross breeding.
The evaluation highlighted a 7pc increase in gross margin for the crossbreeding herds.  The difference was largely due to increased sales resulting from improved fertility with more calves being born and raised to weaning.
Greater longevity was also seen, with F1 cows tending to stay in the herd on average one year longer, resulting in lower replacement rates and a resulting higher number of surplus females for sale.
In line with Bill Hoffman's observations that crossbreeding isn't new or novel, these results largely reflect other programs I and many other advisors and producers have seen over time.
What's behind the decline in popularity in crossbreds?
Given the strong proof of the value of crossbreeding, it's hard to understand why crossbreeding systems are declining in popularity.
Several reasons have been suggested. While the price differential that appears to favour straight black cattle is one key suggestion, there are other reasons.
Bill Hoffman cites the change in demographic, with many smaller producers considering crossbreeding systems too difficult to mange.
"They see managing mating groups and bulls as being more difficult. It's harder for some people to consider buying bulls from different breeds and then managing the variation in phenotypes, particularly at marketing," he said.
Another significant change has been the improvement within breeds. It's possible now for producers to find genetics and phenotypes within breeds that suit their operations, and so the need to go outside a breed to find complementarity in order to meet market requirements and environmental considerations.
While these are valid reasons, it's important not to sacrifice the opportunities associated with crossbreeding in the search for simplicity.
It is a challenge to look beyond the grid price offered or the saleyard reports and calculate the overall advantage increased weight and fertility offers a businesses income. However for those producers prepared to dig a little deeper and consider their overall production goals, the advantages are generally very rewarding.
What do readers think? Is crossbreeding currently in decline, as genetics central editor Alastair Rayner suggests? If so, what are the reasons? Add your comment using the reader comment panel below.
Alastair Rayner is the Principal of RaynerAg, an agricultural advisory service based in NSW.  He regularly attends bull sales to support client purchases and undertakes pre sale selections and classifications.  He can be contacted here or through his website www.raynerag.com.au