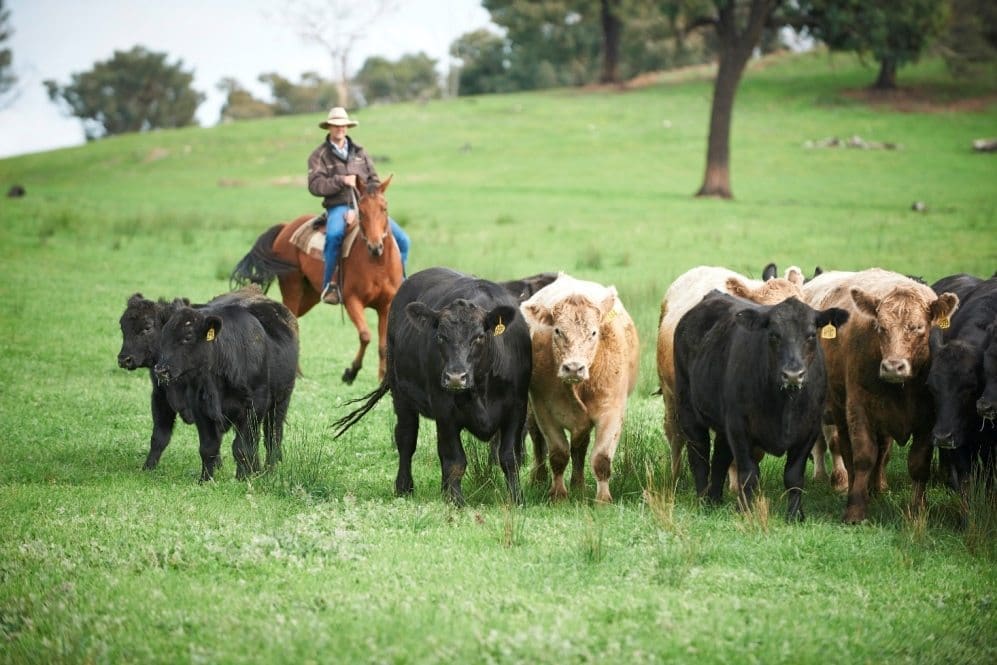 GENOTYPING is increasingly becoming more common in Australian seedstock operations.
Genetic selection utilises the information available from an animal's DNA combined with existing information such as performance records and pedigrees to offer greater accuracy for selection decisions on production traits.
Genetics information is collected from individual animals, generally as hair samples with some skin follicles attached. These samples are submitted to breed societies or to laboratories where the DNA is extracted and analysed against known genetic markers.
The analysis of DNA is based on a series of genetic markers. Titled Single Nucleotide Polymorphisms, these are more commonly known as SNPs.
A genetic analysis considers thousands of SNP markers that are contained within a DNA sample. How much is analysed depends on the test and the density of the SNP chip. The range of these densities can extend from 20,000 SNP markers to 50,000 or 800,000. These are more commonly known as the 20K, 50K or 800K.
The value of genetic information is its ability to be used, along with existing performance records and pedigree information to increase the accuracy of EBVs.
One of the greatest challenges for many producers is to understand the limitations of genomic testing and information. There are often misconceptions about what genomic information may allow a producer to achieve, or an expectation that collecting hair samples and receiving results is all that is required to undertake an improvement program.
It is vital to remember that for effective genomic selection, a large reference population is required. The reference population needs to be large enough and have sufficient data on phenotype (performance records) and genotypes. Ideally any reference population would have 3000-5000 animals, and these would reflect the whole genetic pool of a breed. This is opposed to collecting a sub-sample of a breed.
Commercial breeder interest
While genotyping is seen as offering opportunities for seedstock producers, many commercial producers are also seeking to see if this technology can be used within their programs.
There are commercial programs now focussed on commercial testing of herds.  These programs offer the opportunity for producers to analyse groups such as replacement heifers and select on both a phenotype and on genetic information.
But how useful are these tests? Given that genetic information relies on a reference population, along with strong linkages to performance records and pedigrees, what does the test provide to a commercial producer?
Producers who submit samples for testing through a commercial provider, receive results that are known as Genomic Prediction Values (GPVs).  These values relate to a number of production traits across growth, fertility and carcase traits. The creation of a Genetic Prediction Value (GVP) occurs when the SNP the producer submits (the tissue sample or hair sample) for testing is run through a prediction equation that links the SNP with a phenotype.
Dr Brad Crook of ABRI suggests producers may find accessing genetic information in the form of GNPs an attractive option, but it is important to recognise there are some shortcomings that producers need to consider when applying them for use on farm.
Dr Crook highlighted that prediction equations, like all "multiple regression" equations, can only express the variation due to the SNPs. In practical terms, this means it is difficult to explain the variance in performance that is due to other factors or traits that are not impacted by the individual SNP that has been submitted for analysis.
In simple terms a single SNP can't explain everything about an animal that may be of interest to a commercial producer seeking to retain heifers. Dr Crook points out this is why "some animals can report highly on GPV but still report poorly in terms of EBVs."
Many producers hope that genomic testing can reveal all there is to know about an animal's potential.  However, it is essential to recognise that there is no single trait where the genetic variation can be fully explained by a SNP.
Selection decisions depend on accuracy of information and data, with low accuracy resulting in increased levels of variation in the traits that a producer is selecting for.
While GPVs may provide additional information for commercial producers, accuracy is an important consideration. Brad Crook notes producers should be aware that "the accuracy of GPVs – or how suitable the prediction equation is, depends on the population used for deriving the equation and the close relatedness to that population."
He explained that over time, the reliability of the GPVs for each successive generation is eroded, unless the predictions are constantly updated to reflect the reference population.
In practical terms, the use of genomic testing for commercial herds is very limited due to the restrictions around reference population and the information available from SNPs that are tested. Without the ability to reference genetic information with pedigrees and performance data from a broader population, the application for effective long term selection appears to be fairly restricted.
In the longer-term, commercial producers seeking to make more effective selection decisions may choose to use genetic information such as a GPV in combination with traits recorded on farm – such as growth and fertility and combine these decisions with sire selection using high accuracy EBVs to make significant herd improvements.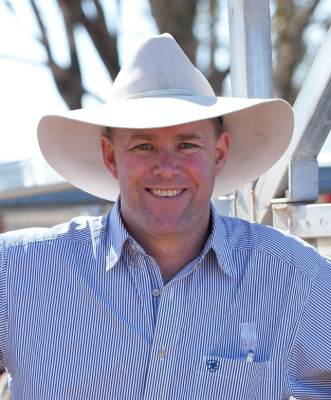 Alastair Rayner is the Principal of RaynerAg, an agricultural advisory service based in NSW.  RaynerAg is affiliated with BJA Stock & Station Agents.  He regularly lists and sell cattle for clients as well attending bull sales to support client purchases.  Alastair provides pre-sale selections and classifications for seedstock producers in NSW, Qld and Victoria.  He can be contacted here or through his website www.raynerag.com.au