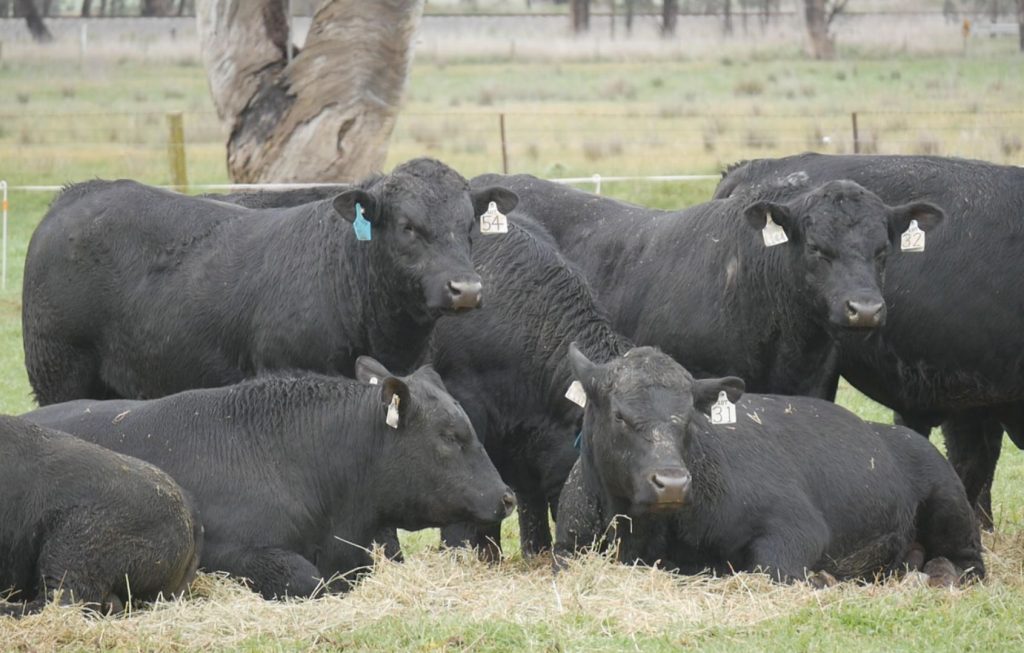 GENOMIC information has been a game changer for the breeds that have started to incorporate the results into their Breedplan analysis. Herefords, Angus, Brahman and Wagyu now provide Breedplan results that include genomic analysis.
Including genomic information into the data analysed for BreedPlan has seen some interesting changes to the data provided on animals and within the breed. One of the common results reported from Angus, Hereford and from AGBU has been the overall improvement in accuracies for the reported traits within BreedPlan.
For commercial producers, this in itself is a significant development. The accuracy of information available for bulls does have a direct impact within a breeding herd, as this, combined with increased selection pressure on replacements, results in more rapid genetic gain within a program. At a practical level, for producers looking to select bulls with confidence in order to improve their herd, increased accuracy on genetic potential is essential information.
In the past few years there has been a significant increase in the number of breeders collecting genomic information on their cattle. During last year's AAAGB conference, Catriona Millen of SBTS presented results of two years of genomic analysis within the Hereford breed.
The uptake across Hereford breeders in Australia, New Zealand and Namibia increased from 3651 animals in the October 2017 Breedplan analysis to 13,764 animals in the March 2019 analysis. This is almost a fourfold increase in 17 months.
So what's driving this increase?  The value in genomics, in addition to improving the accuracy of bulls, can be seen in several other ways. One of the most valuable is to provide information on animals that have very low EBVs due to age or lack of data. Some traits are also hard to measure, particularly in extensive environments, and this can result in lower accuracy EBVs.
A number of other opportunities to improve low accuracy EBVs have also been recognised by producers. There are numerous occasions where for management reasons, animals have been removed from contemporary groups and the use of genomics allows data to be analysed and reports the genetic potential of the animal fairly.
Many smaller breeders find the challenge of recording traits and managing contemporary groups more difficult. As highlighted in last week's Beef Central article, this is often reflected by the traits observed and the overall rating provided for Completeness of Recording.  Including genomic testing, smaller operations can lift accuracies across all traits and so become a more visible operation for producers searching for new sires.
Catriona Millen highlighted an emerging trend within the breed, which showed in 2017 that 29pc of animals with genotypes were registered females. This was accompanied by an increase in young sires. Catriona suggested the growth in both the percentage of younger animals genotyped and the percentage of female animals genotyped indicated that in the past 17 months, Hereford producers had genotyped not only older sires, but were also genotyping the younger animals (e.g. young bulls and replacement heifers) in their herds.
Angus Australia also notes a significant increase in genomic testing over recent years. Breed Development Manager, Andrew Byrne said registrations in the 2019 calendar year saw some 20,000 genotyped animals. He noted the trend over recent years was towards producers making greater use of Tissue Sampling Units (TSUs) to collect information at calving. This was largely due to the ease of collection, however taking the samples at calving was a more efficient process than hair samples at weaning, he said, allowing for greater efficiencies, particularly in undertaking parentage verification.
In practical terms, genomic information is increasingly becoming a tool breeders can deploy to both increase the accuracy of data as well as finding additional uses such as parentage verification and for the identification and management of genetic disorders.
Andrew Byrne describes this as an attractive option for many seedstock producers determined to make greater improvements firstly within their own operations. "Particularly in the larger herds, we see breeders using the information available to model the relationships between the animals in their herds," he said.
"They can make more accurate decisions and increase their rate of gain. This is a good flow-on for the commercial sector, particularly for those producers associated with the breeders. It provides them with access to higher performing genetics that are more accurately described," Mr Byrne said.
Considerations to note
While the flow-on benefits to producers is the opportunity to access sires with higher levels of accuracy around EBVs, there are a few considerations to note, particularly when selecting individuals.
Within the breed, individual animals' rankings for various traits changed, and often these changes were profound.
Across the breeds using genomic information, the broad trend has seen little change in the breed averages for recorded traits. However, within the breed, individual animals' rankings for various traits changed, and often these changes were profound.
To highlight the potential changes, Angus Australia presented examples from a case study comparing the changes to EBVs with and without genomic information. The study was conducted using 138 bulls from the 2016 calf drop.
The initial analysis used traditional EBVs (without genomic information) and included all available pedigree, and performance information.
The second analysis then included this information as well as genomic data. As expected, the average for the breed within traits was not changed. However the rankings of some bulls became markedly different, with five bulls that had not made the top 15 on their EBVs being elevated into the top 15 when their genomic information was included. It also meant that five bulls were dropped lower in the rankings as more information was analysed.
As expected, the incorporation of genomic information resulted in marked increases in the accuracy of information available. This can be seen in the changes across the traits for the study, as seen below:
The increased accuracy is the key reason why some sires dropped from the top 15.
While some people are disappointed when a favoured animal is re-ranked, it does mean that bulls which are less suitable for programs are not chosen over sires with greater genetic potential. For seedstock breeders, the change in rankings is significant. When selecting within a herd, where a bull ranks among his contemporary group of selection candidates may become the defining factor in his future breeding role.
The rapid rise of genomic records and use of data to identify higher performing sires will most likely be standard for many progressive breeders over coming years. For other breeds watching closely, the message is to seize the opportunities that genomics offers to increase genetic gain within herds and within breeds.
Alastair Rayner is the Principal of RaynerAg, an agricultural advisory service based in NSW.  He regularly attends bull sales to support client purchases and undertakes pre sale selections and classifications.  He can be contacted here or through his website www.raynerag.com.au