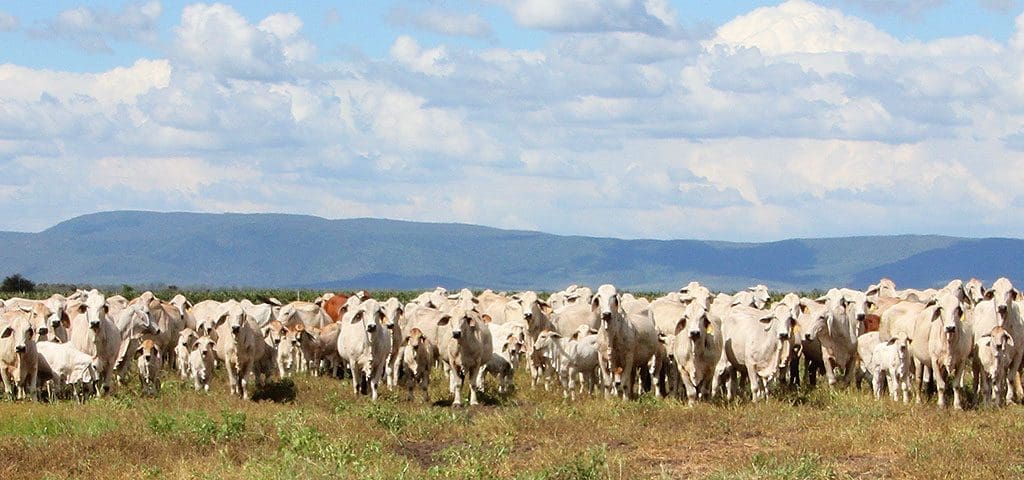 THE reproductive status of a breeding herd is determined by a range of factors, many of which are interlinked.
The range of factors extends from physical condition of breeding cows, and management of their daily energy needs appropriate to their current production state, through to genetic influences that can limit or restrict the time taken to reconceive successfully.
Equally important to factor into any assessment is the physical health and ability of the sires used in joining programs.
In many spring calving herds, the annual pregnancy testing period is underway. Timing is often influenced by the date at which bulls were removed from the breeding herds. Most testing aims to take place around 40 days after bulls have been removed from joining groups.
Depending on the length of the joining period, some producers choose to test earlier.
The results of pregnancy testing can reveal many useful pieces of information for producers.  Beyond the obvious data of pregnant/non-pregnant there is often more information on offer.
The first to consider is to assess the percentage of females which have joined early in the defined period. These females are those which will be more likely to rear a heavier calf at weaning.
Of equal importance is the fact they will calve earlier and have longer to recover from calving before the next joining period. This should increase their opportunity to successfully rejoin.
While much of the focus is on these early calving females, taking time to consider the proportion of pregnant females which have been detected as later joined can reveal some important information.  A growing number, or high proportion of females which are detected as joining later or at the end of the joining period may signal an issue around herd health.
Researchers at Texas A & M University published an analysis of the causes of pregnancy loss in beef cattle. Their research analysed 159 studies and 56,000 diagnostic records.
The study identified that fertilisation rates in beef cattle are very high.  However, early embryonic losses are also very high, with 28.4pc of embryos not developing beyond day seven, and most are lost by day four.  The study identified that 47.9pc of cows which were exposed to a single insemination will not be pregnant by the conclusion of the first month of gestation.
When do pregnancy losses occur?
The interesting points identified by the researchers (Reese, Franco et al) is when pregnancy losses occur in beef herds. Their analysis of the numerous studies identified that more than 50pc of the total reproductive failures occur prior to day 16 after insemination.
Between days 16 and 32, there will be reproductive failures (pregnancy losses) in an additional 15.5pc of cows. Reproductive failures after the first month of gestation, on average, occurs in less than 6pc of beef cows.
Australian research led by Dr Geoffrey Fordyce, Brian Burns & Dick Holroyd investigated methods to minimise pregnancy failure and calf loss. Their 2006 report to MLA identified major causes of loss include infectious reproductive diseases, nutritional and environmental factors, and bull factors.
Health issues can often be missed, particularly if producers only consider the pregnancy test results on the basis of pregnant/non-pregnant.
Diseases such as Vibriosis (Campylobacter fetus ssp. Venerealis) can result in early embryonic losses.  As an issue for beef herds, it can be missed as many cows may return to oestrus and conceive in the later part of the joining period. Without considering the results of pregnancy testing, particularly the spread of conceptions, this disease can become a significant cause of loss to a herd.
Vibriosis is particularly prevalent in herds across Australia.  Infection rates vary, with a NSW DPI study identifying vibriosis in 46pc of cattle investigated for infertility.
The Cash-Cow report identifies Vibriosis impacting herds to significant levels in some regions.
Other significant reproductive diseases such as Leptospirosis can also result in early embryonic losses and later returns to oestrus. Leptospirosis can also cause abortions later in pregnancy which is often a cause for concern among producers who have calving rates lower than expected after a successful round of pregnancy testing.
While many people would consider that if a cow has at least still managed to conceive after an early embryonic loss, they will at least get a calf to sell – but there is a cost to that late conception.
Not only does it make it harder for the cow to rejoin within the joining window the following season, but she will also rear a smaller lighter calf as a result, statistics show.
The financial impact of early embryonic loss followed by re-conception and calving was modelled as part of the MLA report prepared by Geoff Fordyce (et al). The model showed that a loss of 20pc followed by rejoining resulted in only a 2pc drop-in weaning rate.
However, the real loss occurs in the weight of those calves, with weaners weighing 6pc less than their earlier-born peers. This also shows a longer "tail" in the group of weaners which further adds complications to management of the herd and to push for improvement.
There are a number of other significant diseases including Bovine Ephemeral Fever & Pestivirus, which can also have an impact on fertilisation failure and early losses. Other diseases of significance range from parasitic diseases such as Trichomoniasis & Neosporosis to viral diseases such as Bovine Herpes.
Using pregnancy results to look deeper into the performance of a herd can build more strategic and robust heath management strategies.
The financial impact of good health within a herd, particularly on current market prices is something no producer should overlook.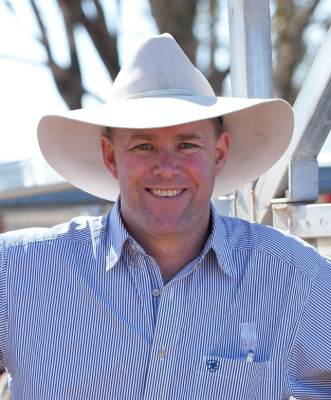 Alastair Rayner is the Principal of RaynerAg, an agricultural advisory service based in NSW.  RaynerAg is affiliated with BJA Stock & Station Agents.  He regularly lists and sell cattle for clients as well attending bull sales to support client purchases.  Alastair provides pre-sale selections and classifications for seedstock producers in NSW, Qld and Victoria.  He can be contacted here or through his website www.raynerag.com.au