A REAL challenge for Australian commercial cattle breeders is to be rewarded for buying and using sires which are genetically superior for carcase traits – unless they retain ownership right through to slaughter and sell directly to processors offering a price grid that rewards carcase traits.
Some cattle may change ownership as many as three times before they are slaughtered. The real winner in those cases is the lotfeeder who not only gets the premiums for superior carcases but also direct feedback from the processor on the performance of the cattle.
Winner of the inaugural Australian Registered Cattle Breeders Association (ARCBA) young breeder scholarship, Brad Cavanagh, has just returned from a four-week trip to the US where he investigated the US Premium Beef Company (USPB) whose major goal is to capture the full value of superior genetics right through to slaughter for cattle breeders.
Speaking at an ARCBA seminar in Brisbane last week, Mr Cavanagh, who runs the Hardhat Angus stud at Dubbo and Harden, outlined the USPB success story.
Established in 1997, USPB is based in Kansas City, Missouri. It is a producer-owned company which owns a 15 percent shareholding in National Beef, North America's fourth largest meat packer.
"USPB does not own any livestock or beef – it purely facilitates the process," Mr Cavanagh told last week's Ekka gathering.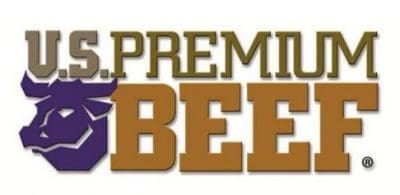 "The US Premium Beef business model was developed due to frustration with the US beef industry by a group of proactive producers.
"The most common trading situation in the US is for meat packers to purchase pens of cattle directly from lotfeeders on a live weight basis, with a conservative estimation of the proportion of the yard of cattle which would grade Prime, Choice and Select based on their marbling under the USDA grading system.
There is a premium for the highly marbled Prime grade over the moderately marbled Choice grade which in turn gets a premium over the lower marbled Select grade cattle.
"Seedstock producers and their clients were not getting rewarded for superior carcase genetics under the averaging system," Mr Cavanagh said. In addition there was a reluctance by meat packers to provide carcase feedback down the supply chain.
A group of like-minded cattlemen raised capital to purchase a 15pc share in a meat packing firm, now known as National Beef. This 15pc shareholding gave USPB a seat on the board of directors and input into the value-based grid formulation.
"They wanted to be paid the most for cattle that make the packer the most money – a simple concept that was the cornerstone of the USPB business model," Mr Cavanagh said.
Guaranteed carcase feedback
In addition to grid input, USPB shareholders are guaranteed carcase feedback. Last year the average premium paid above the cash market was $49 a head, with the top 50pc of producers receiving a $66 a head premium and the top 25pc, more than $100 premium.
"USPB now has more than 2000 suppliers and the interesting part of the business is the two types of shareholders," he said.
'A-class' shareholders have delivery rights to the USPB value-based grid. Owning one share gives the shareholder the delivery rights to one animal each year.
"A class-A share can be leased to another USPB associate annually. In addition to delivery rights, a class A shareholder has a 10pc stake in any dividend paid by USPB relying on premiums for his cattle," Mr Cavanagh said.
'Class-B' shareholders are investors who have no delivery rights, but who get a 90pc dividend stake in the company. The last dividend paid was $71 a share.
"The rights of shareholders detailed above allowed smaller-scale producers delivery rights and market access not previously available," he said.
Although the USPB model is exclusive to shareholders and those who lease delivery rights, it is inclusive of all beef breeds of cattle.
"This was an important aspect when rallying support for the concept in the early days," Mr Cavanagh said.
"The value-based incentives push producers towards whichever genetics are driving premiums and adding value to the supply chain," he said.
"USPB has a list of qualified seedstock suppliers and custom feed yards. All of these are shareholders, many from the inception of the company.
Seedstock suppliers can offer delivery rights to their bull customers, allowing their customers to realise the value-based premiums or discounts for their livestock.
Mark Gardiner, a principal of the high-profile Gardiner's Angus Ranch which sells around 3000 bulls in the US each year, owns 5000 shares, which he allocates to clients who wish to supply on the USPB price grid.
"The qualified seedstock suppliers are striving to produce genetics tailored towards high marbling, high-grade carcases, where premiums can be realised," Mr Cavanagh said.
"The USPB-qualified custom feed yards such as Poky Feeders, are also continually striving to provide the conditions where livestock under their stewardship have the best chance of realising the highest meat grade and yield grade possible.
"Poky Feedlot in Kansas has a capacity of 85,000 head, of which 90 percent are custom-fed. And of these 90 percent are sold on the USPB grid.
"The US Premium Beef business model offers points of difference to many other vertically integrated supply chains," Mr Cavanagh said.
"The producers who own the company have remained focused on their core competency of producing high quality beef. Shareholders are exposed to a dividend share from National Beef in addition to having board input in the operation of National Beef."
"It was a great experience getting to know the US Premium Beef business, and my challenge is to work out how a similar model could work in Australia, where there are very few custom feedlots," he said.