In recent weeks Beef Central has highlighted several outcomes from the recent Australian Brahman Breeders Association conference held during the Brisbane Ekka.
The conference presenters offered a range of take-home messages which have value not only for Brahman breeders, but they also have application for beef producers more broadly.
Perhaps one of the strongest themes was associated with eating quality and achieving a desirable MSA eating quality index score.
For many producers, discussions often become hung-up on negatives. For breeders using Bos Indicus-derived breeds, the most frequent issues are associated with the measurement of hump height. This was highlighted in last week's Beef Central article and has ignited much discussion in online forums and social media.
However, while these discussions draw attention and energy, the focus on this one issue can cause producers to overlook the range of factors that contribute to the MSA index score.
An MSA Index is determined by a number of factors, many of which lay in the control of producers through management and their choice of genetics within the breed mixes they choose to use.
As can be seen in the table below, MSA Index includes not only Hump Height, but selling method, weight, pH, ossification and marbling score, among other factors.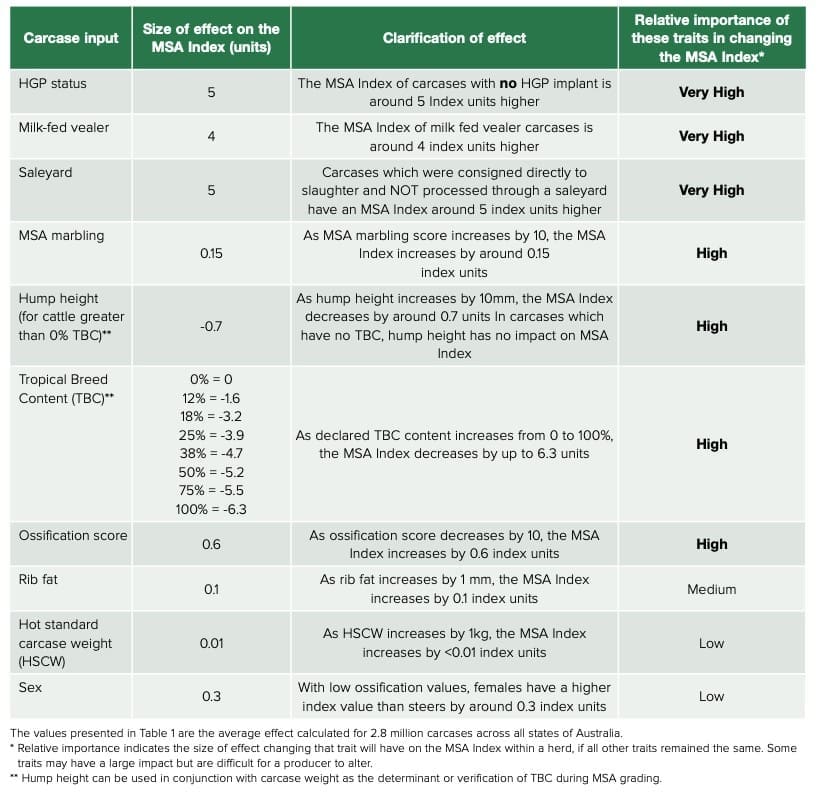 The science behind MSA is exceptional.  While it has proven there is a negative relationship for eating quality as Bos Indicus content increases, the data also offers opportunities for producers to develop practical management strategies to benefit from the environmental advantages of Bos Indicus content, while still achieving a positive eating experience for consumers.
There are significant opportunities for producers to focus on through genetic selection and improved nutritional management. Two clear areas are increasing marbling and improved growth rates to achieve better weight for maturity and lower ossification scores.
These are areas where producers can make significant gains through improved genetic selection, combined with improved environmental management i.e. nutrition and health to increase growth rates among progeny.
The combined effect of a slight increase in marbling, higher growth rates and improved fat cover will result in improved index values. This is in addition to other improvements associated with improved temperament and reduced pre-slaughter stress levels.
Given the level of research into genetics across all breeds, producers have never had as great an opportunity to identify and select sires that offer the genetic traits that can help achieve these outcomes. Perhaps the greatest impediment is the uptake of genomic and performance recording strategies among seedstock producers, particularly in northern herds.
Rather than expending significant amounts of energy focusing on negatives, producers may find refocusing on the traits they can control and select for may result in greater returns within their program.
At the same time this focus on securing better genetic options might encourage more seedstock producers to start implementing programs to identify and produce herd bulls that can provide producers with the environmental adaptability and eating quality traits that consumers have clearly identified though MSA.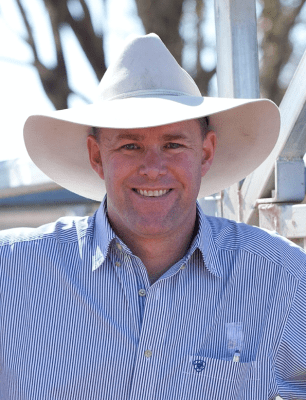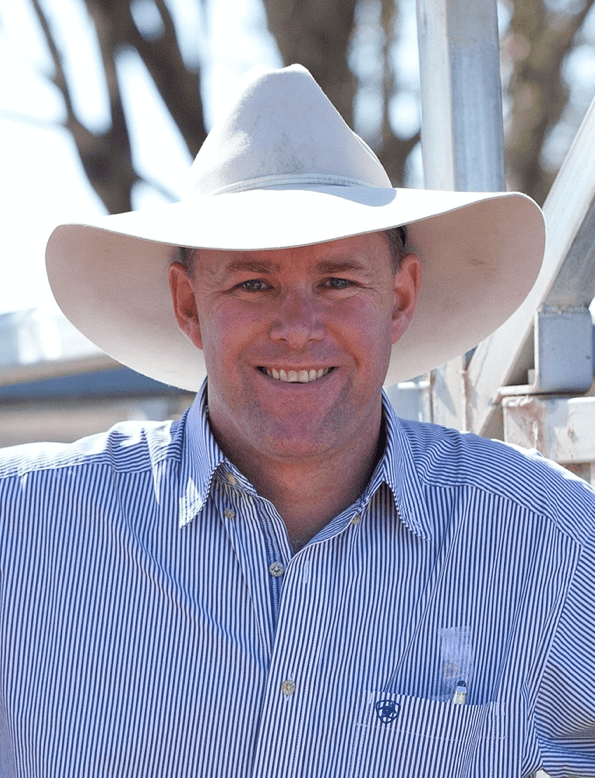 Alastair Rayner is the Principal of RaynerAg, an agricultural advisory service based in NSW.  RaynerAg is affiliated with BJA Stock & Station Agents.  He regularly lists and sell cattle for clients as well attending bull sales to support client purchases.  Alastair provides pre-sale selections and classifications for seedstock producers in NSW, Qld and Victoria.  He can be contacted here or through his website www.raynerag.com.au