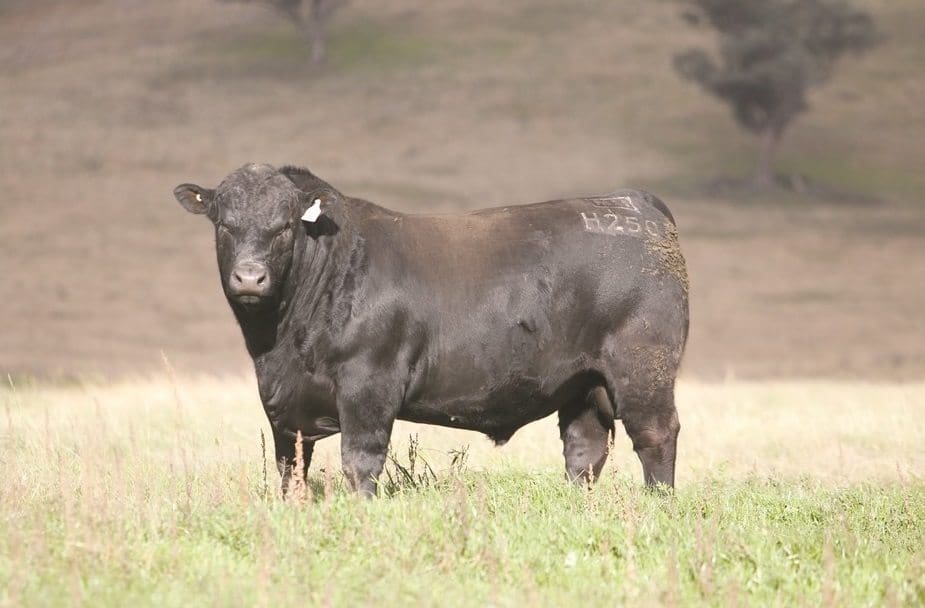 BULL buyers were relentless last week as they shelled out close to $7 million for 654 bulls offered by beaming seedstock producers and enthusiastic agents in the early stages of the spring 2017 sale season.
This past week would arguably be the best ever seen for vendors in the seedstock industry, with 13 bull auctions recorded by Beef Central producing an average price of $10,302 for the 654 bulls sold.
This average was not boosted by unusually high top prices, indicating a stable and consistent demand in the 'middle ground,' with excellent clearances.
And this doesn't include the unknown number sold at the CBV Brahman sale at Marlborough Qld last Saturday where stud principal Alf Collins does not make his substantial numbers public.
In 2016, more than 20,000 bulls sold at auction in all states for an average of $7237.
Who knows what the 2017 average will be, but barring dry conditions exerting a bigger than expected influence, it looks possible that that figure might be exceeded this year -especially when this year's standout sales are yet to come. Last year, Millah Murrah Angus sold 109 bulls averaging $16,348, NCC Brahmans sold 78 bulls averaging $15,830 and Rockhampton Brahman Week saw 826 bulls averaging $11,715.
This year's bull market buoyancy still puzzles some observers who point to rapidly drying conditions in the eastern states, and a cattle market now coming off the boil. Some commentators also are concerned that with the national herd recovery just starting, is there a risk that sales at the end of the year may run short of buyers, due to the lower cow numbers?
There was a time when a million dollar gross for a single vendor on-property bull sale was unheard of. In the past week both Texas Angus and Glenavon Angus in NSW both topped the million dollar mark. Each of these high-profile operations sold more than 100 bulls and averaged above the new $10,000 'benchmark' (see table below summarising last week's key sales).
Dulverton, Glenavon averages jump spectacularly
Not far behind was Monday's Dulverton Angus sale at Glen Innes NSW with an $11,064 average for 78 bulls. The rise in the Dulverton average was spectacular. In 2016 studmaster Greg Chappell sold 74 bulls at an average $7074, still a highly-regarded result. This year's average is 56pc higher than last year's.
Another eye-catching leap in average price was recorded at the Glenavon Angus sale at Guyra NSW, where the 2016 average of $7100 lifted 50pc to $10,633 for 101 bulls, with a top of only $19,000.
Texas gross doubles
Last Thursday's Texas Angus sale at Warialda NSW had a gross of $1.59 million generated by 132 registered buyers, numbers only previously achieved at big multi-vendor sales.
The stud's 126 bulls averaged $12,535, up 28pc on the previous year, which in turn was up 36pc on the 2015  average. Significantly, the 2017 Texas gross is more than double that from their 2016 sale.
As the following list of some of last week's sales reveals, last week's elevated prices were not restricted to high profile studs. The average price rise for last week's sales, year-on-year, was a spectacular 31pc.