On the back of the record bull sales in 2020, many people have wondered just what price level the 2021 spring sales are likely to achieve.
Some early indications over Autumn highlighted the potential for another record year as producers and seedstock breeders invested in new genetics. As the spring selling season starts to ramp up, Beef Central spoke with three leading stud stock agents for their take on the sales to come.
Queensland-based Harvey Weyman-Jones is very confident in a stronger spring sales period again this year, predicting that sale averages will be up on last year by around $1500 a head.
As the Stud Stock Manager for Grant Daniel Long, Mr Weyman-Jones is well placed to gauge the broader impact of the optimism underpinning most beef producers' approach to this year's sales.
"Confidence is as high as it has ever been, so we go into this bull selling season with an optimistic view," he recently told his clients. The confidence is engendered through a better season across eastern Australia and through the consistently solid performance of commercial slaughter and store cattle at saleyards and online throughout the year.
"In many ways our prediction of a $1500 increase is due to the current beef prices," Mr Weyman-Jones said.
His prediction model below, based on 'How many steers to buy a bull?' is based on a 350kg carcase weight steer at 730c/kg ($2255), selling in a strong market ratio of 4.5 steers to one bull.
The-top end commercial breeder, who values their cows and replacement heifers, will pay the equivalent pf up to ten heavy steers for a replacement bull – say $20,000 – $30,000 for the better bulls," he said.
While commercial producers may be buoyed by the current market price for steers, Mr Weyman-Jones predicts a similar lift for the seedstock producers seeking new sires for their programs.
"Stud breeders looking for stud sires can afford to pay the same ratio, based on an average bull price of $11,500 x 10, say $100,000 – $120,000 for top stud sires. An extra $50,000-$100,000 can easily be added, if there is expectation of good semen sales"
This strong opinion is reinforced looking at statistics published in the attached table from the average of GDL stud sales from 2021 through to 2020. Mr Weyman-Jones has considered the ratio of steers to buy a replacement bull, and this ratio has not really varied much over that time.
The larger variations have directly reflected the strength of the market and the seasonal conditions.
Nutrien NSW Stud Stock Manager John Settree is in a similarly 'bullish' mood, describing this year as a potentially historic year for prices, based on the quality of bulls on offer and the overall strength of the market underpinning producers' genetic investments.
"Don't forget that these bulls were born in 2019 and it was still a dire drought period for most bull breeders. Any bulls that weren't up to scratch or looked sideways, were cashed in pretty quick. So that means the remaining bulls on offer this year have been looked over pretty carefully before they are listed," he said.
Mr Settree also suggested that the drought forced producers to seek better efficiencies in their herds.
"Everything was tightened up in programs, so what has come through is the best of the best in fertility traits, growth traits and overall performance. These bulls really are the pick," he said.
Buyers should budget on higher prices
Mr Settree reflected the predictions made by Hervey Weyman-Jones that average prices are more than likely to rise this year.
"Producers have lifted their sights, no doubt, and know that average sales will be higher. When you look at the value of a cow and calf unit at sale, sitting close to $3800-$4000, people see that the bulls have to be priced accordingly."
His advice to his clients is to make some early plans and budgets based on a stronger average than last year, and to not bank on finding some surplus paddock bulls at the end of the sale season.
"The bulls are not there, due to the drought. So, what is on offer is likely to be sold at the sale – not in the paddock later. I'd really say that producers, and agents, need to be talking to breeders now, setting a plan for buying in place and being prepared to spend in the range of $10,000 to $12,000 for those better bulls."
Following a very strong national sale for the Shorthorn breed in Dubbo, Michael Glasser, stud stock manager for Ray White Livestock GTSM, endorsed the comments made by both John Settree and Hervey Weyman Jones.
In particular the quality of the 2021 bulls was noted. He noted how hard stud breeders had culled young bulls in 2019. "So, there's a better draft on offer, and you could see that clearly evident in the national sales and the on-farm sales so far this year."
Mr Glasser felt that placing a figure on sale averages would be difficult, but he did say that this year, he thought bull breeders would be 'well rewarded', come sale time.
The season and the prices being paid for all descriptions of cattle really have changed this year. Producers are confident and that flows through to their purchases."
As the spring sales commence across NSW and head north into Queensland, it is certainly worth reflecting on these messages. While the focus will be on average price rises, it is equally important to heed the advice to plan early to secure the bulls that best suit a program.
Without doubt competition for bulls, underpinned by confidence and market optimism will make competition on every lot more intense. Some early plans may be the key to ensuring that producers find the bulls they need to make their joining program commence on time.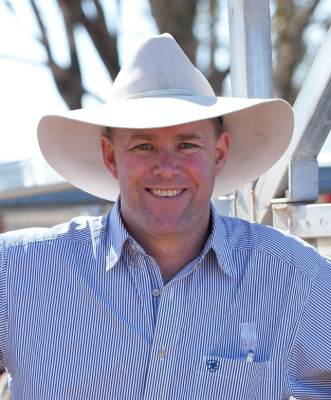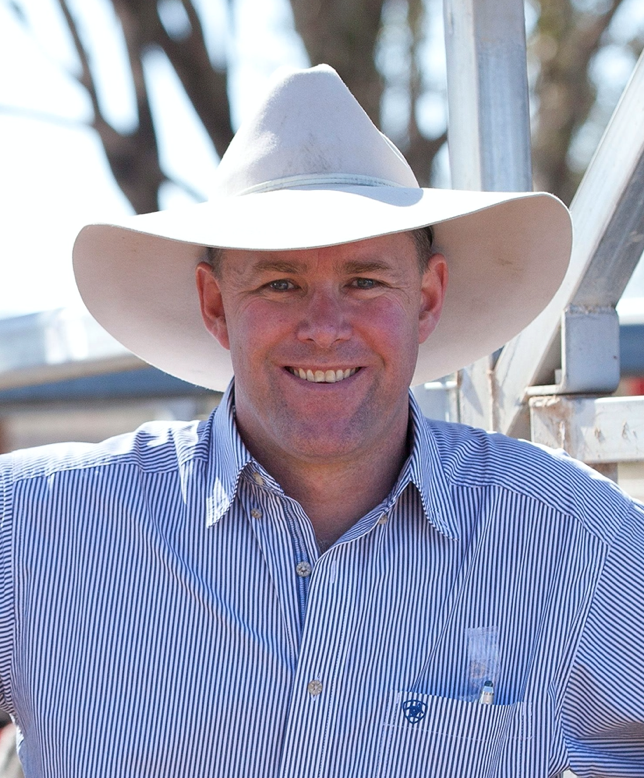 Alastair Rayner is the Principal of RaynerAg, an agricultural advisory service based in NSW. RaynerAg is affiliated with BJA Stock & Station Agents. He regularly lists and sell cattle for clients as well attending bull sales to support client purchases. Alastair provides pre-sale selections and classifications for seedstock producers in NSW, Qld and Victoria. He can be contacted here or through his website www.raynerag.com.au