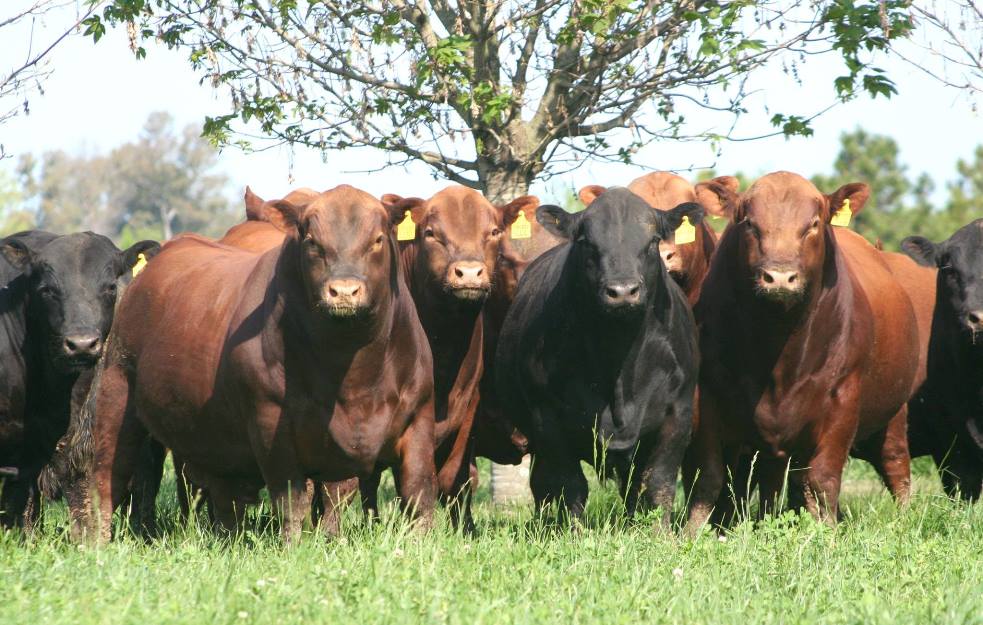 THE most common expression to be heard across the country at present is, 'It's a great time to be in cattle!"
It's a sentiment that underpins the confidence many producers are feeling across the country, buoyed by seasonal improvement and a cattle market that seems to show no sign of easing as producers move to restock and consolidate after years of drought.
The confidence and optimism has continued into the autumn bull sales of 2021. While there was some concern that demand for bulls following the records seen in spring 2020 could have eased, a quick review across the sale results on Beef Central's sale summaries indicates demand for bulls has been maintained, or even boosted further this year.
In fact, new record prices were set within several breeds selling bulls over the past three months, including the resetting of the Hereford bull price, with the sale of Injemira Redford J006 Q287 sold for $160,000 to a syndicate of breeders. Speckle Park breeders also set a new registered female record at $40,000, for JAD L260 Unique Q33, sold by JAD Speckle Park Sale in March. The sale set an extraordinary season record average price for the breed of $18,261 for bulls, and $18,116 for registered females. No far behind was the Big Country Brahman sale in February, which saw a total clearance of 268 bulls averaging an incredible $15,869.
Heifer bulls in demand
Paul Dooley is one of the most recognised livestock auctioneers in the country.  Reflecting on the autumn sales, he said, "2021 is going to be exciting. There have been some really strong sales and the clearance rates remain historically high. Producers are confident and want to rebuild, so they are keen to get the best bulls to support that process."
Mr Dooley noted that the trend of the last 18 months towards high-accuracy heifer bulls was continuing.
"Most people want bulls to join over heifers with some confidence as they rebuild," he said.
He also noted that the consistent support of local producers for their preferred seedstock breeders ensured the clearance rates and averages remained very strong throughout the season.
The confidence shared across the industry has also flowed into breeds such as Wagyu where the recent Mayura Online Production sale saw records reset for semen as well as strong demand for embryos. The online sale saw 100pc clearance of females, reaching $160,000 to average $33,156. The standout result was the sale of all seven lots of semen for a world-record $70,000/straw for Mayura Itoshigenami Jnr; and 12/12 embryos (3 lots) sold to $5250/embryo, to average $2917/embryo.
The strong sales come at a time where seedstock registrations have risen over the past 12 months.
As reported in Beef Central, the 2020 registration number rose by more than 5pc to 145,806 head. The earlier decline was attributed to drought conditions across most of Australia.
However, the rapid turnaround in registration is perhaps promoted by seedstock producers determined to start making use of pedigrees and performance records to both enhance their breeding programs and provide potential clients with the most accurate sources of information on sires.
Looking ahead to spring
Looking ahead into the spring 2021 sales, there may be some signals that were raised in 2020 that shouldn't be overlooked this year. The legacy of the drought saw a reduction in the number of bulls offered from downsized breeding herds.
While some catalogue sizes have started to expand this year, there may be still less bulls in many sales than what may have been the case several years ago.
Expectations around sale prices will be difficult to forecast. Given the high clearances and strong averages to date, it is more than likely sales will be strongly supported, but perhaps without the extreme peaks seen in 2020.
The search for bulls suitable for use over heifers is likely to continue until the national herd size starts to approach a point where numbers are closer to long-term averages. With this search in mind, many producers are now looking closely at their preferred seedstock breeders to search the availability and accuracy of performance records. This is a feature that seedstock producers should look to capitalise on in coming months ahead of the spring buying season.
Column goes into winter recess
This is the final of the Weekly Genetics Column's for the autumn sales period. The column takes a short recess over winter before returning in June with a preview of the Spring selling season. Next week I will be in Rockhampton with the Beef Central team to cover a number of seminars and events with a series of special reports.
It's my first opportunity to cover the event, and I am very keen to hear and speak to as many people as I can. If you are heading to Beef, don't forget to drop into the Beef Central stand and say hello.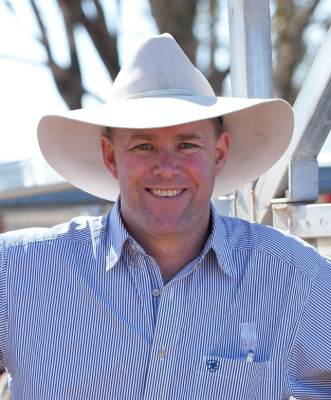 Alastair Rayner is the Principal of RaynerAg, an agricultural advisory service based in NSW.  RaynerAg is affiliated with BJA Stock & Station Agents.  He regularly lists and sell cattle for clients as well attending bull sales to support client purchases.  Alastair provides pre-sale selections and classifications for seedstock producers in NSW, Qld and Victoria.  He can be contacted here or through his website www.raynerag.com.au