WITH just over 20 sales to go, all in Queensland, the 2016 bull selling year is rapidly drawing to a close – and what a year it's been.
Frantic bull bidding over recent months suggests buyers are prepared to pay whatever it takes to procure quality herd sires. Record commercial cattle prices and an unbelievable winter-spring season have made a huge contribution to the result.
Vendors at the closing sales seem confident demand will continue and even spike as bull buyers realise there could be a bull shortage.
The remaining 20 or so Santa Gertrudis, Brahman and Droughtmaster bull sales for 2016 should be boosted by prices on AuctionsPlus last Friday when Santa weaner rates entered areas never seen before in tropical breeds.
These included 519c/kg live or $1145/head for 257 Santa weaners weighing 220kg liveweight. Their heavier siblings at 289 kg made 467c/kg live. Another 179 light Santa steers aged 8-9 months made 510c.
As one agent put it, "…these prices are entering Wagyu territory…" but Wagyu also moved up a notch on Friday. Mixed sex F1 Wagyu X Angus weaners weighing 187kg made 753c/kg live. A line of F1 Wagyu X Angus heifers at 304kg made 722c/kg live selling to a Darling Downs feedlot.
Of interest as the bull selling season closes is the Hornery family's Bar H Wagyu sale where 66 performance recorded Wagyu bulls will be offered on AuctionsPlus from 12 noon (Sydney time) on Friday October 21. This online-only sale is a first for Bar H and one the biggest Wagyu bull sales ever seen in Australia.
Then on Monday October 24 at 9am at Gracemere, Qld, the Lancefield Invitation Brahman sale will see 98 bulls go to auction with the sale being streamed live through Elite Auctions.
Four McCamley brothers will offer bulls from the Lancefield, Lancefield M, 2AM and Palmal studs in what will be the 42nd sale for these Brahman pioneers.
The attention now turns to how breeds performed overall in 2016, and there are some surprises.
While a handful of bulls topped the $100,000 mark, the averages are the figures that really count.  Let's leave the tropical breeds for a couple of weeks until they finish and then do a wrap-up of all the major breeds.
Angus auction sales gross $56 million
The dominant breed remains Angus selling in excess of 8000 bulls at around 160 auction sales for an average of just on $7000. This means that Angus Australia's members banked $56 million of auction proceeds with, at a guess, another $20 million for the 4000 bulls sold privately out of the paddock.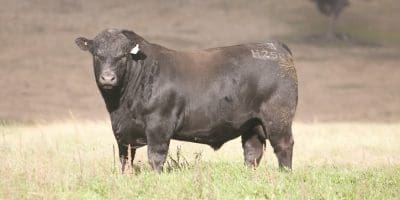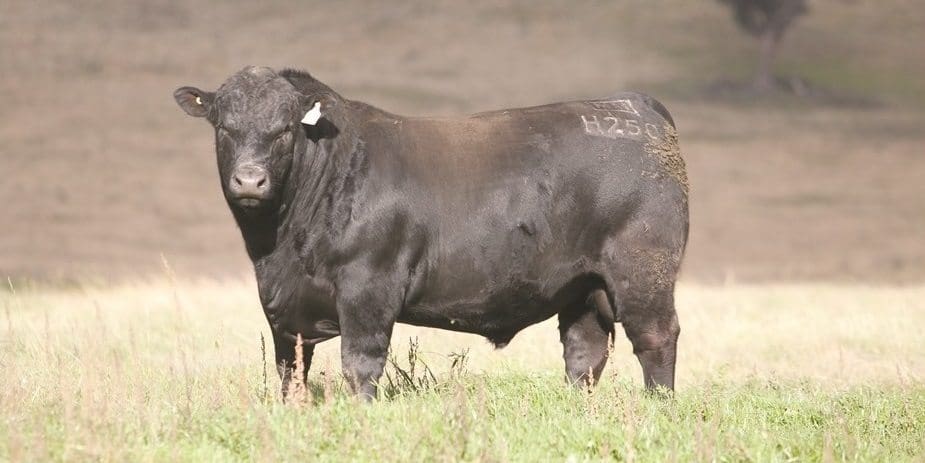 Surprisingly, the number of Angus bulls sold at auction in 2016 is almost the same as in 2015, but the average will be up almost $1000 on the previous year's figure.
In 1996, two decades ago, 3049 Angus bulls sold at 84 sales for an average of $2650. Over the next 10 years the number of sales more than doubled as did the numbers of bulls sold. In 2006, the 6544 Angus bulls sold averaged $4499. In the past decade, the number of Angus sales have settled in the 160 to 180 range per year, the number of bulls sold have been in the 7000 range but the average price has shown a big increase.
While the numbers of sales and of bulls sold under the Shorthorn banner are much smaller than for Angus, the Shorthorn average price beats the Angus by around $1000.
There were 17 Shorthorn sales in 2016 selling 805 bulls in a 94pc clearance for an average price of $8062. Shorthorn bulls averaged $6968 at autumn sales and $8343 at spring sales, a reflection of the growing confidence in the season as it progressed and as commercial cattle prices increased.
Seasonal recess for Genetics Central
Genetics Central will go into seasonal recess after next week's report – returning for the autumn 2017 bull selling season at the end of January.
However during November, Genetics Central will compile its usual comprehensive breed-by-breed summary of stud beef breed averages and numbers of bulls sold for the year across Australia, with comparisons against the 2015 year results. It should make interesting reading.