WAGYU F1 feeder cattle prices have eased in 2018-19, but not with the same severity as seen in the previous financial year.
That's one of the findings in a Wagyu market report published by the Australian Wagyu Association recently.
The financial year 2018-2019 saw MLA's benchmark Feeder Steer Indicator fluctuate throughout the period, but generally remained stable around the 280c/kg mark.
In contrast, Wagyu F1s sales, as reported by Auctions Plus, showed greater variability, exhibiting a downward trend from 260c/kg to around 210c/kg during the financial year ended June 30.
The number of lots and clearances on AuctionsPlus peaked around February and March, but also showed greater variance on prices achieved. The last quarter of the 2018-19 financial year had less clearances and less animals being offered for sale, with no sales recorded at all for the month of April.
The rate of decline in price last financial year was less than the previous 2017-18 year, as seen in the second graph.
The AWA noted that Wagyu F1 sales reported by AuctionsPlus represented only a small proportion of total Wagyu F1 sales, and that the data listed might not reflect direct supply relationships.
Sale frequency varied from month to month with some months recording only limited states. The National Feeder indicators for the graphs below were sourced from Meat & Livestock Australia.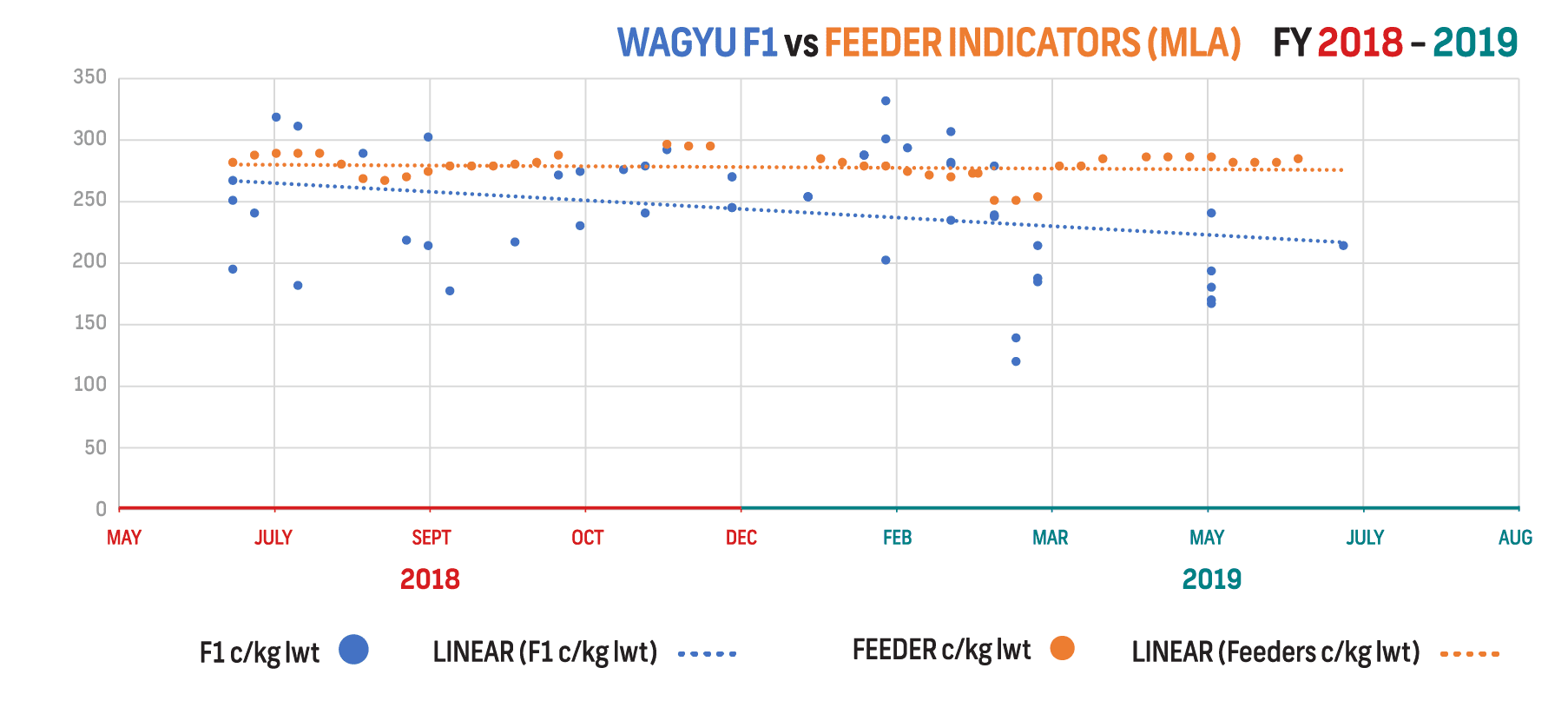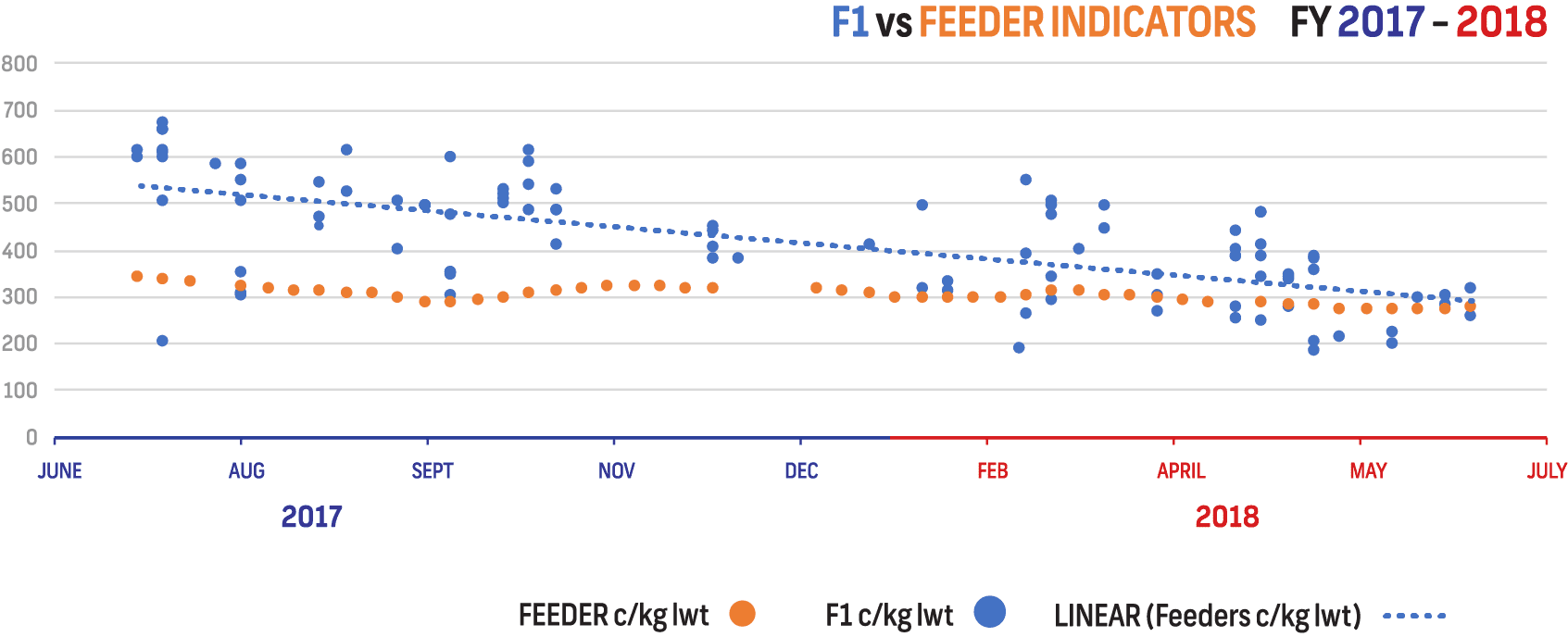 Source: AWA