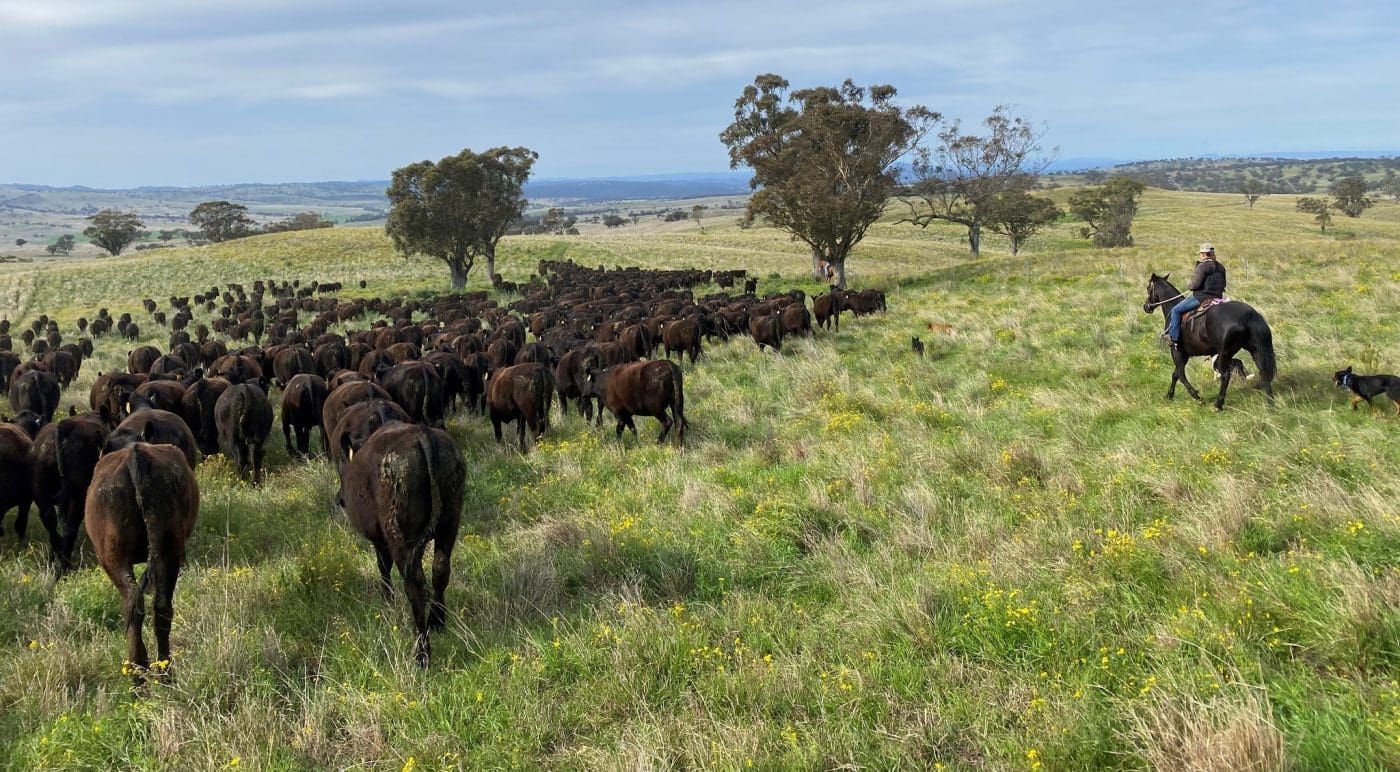 THERE'S been a dramatic rise over the past two years in the number of Wagyu bulls being sold via the auction channel, instead of out of the paddock.
Historically, the overwhelming majority of Wagyu herd bulls sold across Australia have been sold through private paddock deals, with only a handful of auction sales each year. Most of those have been limited to small numbers of elite animals bound for artificial breeding and stud duties.
But this year, there's at least 21 Wagyu bulls sales scheduled. While most have now been completed, the remaining five or six that we have identified will offer more than 300 bulls, suggesting there may be close to 500 Wagyu bulls sold at auction this year.
So what's driven the change?
We sought some answers from three experienced Wagyu stakeholders.
Cowra (NSW) seedstock producer Peter Bishop Jr and his family have been producing Wagyu bulls since 1998, and held one of Australia's first auction sales of Wagyu bulls around 2007, when it owned and operated the Kuro Kin herd.
That first 'pioneering' sale averaged around $4500, but the momentum was lost the following year, when the Global Financial Crisis hit the Wagyu industry hard.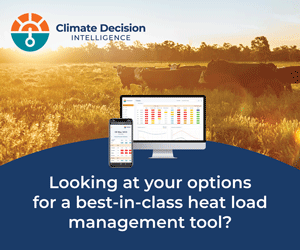 "The GFC torpedoed any interest in Wagyu auction selling for a long period," Mr Bishop said. "The only people that turned up for our second sale were the Elders agents and the CWA ladies selling the tea and scones."
While Bishop Wagyu (the original Kuro Kin herd and property was sold in 2016) still sells its annual herd bull turnoff out of the paddock, Peter Bishop said he was considering future options.
"With paddock selling, it can be hard to cater for all clients fairly and equally, one the orders come in. It tends to be a first-in, best-dressed scenario," he said.
"You try to guess what the market is paying for a certain type of bull, because there are few real price indicators about, in the absence of an active auction market," he said.
Some vendors used a tiered pricing formula based on EBVs, which could be "a bit subjective."
Asked whether there was also a growing feeling that Wagyu bull breeders might be "leaving some money on the table" through choosing to sell bulls out of the paddock, Mr Bishop said he thought in general terms, the paddock option probably produced less overall return.
But equally, production costs were considerably less, and most paddock sales of Wagyu bulls involved yearlings, whereas a lot more bulls now being sold at auction were two year olds.
"But auction would give all clients a crack at the better bulls, on even terms," Mr Bishop said.
"Take this month's Sumo auction sale, for example. It was a great result, but I don't think anybody saw the top price of $101,000 coming. It would have been hard to see that sort of money paid for that same bull if sold out of the paddock."
But while Wagyu bull auction were growing in number and size, and would probably continue to grow in popularity, it still only represented a fraction of overall Wagyu bulls sold each, Mr Bishop said.
"There's plenty of bull breeders who have participated in auctions this year, who are still selling much bigger numbers out of the paddock," he said.
"Auction at this point is simply a niche which has grown – often for the very best bulls in the drop. But it will always be a much more expensive way of selling a bull, with the costs involved."
"But if a stud wants to make a name for itself, it's easier to do by having a public auction and notching up a few headline sales, than it is in more discrete paddock deals."
"It's clever marketing – pick out a handful of the best bulls and attract auction competition, while also promoting the stud's own brand."
What are paddock Wagyu bulls worth this year?
So what are Wagyu paddock bulls worth, in the current market?
As the bull market for all breeds has shown, prices are generally back from the record highs seen last year. Typicaly well-bred yearling Wagyu paddock bulls this year are being sold for around $15,000, compared with anywhere from $12,000-$18,000 (depending on genetics) last year, when there were not enough bulls on the market following drought, one breed identity told Beef Central. This year, supply and demand is in closer equilibrium.
At the bottom end of the market are some F1 paddock buyers from British breeds, whose primary objective is smaller calf size for heifers, rather than outright carcase performance, who may only pay a few thousand dollars for a Wagyu bull.
There's also ample evidence that many commercial lotfeeders running Wagyu programs based on F1-Fullblood feeders are having a direct influence over the genetics secured by their feeder suppliers at bull-buying time.
Some potential paddock bull buyers are asking bull breeders for pedigrees and EBVs on bulls, for approval by their lotfeeder customer before coming to an agreement, Beef Central is told.
Unsolvable Rubik's Cube
Beef Central contacted Australian Wagyu Association president Charlie Perry for some input into this topic.
Our timing proved to be a fortunate coincidence, because it turns out Mr Perry's own Trent Bridge Wagyu stud is moving to the auction channel for the first time this year, offering 150 bulls in its inaugural sale on 7 September. The sale is claimed to be the largest Wagyu auction catalogue offering ever.
"Our own business is very much part of this auction trend," Mr Perry said.
"But Trent Bridge is perhaps coming at it from a slightly different angle. While last week's Marble High Wagyu sale, for example, focussed heavily on a more limited number of bulls carrying elite genetics for seedstock use, we sell a couple of hundred bulls a year, heavily focussed on commercial F1 type buyers," he said.
"We've been doing that (selling out of the paddock) for 17 years, but what we are finding is that commercial buyers are getting a lot more sophisticated in what they are looking for," Mr Perry said.
"For us, the allocation of paddock bulls to clients was becoming an unsolvable 'Rubik's Cube.' I would take orders throughout the year, whether it be three bulls, eight or 30, and once the books were closed, we then had to try to allocate them fairly, and closest to what the customer was looking for. And some customers would only want marbling score traits above a certain level, or growth above a certain figure, from the top 10pc of bulls produced.
"It became a nightmare to manage, fairly," he said.
Like many Wagyu bull breeders selling from the paddock, Trent Bridge used the Wagyu F1 terminal index to strata its sale bulls into three or four price brackets – which appears fairly common across the industry.
"But what I think happened was that my good bulls were too cheap, and perhaps the lower bulls a little too expensive," Mr Perry said.
"Auction gives the opportunity for better genetic performers to reach their market potential. But equally, in a year like this which is likely to be a tougher market than last year, I may have made more money keeping costs down and selling out of the paddock, and maintaining the average at a fixed level."
"This move into auction is definitely a business risk for us, because we could have closed our books for paddock sales back in February this year. Some customers like the certainty of being able to secure their numbers early, and not having to worry about it.
"But we are hoping that they will like the choice made possible by auction, over the uncertainty of supply, by having to compete with other bidders."
But does paddock sales potentially leave money on the table?
"It depends on the season," Mr Perry said. "Last year, we probably left a large chunk of the value on the table, but this year, being a harder market, I suspect the better net result might be paddock."
"But again, our main driver was not cost – it was this impossible task of allocating the right bulls to clients."
Mr Perry says part of the trend towards auction selling in the past two years may simple be Wagyu 'catching up' with other breeds.
AWA chief executive Dr Matt McDonagh also sees the Wagyu sector's move into auction selling as an opportunity to expand market bases.
"A bull breeder who sells in the paddock tends to sell larger numbers of bulls to much the same handful of clients every year. But auction exposes his genetics to a broader range of potential customers, and the potential linkage of his bulls through more herds adds more genetic recording value in the future," Dr McDonagh said.
Without having access to any hard evidence, he tended to agree that there appeared to be more 'S' bulls (rising two years this spring) among Wagyu auction catalogues, as opposed to paddock bulls which tended to be yearlings.
"It may also be that some of those older auction bulls, potentially with higher genetic merit, have already been semen-collected on-farm," Dr McDonagh said.
"The trend towards auction suggests there is more open market exposure occurring, providing greater transparency in terms of price and data. That hasn't necessarily happened before," he said.
"It's also drawing a bit of a line in the sand in terms of what's actually required for Fullblood or F1 terminal Wagyu production. Paddock sales provide no real public visibility about the traits that are being selected for by bull buyers."
"Certainly the feedlot customers' understanding of Wagyu genetics is becoming a lot more sophisticated, and some have a requirement for a minimum marbling expectation. In this way they are trying to reduce the chance of poor or inconsistent carcase outcomes."
Dr McDonagh said the AWA had only recently built a Wagyu Sales Hub page on its website, and already there were six or eight auction sales listed.
Remaining 2023 Wagyu sales
Some of the Wagyu bull sales still to come this spring include:
The Poll Wagyu group annual sale at Leyburn in southern QLD on 31 August, offering 32 lots
Kuro Kin Wagyu – 6 September – 60 Fullblood bulls
Trent Bridge inaugural bull sale – 150 bulls on 7 September
Marathon Wagyu Sale (online auction) 13 September (33 bulls)
Gateway Farms Wagyu – 19 September – 34 bulls + Fullblood females and semen packages