NT DPI&R's Whitney Dollemore summarises bull selection and setting breeding objectives for extensive northern Australian beef herds, for the mating year ahead…
ONE of many important decisions extensive northern cattle producers will make this year will be which bulls to remove from the herd, and the purchase of replacement bulls.
Bull selection is a decision which will affect a herd's performance and profitability for the next ten years if females are retained as replacement breeders.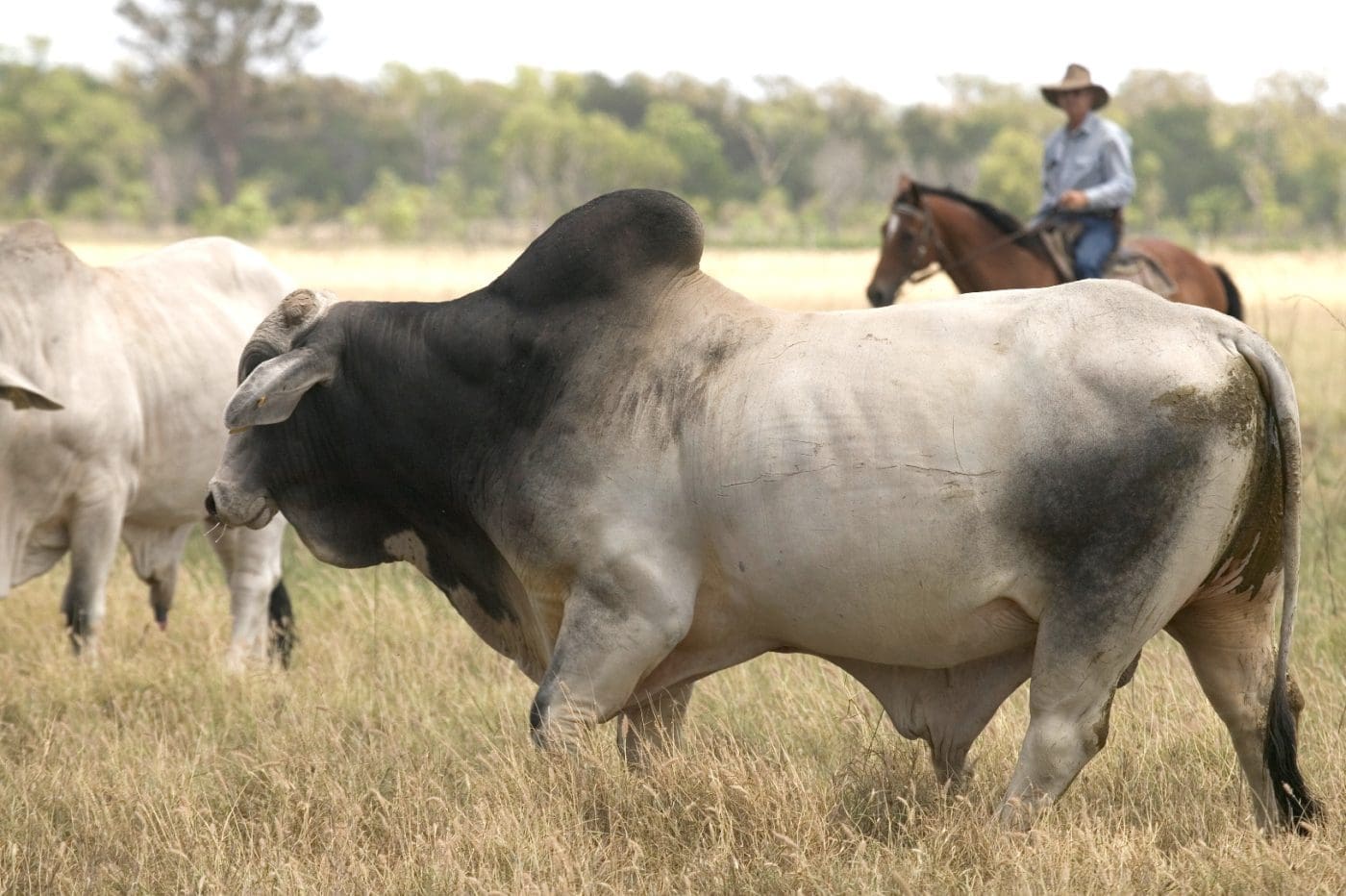 It can be difficult to accurately predict the exact features of the animals that will be most desirable to turnoff to market ten years from now, but there are some traits that are equally as important now as they will be in the future.
The environment could become more extreme in the future and so a cow that is unproductive under current conditions will remain so in the future. Fertility and functionality are never going to be undesirable in the extensive northern breeding game, and so selecting bulls for environmental adaptation, functionality and fertility should be a good place to invest in the long term.
That being said, growth cannot be ignored either. We are and will continue in the future to be paid on kilograms turned off our property. The faster market weight is reached the more kilograms are turned off each year.
The biggest challenge to a northern bull buyer is how to rank traits by level of importance to maximise profitability of the breeding operation. Running a larger number of less productive females can make up the turnoff numbers for a period of time, but is not a good long-term sustainable strategy to balance pasture utilisation and animal turnoff.
If running more cows, there is greater competition for pasture and so it is harder for cows to maintain body condition resulting in lower reproductive performance and hence, less weaners produced over a lifetime.
Moderate-sized cows may produce calves with lower weaning weights but will produce more weaners and hence, more kilograms turned off per area of land, as there are less cows eating grass without producing a weaner each year.
There is then the question of the genetic ability of a cow to produce a weaner each year. Some cows have the genetics to re-conceive while lactating, and others will only cycle after lactation is stopped (weaning).
Selecting the 'curve benders'
Selecting a bull that will produce daughters with the ability to cycle while lactating can shorten the northern inter-calving interval from 18 to 12 months. This can be achieved if cow body condition is maintained by matching stocking rate to carrying capacity and setting the heifer up in the first instance to calve at the correct time of the year i.e. the wet season.
Growth to turnoff (e.g. 350kg at 18 months old) can be balanced with fertility; just because a breeder selects for one doesn't mean they have to completely sacrifice the other. There are animals that have good growth up to 18 months of age, but then produce a mature cow that is below the average.
These animals are called 'curve benders' and are worth their weight in gold. However, they can be hard to spot on face value. Estimated Breeding Values can give a bull buyer the information to identify the curve benders and are the ideal way to objectively select bulls that meet a chosen set of criteria.
EBVs alone are not sufficient, and a BullCheck for breeding soundness with the percent normal sperm being reported is also required to guarantee a premium product that is going to give the buyer the bull they want today, for the cow they need tomorrow.
NT producers seeking assistance on creating a breeding objective for their business, or selection of bulls to meet breeding objectives, can contact Whitney Dollemore at Katherine Research Station.  Email: whitney.dollemore@nt.gov.au Phone: (08) 8973 9749