THE northern beef industry's major fertility project, Repronomics, is delivering new genetic assessment tools and accelerating progress of the Brahman, Santa Gertrudis and Droughtmaster breeds.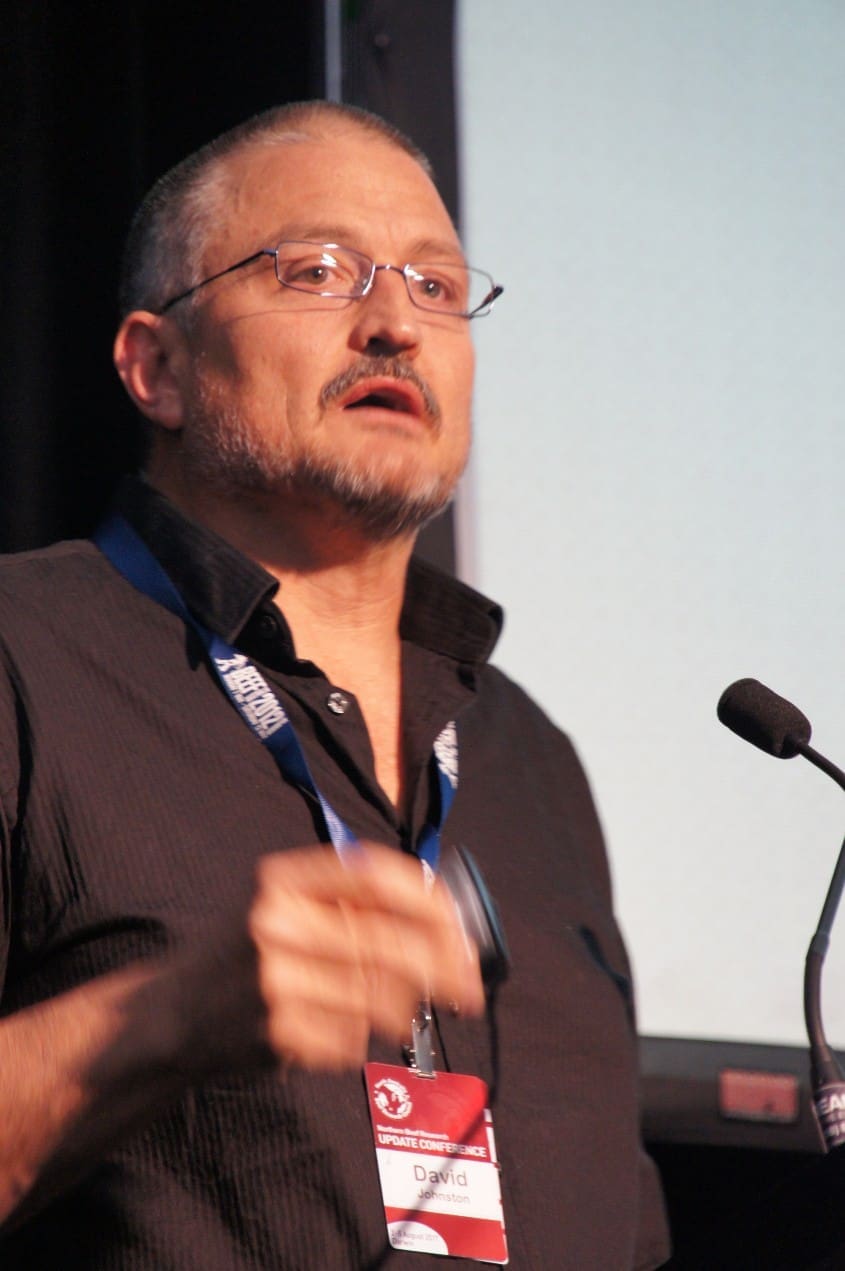 Project Leader Dr Dave Johnston, pictured left, said the project is designed to identify the genetic factors which impact the northern beef industry's most influential profit driver – weaning rate. "Weaning rates can be as low as 50pc, especially in first-calf cows," he said.
Now in its fourth year, the project has involved artificial insemination of more than 3000 cows in beef research station herds using semen from young bulls.
These matings, along with natural mating groups, have generated about 1200 calves per year. Resulting daughters provided critical reproduction traits such as age at puberty, first-calf cow anoestrous interval and calving and weaning rates.
Information is collected using intensive physical data recording – combined with new high density single nucleotide polymorphism (SNP) genotyping – from animals on which highly accurate data has been generated.
At farm level, this translates to more accurate Estimated Breeding Values through BREEDPLAN, recording of new economically important traits, and earlier identification of high-value sires.
Repronomics milestones
New tools: Repronomics underpinned Brahman BREEDPLAN to achieve an Australian first – becoming the first breed to move to single-step genomic analysis. Single-step genomic analysis is a new genetic analysis in which pedigree, performance and genomic (DNA) information is processed and analysed all together, rather than being a blend of a direct genomic value and an EBV. Benefits include more accurate days-to-calving EBVs (from less than 30pc accuracy to almost 50pc for young bulls); ability to identify parents (if their genomic information is available); and contribution of genomic information for individuals to the EBVs of their relatives.
Working along the value chain: Project steers are being measured for carcase and meat quality traits, and future cohorts will be some of the first cattle assessed using DEXA technology to estimate carcase yield.
Breed (not just animal) comparison: Development of across-breed EBVs reproduction traits comparing individual traits of Brahmans, Droughtmasters and Santa Gertrudis 'head-to-head' is progressing, with Dr Johnston confident their first trial will begin by the end of the 2018 year
"This has enormous potential for industry and, for the first time, would enable producers to compare the EBVs of, say, a Brahman directly with a Santa Gertrudis or Droughtmaster," he said.
With each cohort involved in the project, the data generated becomes more powerful and Dr Johnston is excited to see the first progeny-generated females (born in 2014) now calving.
"This is the first big hit of project data coming through where we have collected information on age of puberty and calving outcome," he said.
"Now we'll start recording the lactation anoestrous interval on these first-calf cows. It's from now on that we'll really get to see the benefits."