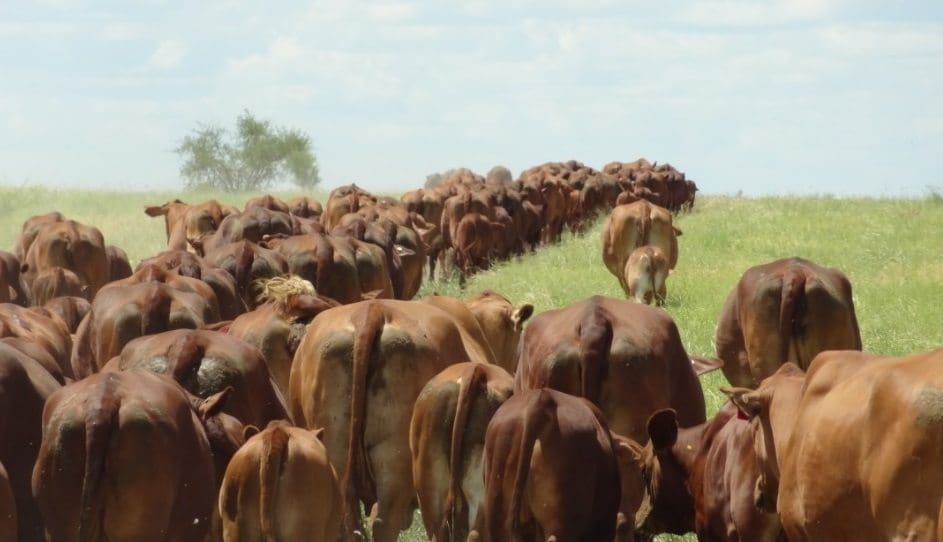 AN update on the northern beef industry's critically important Repronomics fertility project will be one of the feature topics at a BeefUp forum being staged at Mundubbera in Central Queensland next month.
The one-day forum, titled Driving Change in Production – genetics, meat quality & technology, will be held on Wednesday 6 March.
Genetics, ag technology, and measuring meat quality using carcase measurement technologies will be key topics discussed on the day. The forum is being promoted jointly through the Brahman, Droughtmaster and Santa Gertrudis breed societies and MLA.
AGBU's Dr David Johnston will outline developments in the five-year Repronomics project, while QAAFI's Prof Ben Hayes will discuss the northern beef genomics project.
Sarah Stewart from Murdoch University will discuss developments in the measurement of meat quality using latest carcase measurement technologies. A separate ag technology session will include sessions on how drones, cameras, sensors and data analysis can transform production (Louis Grey from Hitachi); The power of using individual ID in evidence-based decision-making crush-side (Rob Wyld, Sapien Technology); and Using technology to assess beef characteristics (Malcolm McPhee, NSW DPI).
Focus on fertility improvement
The Repronomics project is designed to deliver new genetic assessment tools and accelerate the progress of the northern beef herd by focusing on fertility. Now in its fourth year, the project has seen the artificial insemination of more than 3000 cows in beef research station herds, using semen from influential young bulls.
Milestones to date include new tools such as Brahman BreedPlan achieving single-step genomic analysis, measurement of meat and carcase quality traits and development of across-breed Estimated Breeding Values comparing individual traits in Brahman, Droughtmaster and Santa Gertrudis breeds.
Low reproductive rates in northern Australian beef herds are recognised as a significant limiting factor to enterprise productivity. Many factors influence reproductive rates, in particular environmental and management factors.
Better management of these animal environment influences play an integral part in increasing productivity, however having new and increasingly more accurate methods of genetic selection will provide the opportunity to further influence the rate of gain in industry and increase enterprise productivity and viability.
This collaborative, five-year Repronomics project aims to improve the evaluation of animals within industry for a number of economically important performance traits, in particular female fertility.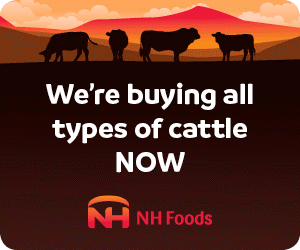 The collaborative partners are the Department of Agriculture and Fisheries' Agri-Science Queensland, University of New England's Animal Genetics and Breeding Unit and the Northern Territory Department of Primary Industry and Fisheries.
The key component in the evaluation is the combination of strategic phenotypic recording and new, high-density SNP genotyping of well-controlled, specifically-managed cattle to rapidly increase the accuracy of genetically describing the reproductive merit of tropically adapted beef cattle.
The data collected through this study will also be used to seed the new genetic analysis methodology of calculating estimated breeding values for all traits.
In addition to the specific project outcomes a partnership with the Australian Brahman Breeders Association, Droughtmaster Stud Breeders Society and a consortium of Santa Gertrudis Research Herds has continued to develop whereby steer progeny from the project are supplied to these industry groups to evaluate further growth, carcase and meat quality traits with all data being integrated into project analyses.
The overall outcome will be increased accuracy of EBVs for female reproduction and other performance traits, particularly for young bulls. Higher accuracy EBVs will allow more informed purchasing and breeding decisions by commercial cattle producers, and importantly, enable significantly faster rates of genetic progress in the seedstock sector effectively 'stocking the shelves' with young animals whose genetic merit for a raft of traits is more accurately described.
The net result of this research will be to enable industry to rapidly increase performance and productivity of the northern Australia beef herd.
A cattle display during the Mundubbera BeefUp forum will include Beef Improvement Nucleus No 7 steers from the Repronomics project herds at Brian Pastures and Spyglass research stations, and No 8 heifers from Brian Pastures, Gayndah.
Mundubbera BeefUp forum
Date: Wednesday 6 March
Time:  8.15am – 5:30pm – followed by a BBQ dinner
Venue: Mundubbera Hall & Narayen Station (Buses from Mundubbera to Narayen)
Registration: Click here
Contact: Barbara Bishop, 0408 999 009